Like Mickey always says, "We've got ears, say cheers!" I can't think of a better reason to cheer than finding out about a magical Disneyland vacation! Give your family their own Mickey or Minnie ears and listen to their happy cheers with this simple and fun Disneyland Vacation Announcement printable.
Print the template pages (
Inside
/
Outside
) in color onto nice cardstock. Print the front of the card first. Then, place that same page into the printer, so that the inside of the card is printed on the back of the front. (It is double-sided.) The "inside" of the card should be printed upside down compared to the front. That way, when you fold the card, everything magically appears correctly! It will make perfect sense when you get started, I promise.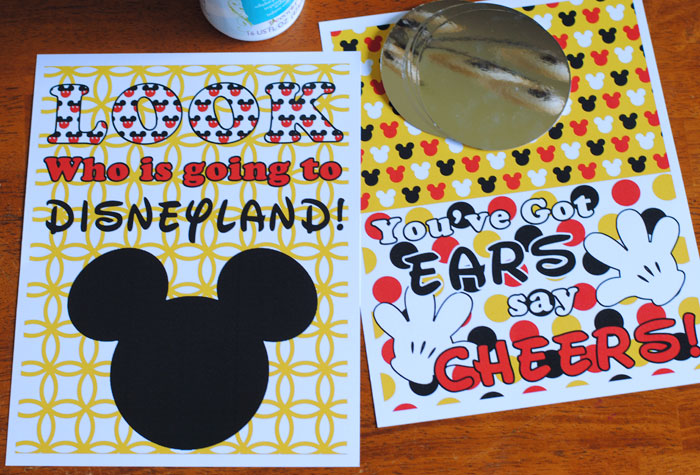 Note: This image is used to display what the front and back of the card look like. Your's will be printed on the same page. You won't have two papers like in the photo.
You will need mirror paper to create the Mickey, or Minnie, face. I found these perfect
4-inch mirror circles
on Amazon. They fit the template exactly. You could also cut your own 4-inch circles out of a
sheet of mirror paper
too. It is totally up to you! Whatever is easier, both work great.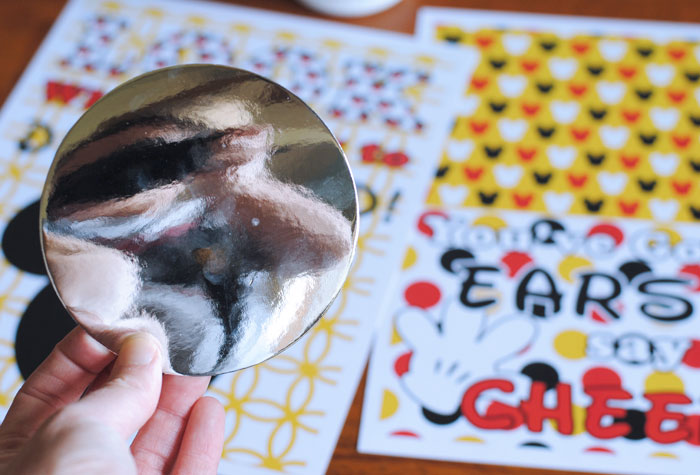 Glue or tape the circle onto the mouse face and press it into place.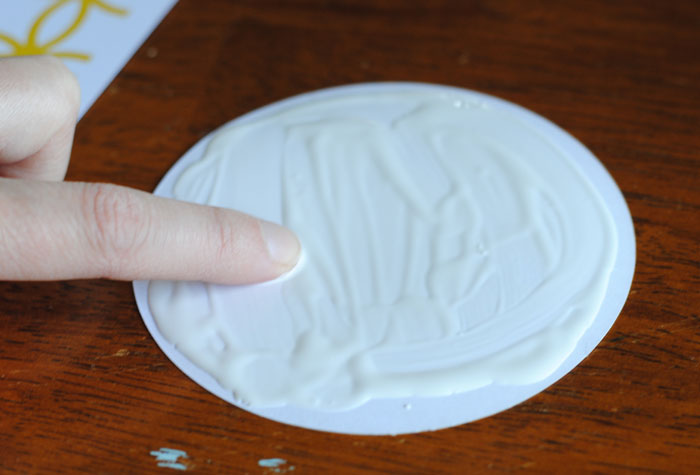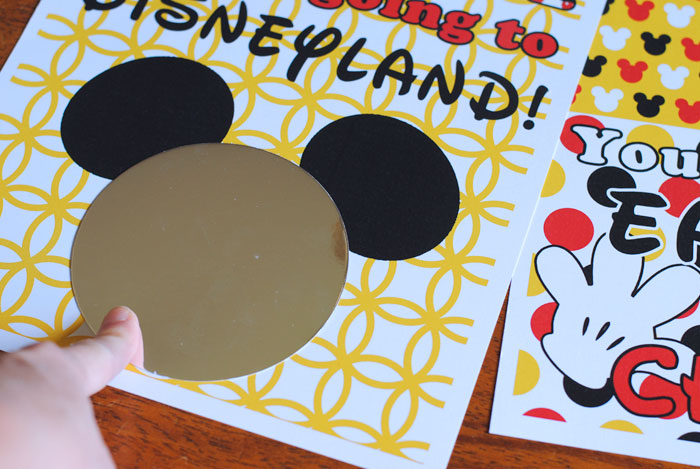 You can also easily add a ribbon bow onto the top of the Mickey head to turn it into a Minnie for the little girls in your family!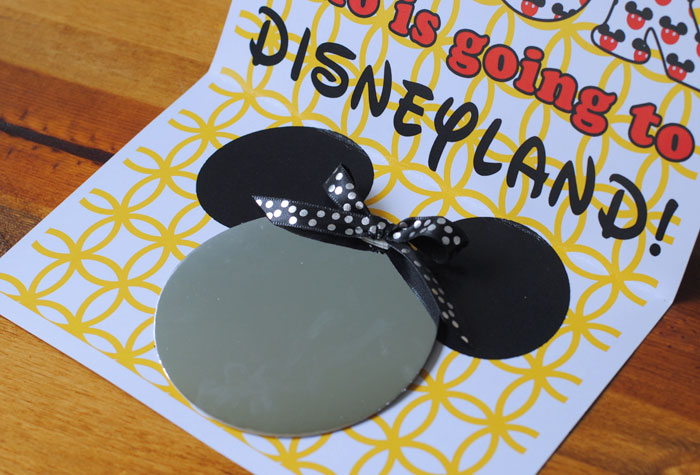 Fold the paper in half so that it creates a card. And...you're done! It is just that simple!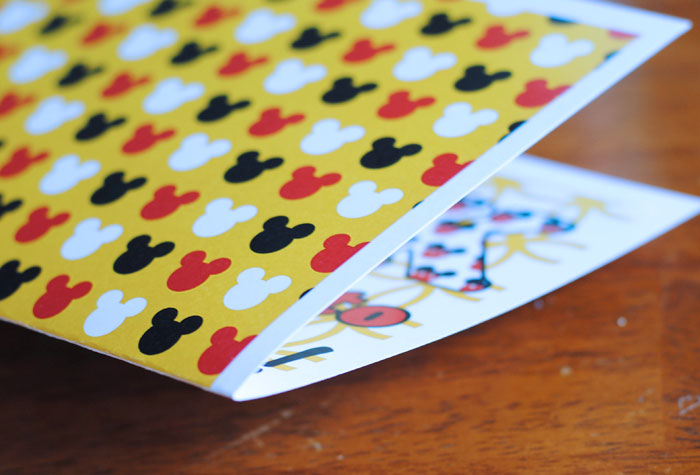 The outside of the card reads: "If you've got ears, say cheers!"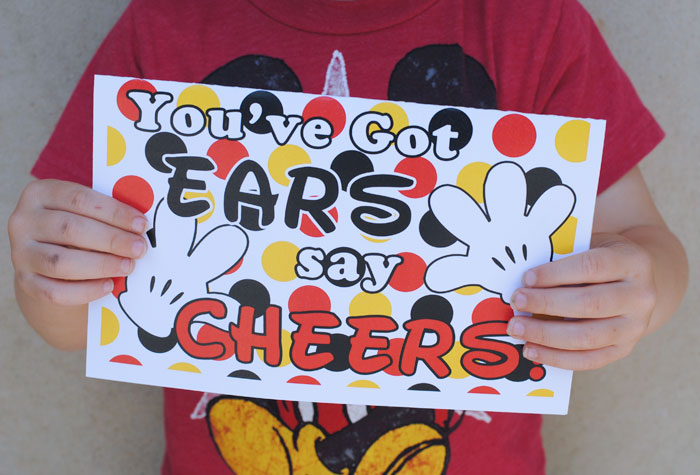 Then when they open the card, the text reads, "LOOK who is going to Disneyland!" When they look in the mirror they see their own Mickey or Minnie face reflection in the mirror. It's pretty exciting!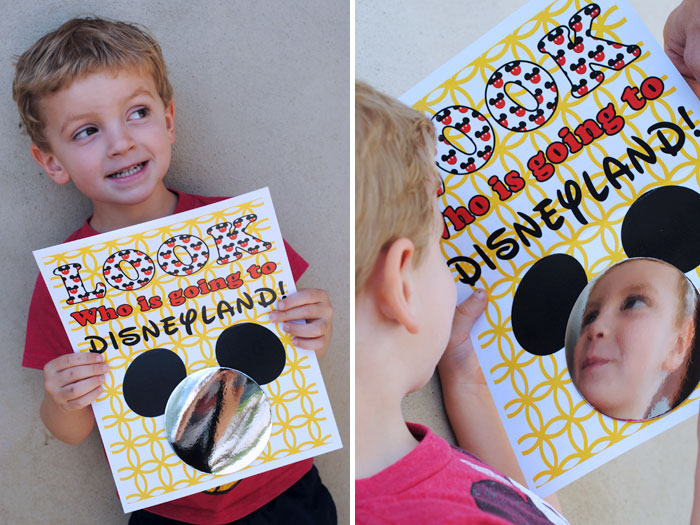 My little boy had a great time finding himself in the card. It was totally magical for him. I hope it is magical for your children as well!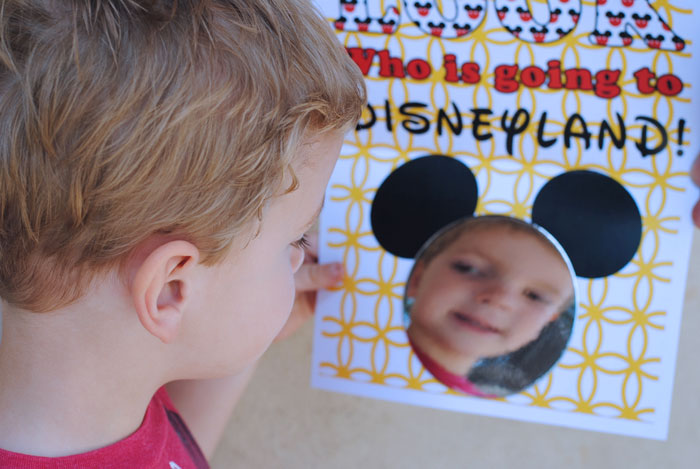 We like to make the vacation booking process magical too at Get Away Today! From the beginning idea of a Disneyland vacation, all the way until you return home, Get Away Today is looking out for you every step of the way. And we want to see you on your magical trip to the Happiest Place on Earth too! We give away a surprise pack every Wednesday to one lucky winner who uses #getawaytodaywin on any of their vacation photos! See for yourself all the fun and excitement you can only find at Disneyland. Make your family's dreams come true and book your Disneyland package online or call our agents at 855-GET-AWAY.