This has been the year of Mike and Sully with the new Monsters University movie coming out and Monstrous Summer at the Disneyland Resort. My kids love Monster Inc., so we made these cute cupcakes just for fun. And they were so easy. Here's how you can make them:

Supplies Needed:
White frosting (you might need more than one jar, or you can make your own)
Food coloring
Cupcake liners
Cake mix
Gel pen
Plastic sandwich bags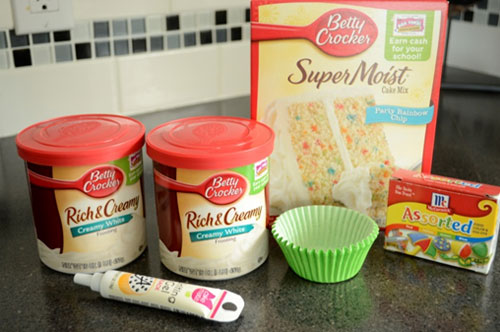 First, you'll make your favorite cupcakes following the directions on the box. While your cupcakes are baking, you can start mixing your frosting colors. You'll need three separate cups to make your colors. Use your food coloring to make light blue, light green and light purple. You'll need mostly blue, then green and a little bit of purple. You'll also need some plain white, so be sure to set some aside. Once your frosting has reached the desired colors, you'll scoop it into sandwich bags.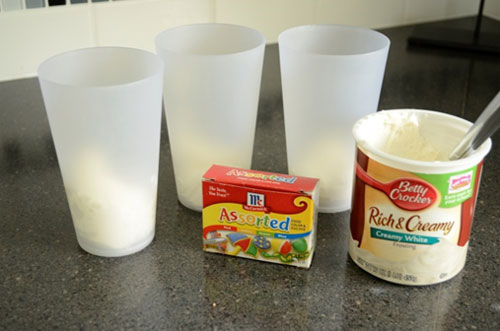 After you've separated your frosting into bags, you'll cut a very small piece off the corner of each of the bags.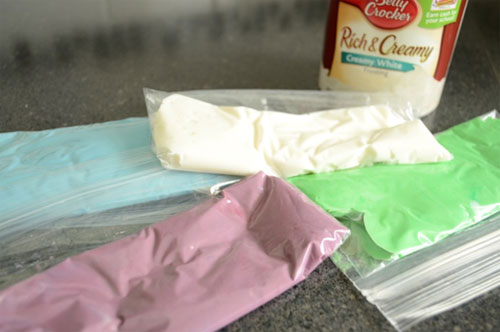 Once your cupcakes are baked and cooled, you'll start decorating with your frosting bags. You'll start by frosting the main color on the cupcake. I did half of my cupcakes light blue for Sulley and the other half green for Mike.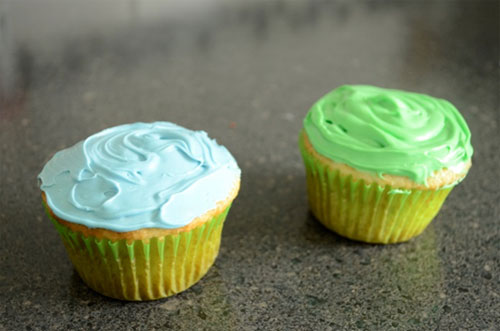 Once your cupcakes are frosted, you'll add your simple decorations. I just added some purple dots to the blue cupcakes. For Mike, I did one big white circle, with a light blue circle on top of that and a small circle with black decorating gel in the middle. I also used the black decorating gel to make a smile underneath the eyeball.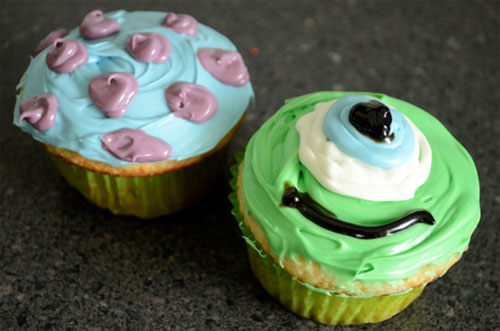 These cupcakes were super easy to make and my kids loved them! Even though Monstrous Summer is winding down at the Disneyland Resort, you can still have BIG fun! My kids love to see Mike and Sulley in the Pixar Play Parade and to ride Mike and Sulley to the Rescue over and over. Scare up some fun with your family at the Disneyland Resort with Get Away Today!





Check out these other fun vacation ideas:

Adventureland Inspired Snake Souvenirs
Disneyland Vacation: Are We There Yet? Road Trip Map and Activity
Disney Movie Night: Cars
Disneyland Vacation: Let the Countdown Begin