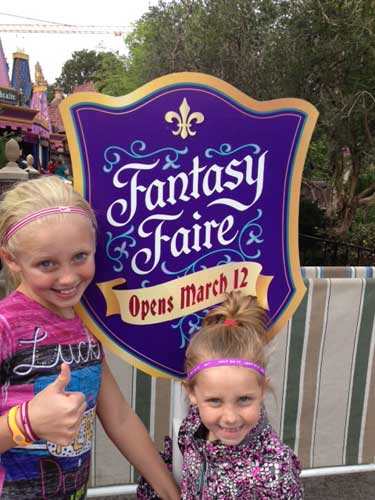 I just returned from the
Disneyland Resort
as they were anxiously preparing for the Grand Opening of Fantasy Faire at Disneyland Park, which officially opens TODAY! There was a sneak preview for Annual Passholders and the reviews were great. This is sure to be a guest favorite for years to come. Here are some of the top questions we've been asked about the new Fantasy Faire:
Where is it located?
I had wondered if this would be a small setting, I wasn't sure where the room would be. Surprisingly, it's a delightfully large extension of Fantasyland. If you're walking towards the front of the Sleeping Beauty Castle, it's directly to the left hand side, where the Carnation Plaza Gardens used to be. It has entrances through the front, a direct route behind Sleeping Beauty's Castle by the Bibbidi Bobbidi Boutique and also through Frontierland.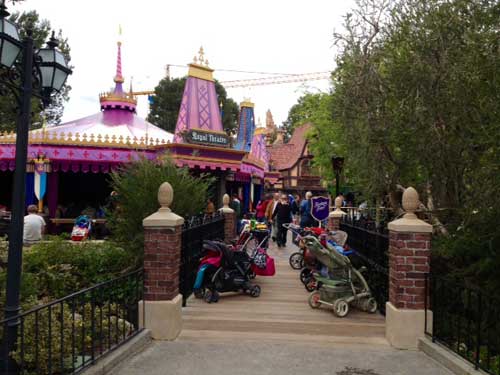 What can I expect?
This regal new setting gives the princesses an enchanting area to meet their adoring young fans. My four girls love to visit the princesses and this new setting puts them in the middle of the fairy tales. The Royal Theater is a great experience to hear storytellers retell the classic stories of Belle from Beauty and the Beast and Rapunzel from the recent Disney hit Tangled. The audience is delighted at the end when Belle or Rapunzel come out and greet the guests and then take pictures and linger afterwards. You also will enjoy the charming new shops and delicious treats at Maurice's Treats. You'll love the Boysen Apple Freeze and the sweet and cheddar twists.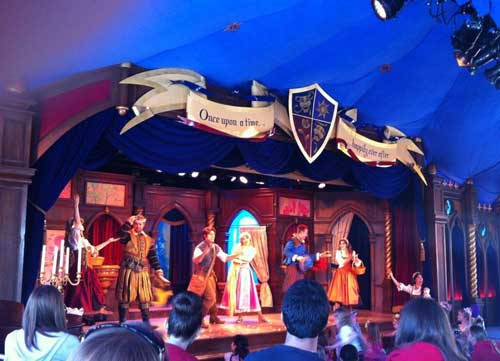 Photo credit: Anaheim/OC VCB via Twitter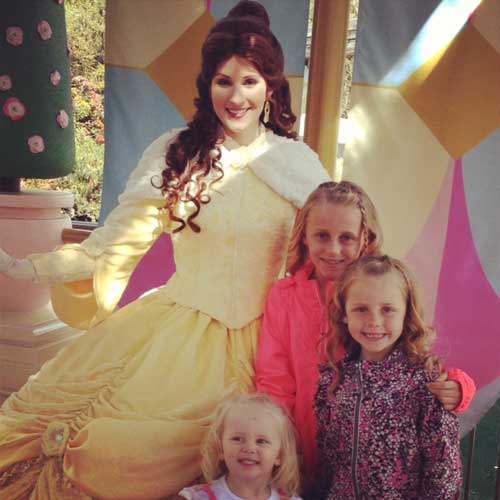 What should my kids wear?
Dress for the royal event with Get Away Today's Princess Packages. Our packages save you tons of money and they are as adorable as can be. I always pack the princess dress in the stroller and hurry and put it over my toddler's clothing when we see the princesses. Our dresses are comfortable and easy to put on and off. They also are affordable, so if they do get it dirty (cotton candy, and tons of rides), it's not a big deal. I usually pack two or three different dresses and interchange them each day of the trip.
Plus, for the month of March, we're offering
15% off all of our Princess Packages and Dresses
to celebrate the new Fantasy Faire!
Your spring break vacation will be complete with a visit to the new Fantasy Faire. Make sure you send us your pictures and reviews of the new Fantasy Faire to getaway@getawaytoday.com and you could be the next family featured on our blog!

Check out these other great blog articles:


Disneyland Fantasy Faire Behind the Scenes
(Video)
Disneyland Fantasy Faire Details
What's New at the Disneyland Resort in 2013