As you might have seen, Get Away Today's website has gone through a lot of changes lately. With a new design, layout and features, we always want to make sure that you have the best vacation experience when using our site. So, in addition to the fun transformation, we also wanted to introduce you to our new travel forum.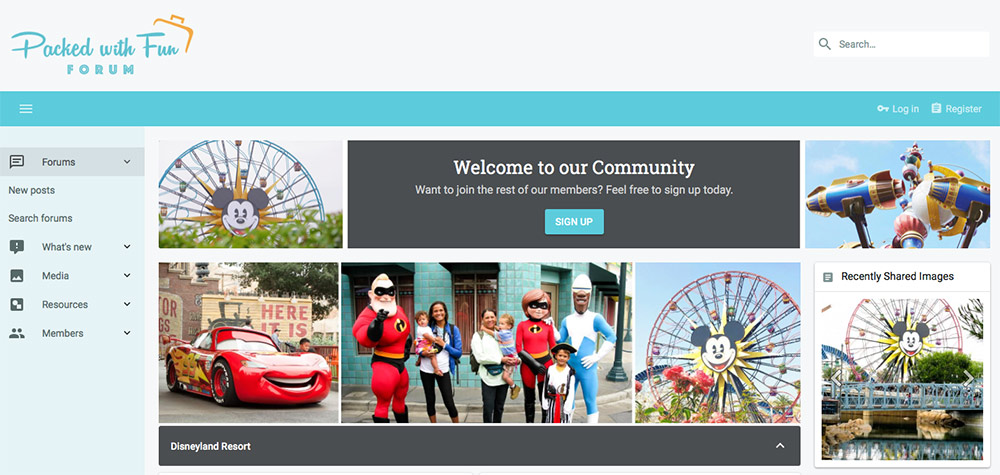 Packed with Fun Forum is a FREE online community for anyone who loves to travel. The best part? You're able to help shape and create the site into everything that you dream it to be. Whether you travel to experience the magic of Disneyland, relax on the beaches of Mexico or cruise to the Caribbean, we believe everyone has unique travel stories and tips that should be shared.
If you're not sure how to use a forum, don't fret! We've listed out a couple of fun and easy ways to get involved:
First, you'll want to visit packedwithfunforum.com or click on the Forum tab at the top of our website. Once you're there, create a username and password. To do this, simply click on the "Sign Up" button located at the top of the page. Once you've filled out all the required information, click "Register" and you're ready to go!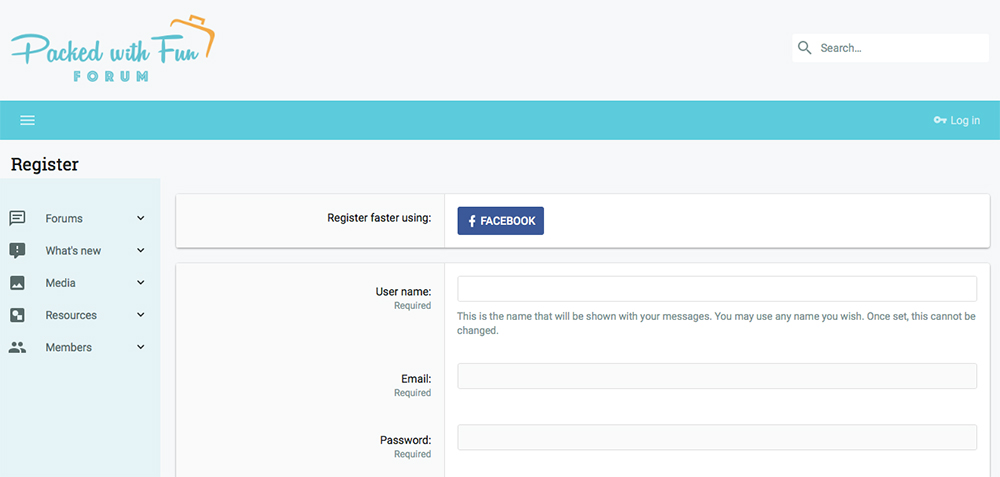 Once you're logged in, you'll be able to see several different categories to choose from. Destinations like the Disneyland Resort, Walt Disney World, Hawaii, Mexico and more are all featured on this page.
Underneath each category are forums. This is the subject that will be discussed within the category. Whether you're looking for tips and tricks on your next vacation or want to share your travel advice, you'll want to click on the forum that's most applicable to you. Not sure where to find something? Make sure to utilize the search bar located at the top, right-hand part of the page. This will show you everything that has been said about that specific keyword on the site.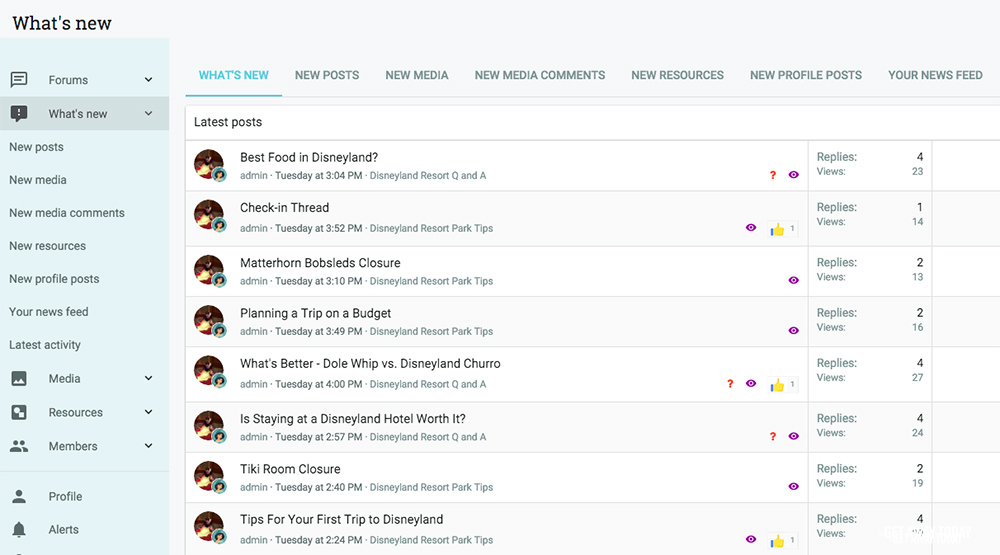 Now, onto the best part! Once you're in a forum, you'll be able to create or click on threads. Threads are where users can post on the site and where you get to share your knowledge. To create a thread, simply click on the "Thread title" space at the top of the forum. Here, you can create a title, ask questions, add content and post pictures.
Like something you see? Make sure to react to the post! Whenever you react to a post, it will let others know that you liked the content inside.
The more you contribute, the better! You'll receive trophies and points for liking, commenting and posting, which will help you create authority on the site.
For even more fun, check out the What's New, Media, Resources and Members tab on the left-hand side of the page to discover even more magic about your favorite travel destinations.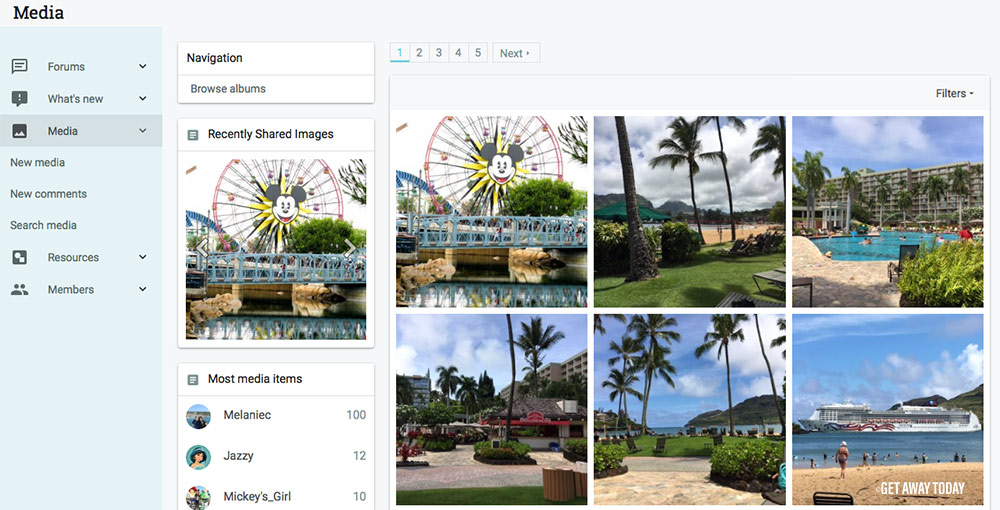 Finally, make sure to invite your friends and family. Content that's created by users just like you is what makes our site so great. We created this forum so that everyone's voice could be heard. At Get Away Today, we believe in the phrase, "the more the merrier!" We're incredibly excited about Packed with Fun Forum and can't wait to hear about all of your experiences.
If you're looking for the best deal on your next vacation, make sure to check out our website or call one of our travel experts at 855-GET-AWAY. Once you've booked, make sure to visit Packed with Fun Forum to ask all of your travel questions, tips and tricks. We love being a small part of your magical vacation!