We are well into road trip season, but there's still plenty of summer left. We've put together a list of our favorite road trip games - including a new toy giveaway and free printables. Find out what our favorite road trip games and toys are - that don't include screen time.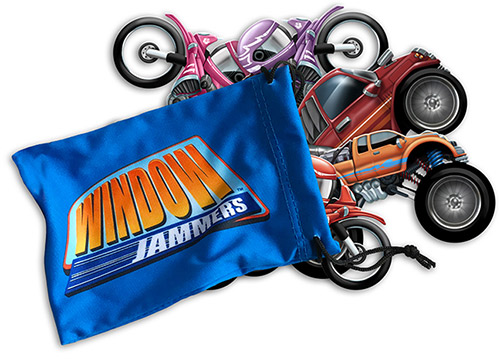 Summer is here and that means lots of families are hitting the road to visit the Happiest Place on Earth. Road trips should be part of the vacation and they can be. Sure you could just turn on a movie or two on your car's DVD player or a tablet, but that can turn into a lot of screen time! We are so excited to share some of our favorite road trip games - including a new toy that you can win and some of our favorite free printables. These ideas will keep your kids engaged and your family involved the whole way to your family's vacation destination.
Favorite Road Trip Games
What it is: Window Jammers - a new toy from Flambi Toys designed for in the car. Watch our video showing how they work.
Why we love it: Your kids will love interacting with the landscape as you make your way to your vacation destination. Their characters will jump over mountains, do flips over giant diesel trucks and soar over buildings with these fun toys. It's awesome for almost all ages and it will keep your kids' imaginations going, keep them engaged, and it's not screen time!
How you can get it: You can purchase the full 10 pack of characters with the ultimate Window Jammers collector's set on Amazon or on their website.
Or, enter to win one of five ultimate Window Jammer packs in our giveaway here.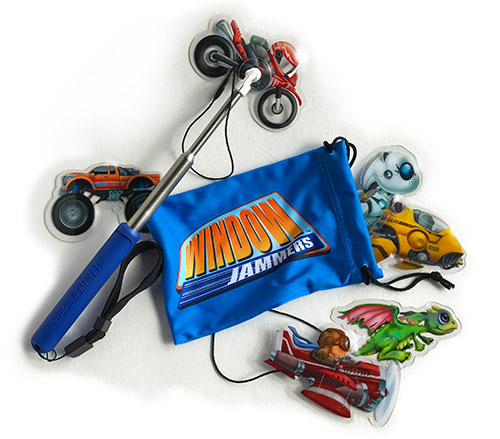 What it is: Would You Rather Games with free printables
Why we love it: Our Would You Rather Games are themed towards our most popular Southern California attractions and will get you excited about your destination long before you arrive. The games are compact and can easily be played in the car. We recommend leaving one person in charge of the cards and having each passenger take a turn answering the questions.
How you can get it: We have free printables with everything you need for four different versions of our road trip Would You Rather Games. If you're headed to Disneyland, you'll definitely want the Disney, Star Wars and Super Hero themed versions. If you're going to Universal Studios Hollywood, you'll want to be sure to print the Would You Rather Harry Potter Edition. Get each edition of one of our favorite road trip games below: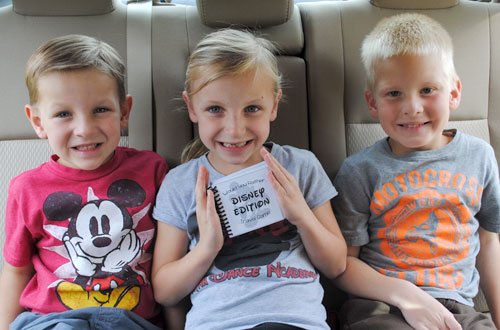 What it is: Road Trip Disney Conversation Cards
Why we love it: Like our Would You Rather road trip games, our Road Trip Conversation Cards are easy to keep together and will inspire hours of conversation. When you leave one person in charge of all of the cards, you'll be surprised what fun answers you'll get from everyone. Even the littlest travelers.
How you can get it: Print our free download of the Disney Conversation Cards here.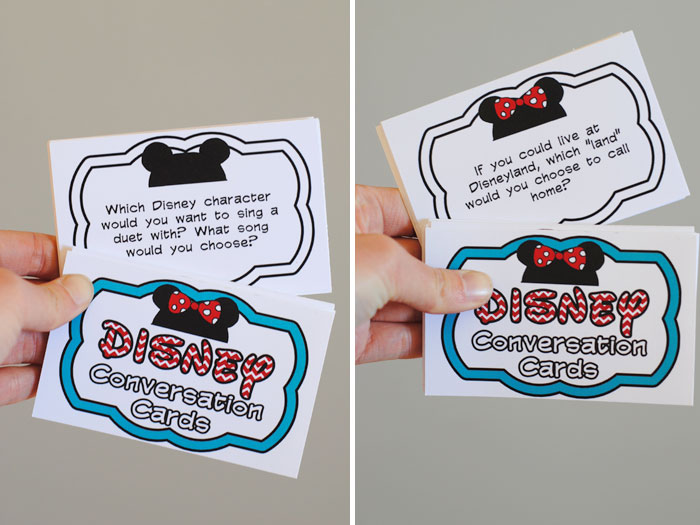 What it is: Road Trip Story Cards
Why we love it: Like our other favorite road trip games, you can easily print it and keep it together without taking up a lot of space. One fun thing about this game is that it is super simple. Since it's just pictures, even your youngest kids can have their own cards and get in on the fun.
How you can get it: Print your free downloads of the Road Trip Story Cards here.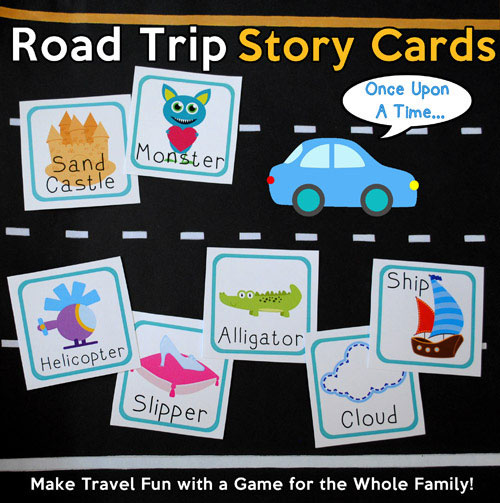 What it is: Our Interactive Disneyland Road Trip Map lets your kids keep track of your travels without having to ask the dreaded question, "Are we there yet?"
Why we love it: Your kids will get the chance to learn fun trivia and answer questions. It is a great way to have them feel like navigators. We have a map from Arizona and one from Utah, two of our most popular road trip routes to Disneyland.
How you can get it: Download your free Disneyland Road Trip Map here.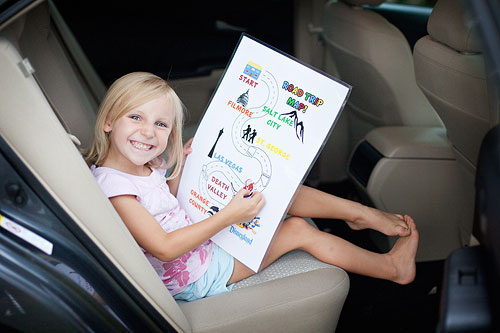 Use as many of our favorite road trip games as you wish! If you've got a long drive ahead, you may wish you had them all. It's so much fun to rotate our favorite road trip games between gas and rest breaks along the route.
If you're driving to Disneyland this summer, you can save money with our discount Disneyland tickets. Combine your tickets with our Extra Night Free hotel specials and you'll save even more on your Disneyland package. Book online or give our travel experts a call at 855-GET-AWAY.

Check out these other great articles: