Fall is a season for change. The weather turns cool and the leaves change colors. Kids head back to school with brand new teachers and classmates. Change isn't always easy. It takes courage to start a new adventure! Sometimes it is a little bit scary. If your little ones are nervous about the new year, Peter Pan has some timeless advice for them. He says, "All you need is faith, trust, and a little pixie dust!"

Our Pixie Dust Backpack Bangles will bring a little bit of Disney inspired magic to your children's school days and help give them the courage it takes to fly through their days away from home! These key chains are very easy to make and so cute.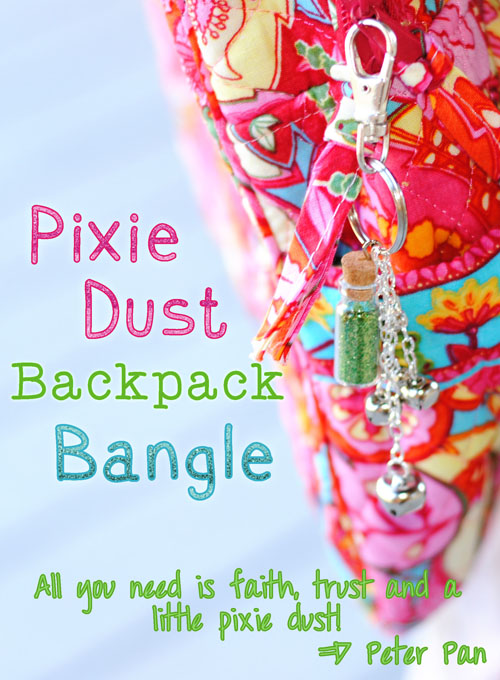 You can be creative with how you decorate your own pixie dust bangles. I put together this list of affiliate links so you can easily get what you need online. Your local craft store will also carry these items. I used:

Silver Jewelry Chain
Mini Cork Bottle
Assorted Bells
Key Chain
Connect Rings
Glitter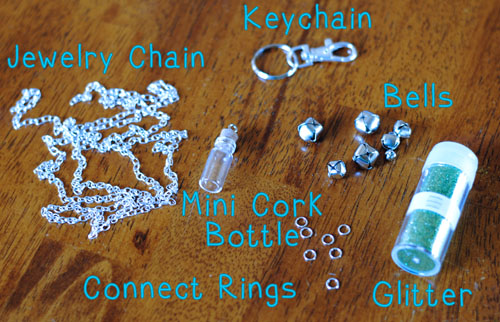 To start, cut three pieces of the silver chain. I cut each to a different length. They were approximately 1.5 inches, 2 inches, and 2.5 inches long.




Next, add the bells to the chain pieces using the connection rings. I used an assortment of bells to add variety. I thought Tinkerbell would certainly approve! I can hear my kids walking around with their backpacks on, because they make a soft jingle sound. It's great.
Slide the connection ring through the top of the bell and then through the loop in the silver chain.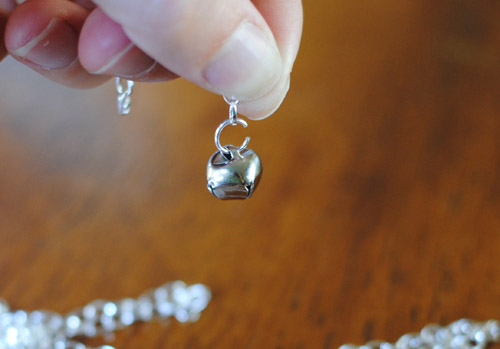 Then, close the ring. I used pliers to get it to close tightly. I put several bells on each of the silver chain pieces.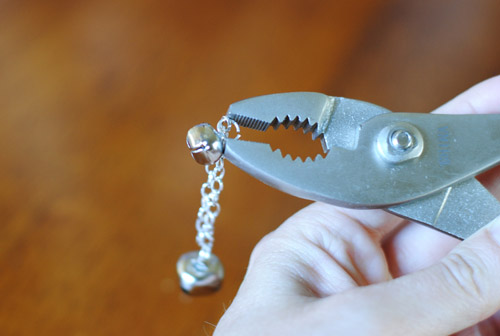 Once all of the bells are attached, put the silver chains onto the key chain by sliding them onto the loop. (Just like you would put on a key.)

All that is left, is to add the pixie dust!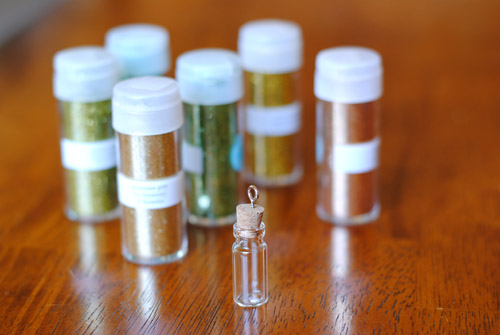 Make a small funnel out of paper and pour the glitter into the tiny cork bottle. You can glue the cork topper onto the jar if you want the dust to be trapped. I left mine open because I know my girls will have a lot of fun spreading their pixie dust around.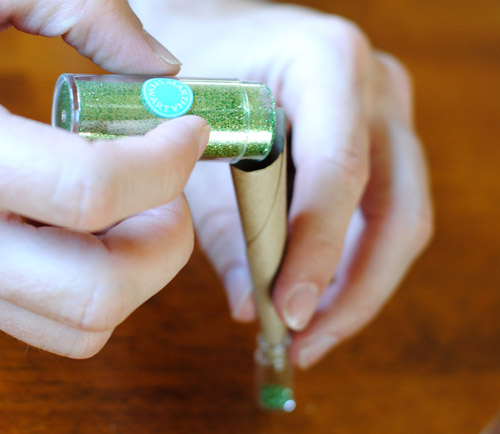 Add the pixie dust bottle to the key chain, just like you did the silver chains, by sliding around the loop. It's as easy as that!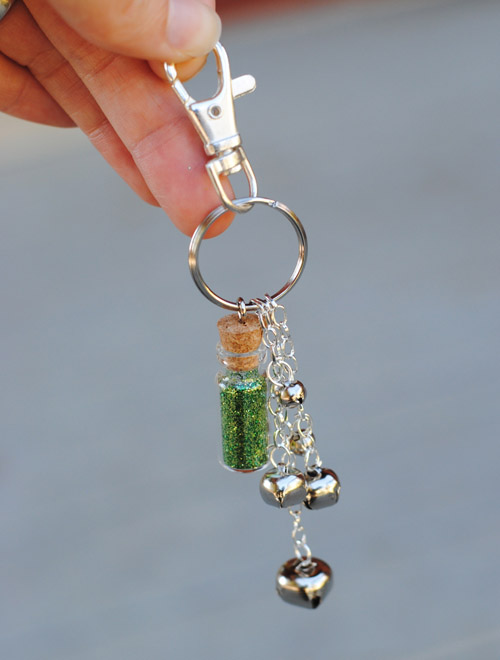 I can't think of a better way to start a new adventure than with a bottle of Tinkerbell's magic pixie dust! I wish your family all the best as another school year begins.




And when you're ready for a break from school and a vacation to the Disneyland Resort, we'd love to help! Put your pixie dust bangles onto some luggage and fly away for an unforgettable vacation. Meet Tink and her friends at Pixie Hollow, watch Tinkerbell fly in the night sky during the fireworks, catch her in Mickey's Soundsational Parade and get a glimpse of her inside Peter Pan's Flight in Fantasyland!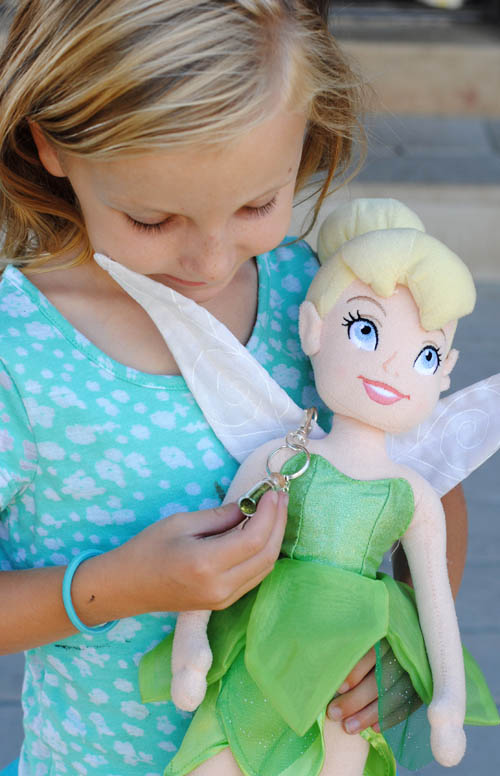 When you book with Get Away Today, you're sure to have a magical vacation. Book online or call our Disney Experts at 855-GET-AWAY.


Check out these other great articles and ideas:

Disneyland Resort Hotels Sale
Magical Disneyland Vacations
Make Your Own Backyard Disney California Adventure Park