Every little girl deserves to feel like a princess. If you are looking for a way to surprise your little princess with a trip to Disneyland, then this Cinderella inspired Vacation Surprise will make her dreams come true!

Transport your family into the magical land of make believe. Present her with a sparkling glass slipper on a beautiful pillow and let her try it on - just like in the Cinderella movie. She will feel like royalty as you read a personal letter from Cinderella inviting your family to explore Sleeping Beauty's castle and to meet Cinderella and her princess friends, in person, at Disneyland!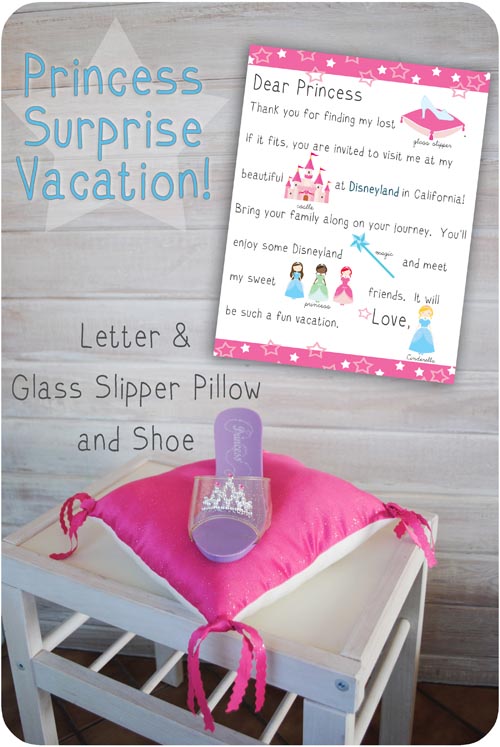 Download the letter from Cinderella here.

To make the shoe pillow follow the instructions below:

Cut two 10 x 10 inch squares of fabric. Pin them together with the right sides facing each other.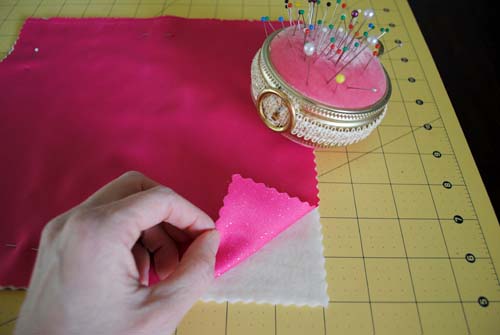 Sew around the edges with 1/2 inch seam allowance. Make sure to leave a 2-3 inch opening, so you can turn and stuff the pillow.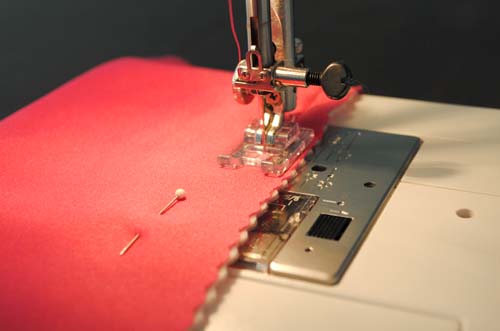 Trim off the corners. This will make it easier to get the corners to poke out once it is turned.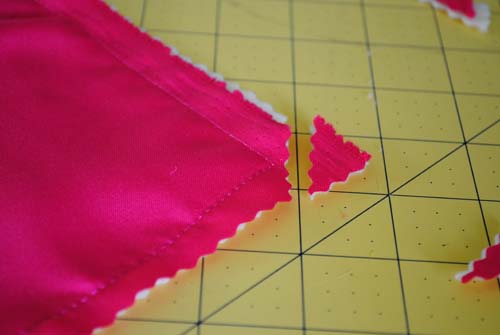 Turn and stuff the pillow. Make sure to press the corners out completely so they form a point. Pin the opening closed and sew along the edge. You can sew by hand or use a sewing machine.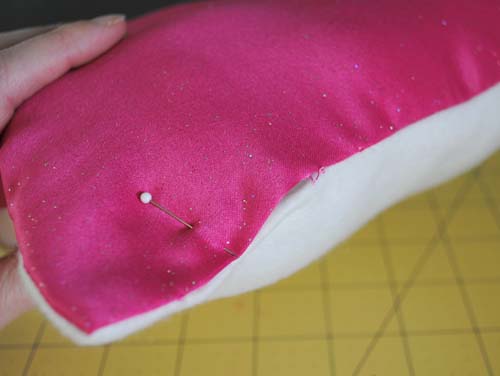 Cut four 10x1 inch strips to use for making tassels. I used my pinking sheers to make the edges have a zig-zag edge. This prevents fraying. If you don't have pinking sheers, just use regular scissors.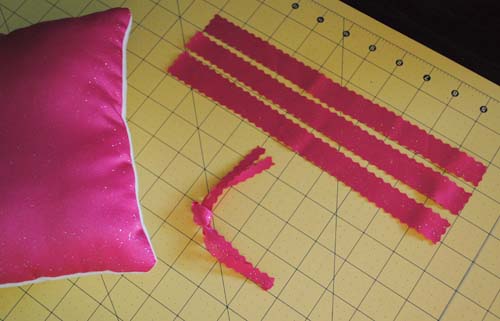 Tie the strips into a knot and then cut down the center of the fabric to make four dangling pieces. Glue each strip, just behind the knot, with hot glue and and press it firmly onto the corners of the pillow.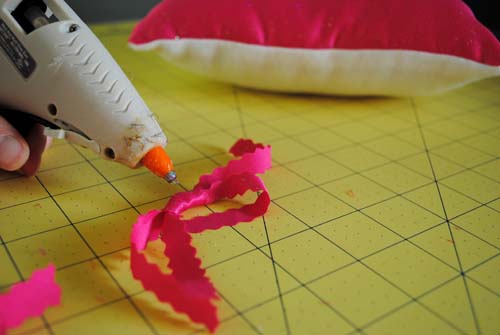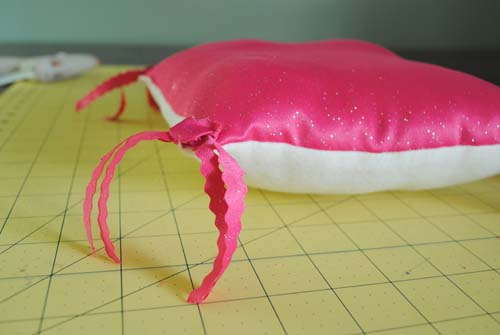 Your pillow is complete! You can find a cute "Cinderella Slipper" at any major retailer or toy store by the dress up clothes or on the princess aisle.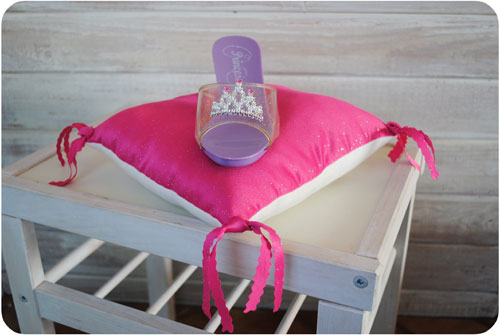 We hope you enjoy making your little princess's dream come true!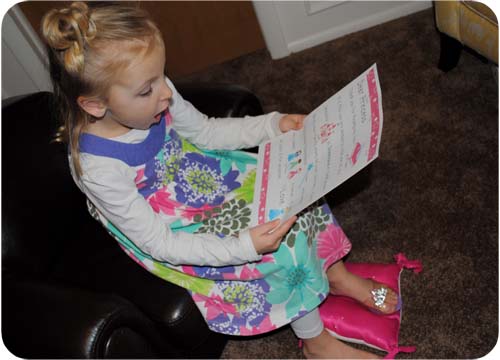 We'll help you plan all of the details of your daughter's dream Disneyland vacation! We highly recommend taking your princess to Ariel's Grotto for a Princess Celebration breakfast or lunch and checking out the new Princess Fantasy Faire in Disneyland Park. Let us treat you royally and help you book any of our discount Disneyland packages online or over the phone at 855-GET-AWAY.


Check out more great blog articles:

Vacation Gift Idea: Snow Globe Tutorial
3 Fun Ways to Give a Vacation
Disneyland Countdown Chain
How to Make a Disney Princess Crown
Princess Fantasy Faire Opens March 2013