Summertime and the open road – adventure is calling and you can't wait to load up the car and go somewhere! Here are my Road Trip Essentials that will help you have a safe and enjoyable road trip.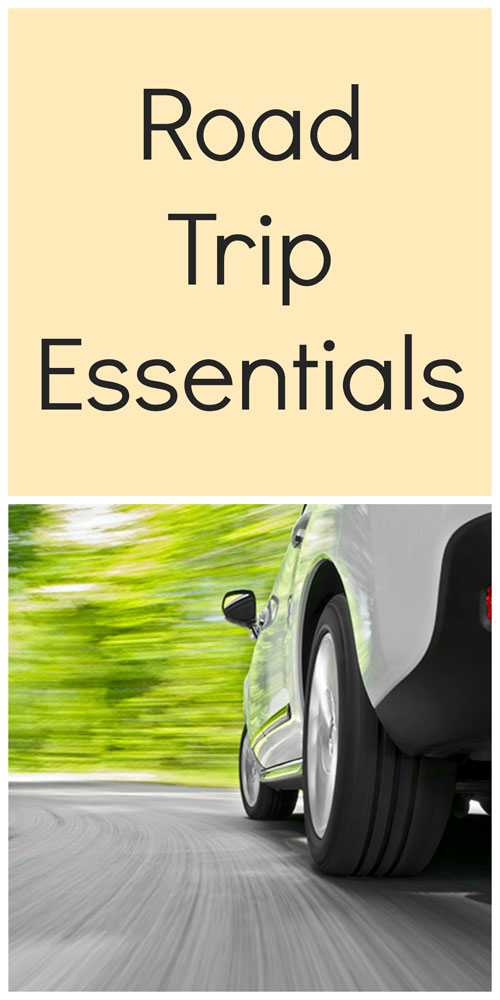 All good road trips start with a plan.
The idea of being spontaneous and free is alluring, but it's a good idea to have an outline and a time frame of what you want to do and see. The first thing I pack in my car is my GPS. I even like to pre-program my destinations ahead of time, so that I know how long each leg of the journey will take. And remember, safety first! Never try to operate your GPS while driving a vehicle. It's also a good idea to inform a trusted friend or family member of your plans, in case of an emergency.
Make sure your car is ready to go!
Nothing ruins a road trip faster than mechanical problems along the way. There are a few things you'll want to check to make sure your car is in good condition for a long drive.
Get all the fluids checked in your car. This includes your oil, coolant and brake fluid. If it's almost time for an oil change, do it before you go.
Get your tires inspected and check the air pressure. Don't forget to check your spare tire too!
Address any engine light issues, and make sure all signals and lights are working properly.
Replace your wiper blades if needed.
It is also a good idea to know how to change a tire before you go.
Pack an emergency tool kit in the trunk.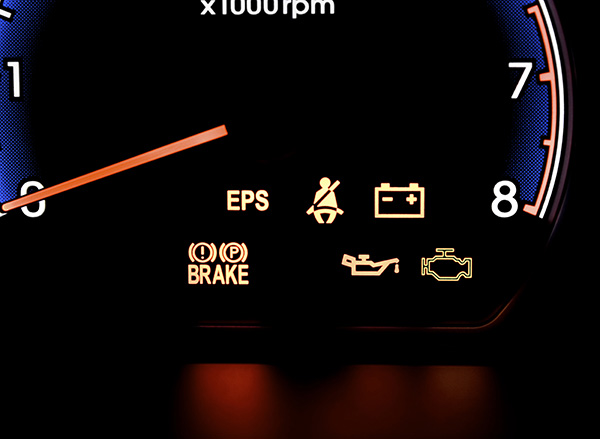 Also, make sure you have your driver's license, insurance and emergency information in the glove box. My husband and I always pack a spare key for the car, just in case. And, a clean car goes a long way for both safety and enjoyment on a road trip. Spend some time cleaning out your car and getting organized before you go – you'll be glad you did!
Of course it is always good to be prepared with an emergency kit.
We prepare a bag with a first aid kit, a blanket, a flashlight and batteries, some non-perishable food items and plenty of bottled water. I also love having some zip-lock bags handy (in case of car sickness) along with some tissues, anti-bacterial hand wipes, toilet paper, sunscreen, Band-Aids and a supply of basic over the counter medications.
My mobile phone is another must have.
With it, I've got so many apps that can help me stay safe and help me get the most from my trip – from maps, to weather tracking to recommendations on local restaurants and shopping. And of course, if there is an emergency, we have the peace of mind knowing that we are just a phone call away from help. Make sure to remember your charging cord and car adapter. Your phone is no good with a dead battery.
My phone also doubles as my iPod.
Before a trip I like to update all my playlists with our favorite music, because what would a road trip be without music? Music sets the tone and gets the emotions of freedom, excitement and joy flowing. Some of my most favorite road trip memories are of us all singing along in the car to our favorite songs!
My phone and iPad are also great devices to keep my kids occupied on long drives. Download your favorite game apps, and enjoy the peace and quiet coming from the backseat! And if you want to avoid too much screen time, we have some great
road trip games and ideas
to keep everyone engaged.
Now what are you waiting for? Go find some adventure on the open road! We'd love to help you plan your next vacation. Choose from our 3rd, 4th, or 5th night free hotel specials, discount tickets and more for incredible vacation savings. Book online or call our agents 855-GET-AWAY.

Check out these other great articles:
10 Road Trip Tips for Happy Families
Road Trip Map Printable
Road Trip Story Cards Printable
Road Trip Tip for Happy Kids