UPDATED JANUARY 2019 Visiting the Disneyland Resort is the ultimate family vacation and one that almost every family dreams of taking. Fortunately, with the proper planning, it is within reach for the average family. Take advantage of these tips to save significant money along the way. You'll keep to your budget – that's magic!
Save Money Booking Your Trip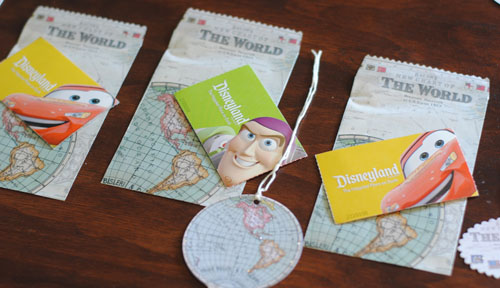 If you want to save, you have to start from the get-go. That means you need to be smart about booking the entire trip, from hotel reservations to admission tickets. There are a few ways to go about this.
Find Reduced Price Tickets
Let's face it—if you're paying full price for your tickets, you're doing it wrong.
The key here is to never buy tickets at the gate. Instead, do your homework and find discounted tickets beforehand. Where can you find discounted tickets? Our tickets are always discounted off the gate price and include exclusive extras. They can be purchased alone or part of a package. You should never go to Craigslist or similar sites to find tickets, as you never know what you're going to get.
Purchase a Combined Travel Package
Trying to plan a Disneyland trip? For convenience and money-saving opportunities, you can visit our vacation package page. Here's how it works. Select your travel dates, find out which hotels are available, and click the option to include tickets with the package. Each option you choose will save you anywhere from $5 to upwards of $16 per ticket over the gate price, which really adds up for a family.
Pay Before You Go
If you pay for packages before you're there, you have a budget and you know exactly what you are getting. You don't have to pay for it all at once. You can use our Layaway Plan, which lets you hold your package for just $175 and the balance is due just five days before you travel.
Simple Ways to Dine Inexpensively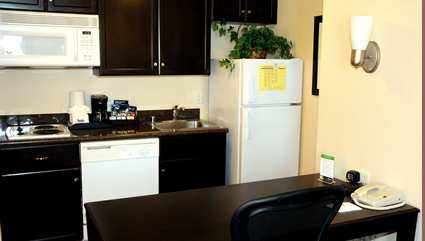 Spending on food can take up the majority of your Disney vacation budget. If you aren't prepared, you can easily spend hundreds of dollars eating in the theme park before you even know where the money went. It doesn't have to be that way. See our tips below.
· Eat breakfast at the hotel. Depending where you stay, you can often get a free breakfast. Fill up on a high protein breakfast to keep you full longer. In fact, depending on where you stay, you may be able to get it a free continental, deluxe continental, full buffet or cook-to-order breakfast.
· Share meals. Find meals you can share – maybe skip ordering the overpriced kid's meals and let the kids pick off your plate instead.
· Bring lots of snacks. Have a backpack or purse? Jam them full of non-perishable snacks. Granola bars, trail mix, pretzels…you name it. Snack often, keep your belly satisfied and your energy up.
· Use coupons. Sign-up for restaurant coupons for places like Earl of Sandwich or Jamba Juice in Disneyland to get discounts. Your Get Away Today package also comes with coupons you can print at home for tons of savings at area restaurants.
· Visit Whitewater Snacks if you're a soda drinker. Get free refills here. Not to mention, you can get a few groceries at decent prices.
· Have groceries delivered to your hotel. You'd be surprised how many hotels in the area have full kitchens, or at the very least a microwave and fridge. Many of the suite hotels even offer free grocery delivery – you just pay for your groceries. You could do it on your own, but you would pay a delivery fee. For Disneyland, try Vons.com. The latter even has a free grocery delivery app, making it all the more convenient.
· Pack meals and leave them in the lockers. No, you can't bring full meals into the park, but you can leave them right outside in the lockers. At meal time, rather than stopping at an overpriced restaurant, you walk back out, get your bag, and venture over to the picnic area to eat. It may not be Disney glamorous, but it could save you hundreds of dollars on a multiple-day stay.
Reasonably Priced Souvenirs - They Exist
Souvenirs are part of the fun. Sure, they cost money, and you tell yourself not to buy them, but it's hard to do that with your kids. Although Disney-authentic prices are high within the park, there are ways you can get your hands on some souvenirs at decent prices. In some cases you can come home with memorabilia for free.
Consider buying Disney gear elsewhere prior to your trip. It's way cheaper outside the park. And if you think your kid won't enjoy it as much that way, simply pack it away in your backpack, and pull it out while you're inside the park.
Get discounted Disney gift cards and bring them. You can spend Disney gift cards like cash in the merchandise shops. So consider asking for gift cards for your kids' birthday or Christmas present. You can also find discounted gift cards at other places. For example, if you use a Red Card at Target, you can get 5% off the purchase.
Have to get souvenirs for the kids in the park? Here are a few options you can probably stomach.
· Character Drawings—Take your kids to the Animation Academy so they can learn to draw a Disney character. Right now the class is featuring Olaf, so it's been very popular. A free class is held every half hour, and kids get to take the drawing home as well. Tip: visit the class later in the day to avoid the crowds.
· Mr. Potato Head pieces—Get exclusive Disney parts for Mr. Potato Head for a set price. The trick here is to not buy the Mr. Potato Head body at Disney. Buy it before the trip for much less at a big box store. Then just get the parts at a Disney store. A box of parts will run you about $20, as opposed to upwards of $50 for parts plus the actual potato figure.
· Mickey Ears—Mickey Ears are one of the cheaper souvenirs you can get your kids, running about $14. Avoid getting your kid's name on them to save a little money, but spend it if that would be the coolest thing ever for your daughter or son.
· Pressed pennies—The pressed pennies machines are likely the cheapest souvenir at Disneyland, and also fun for kids. Located all over the park, the machines will take a penny and press it with a Disney character while your child watches.
There are plenty of ways you can save on your Disney vacation. Share some of your favorite ways to save below. Book any of our Disneyland packages online or call us at 855-GET-AWAY!