My kids love to display their treasures! This usually means sticking their artwork, notes, photographs, cards and school papers to the wall in their room with scotch tape. But, not anymore! We made these fun magnet boards for them to use instead. With just a few basic craft supplies and the adorable pictures from one of our favorite children's books, See Ya Later Alligator, (written by Get Away Today Founder, Chuck Smith) my kids now have a place to showcase all of their favorite artwork.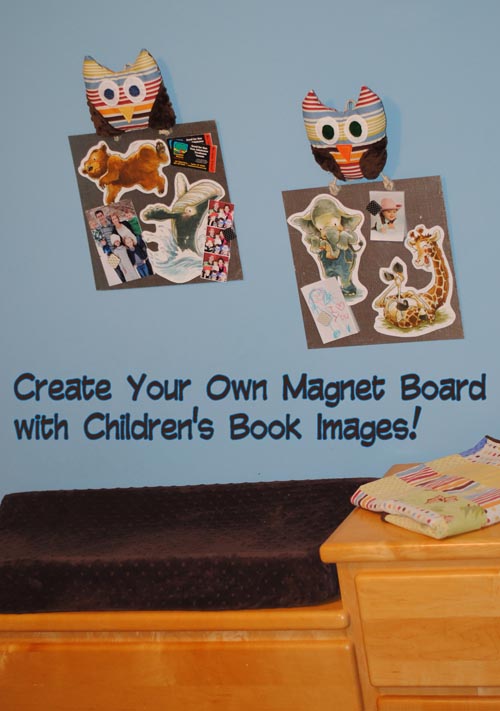 Magnet Boards
Our family loves the darling illustrations from the book and fun ways to say "See Ya Later!" This project is very easy and kid friendly. My kids had a great time making their own. My walls are tape free and the kids are happy.
Magnet Board Supplies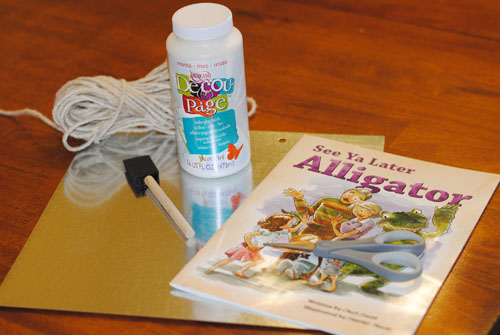 DIY Magnet Board Tutorial
To start, you will need sheet metal. You can get it at Lowe's or Home Depot or at a sheet metal shop. Any of these places will usually cut it for you. Or, you can snip it at home with tin snips. Measure and cut the sizes you want. I did 12x12. Then poke two holes in the top for hanging. You can fold the edges and pound them towards the backside with a hammer if you want them smooth.

Cut out the images you want on your board from your See Ya Later Alligator book. I did a "bubble cut" around my favorite animals.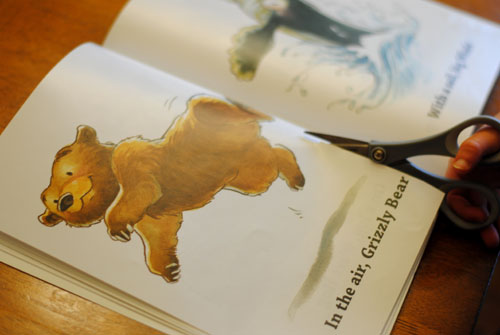 Lay them out on the magnet board so you know where they are going to fit best. Add a thin layer of Modge Podge or Decoupage to the spot where your picture goes. Then, place the picture onto the glue and press it down so there are no bubbles or air.

Once the glue has dried, paint a thin layer of Modge Podge or Decoupage over the entire magnet board. Make sure all of the edges of your pictures are flat against the metal.
It should look like this when you are done. Don't worry! It dries totally clear.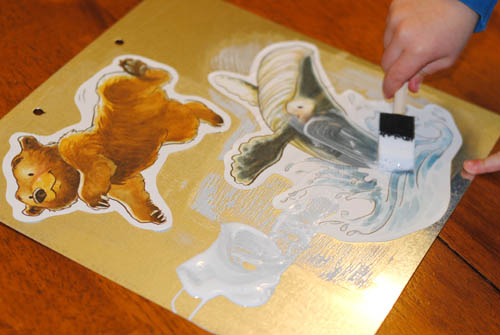 Wait 20 minutes for it to dry completely and then add another thin layer of your bonding agent to the entire surface. Continue to add layers of decoupage until you are satisfied with the smoothness and thickness of the finish.

Once you are satisfied and your project is dry, add some rope or ribbon to hang it with. I used rope and tied a basic square knot.

That's all. The magnet boards can hang on a wall or rest on a shelf. They look adorable with pictures (especially from your San Diego Zoo vacation) and just as they are!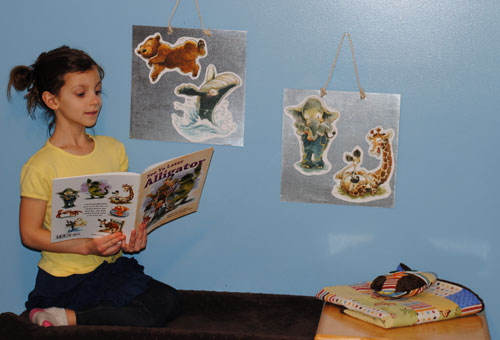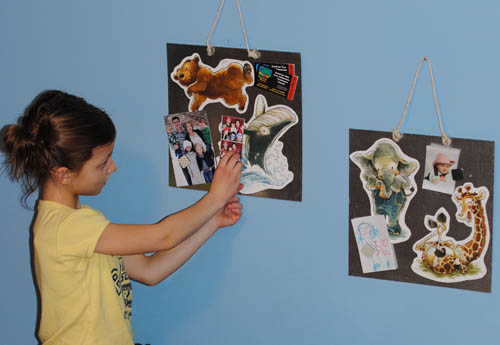 My kids love their new magnet boards! You can get your own copy of See Ya Later Alligator on sale now (regularly $7.99) at www.getawaytoday.com. If you're anything like my family, you'll want to get at least a couple of copies - one for this project and and one to read together. And if you want to get some fun animal photos of your kids to hang on your magnet boards, check out our San Diego vacation packages and discount tickets to the World-Famous San Diego Zoo and San Diego Zoo's Safari Park. See Ya Later!