At Get Away Today we LOVE kids! One of the most important things a parent or grandparent can give their child is a love for reading. Children who are comfortable reading excel academically, have better communication skills and logical thinking skills, have enhanced concentration and discipline, and transition more smoothly into new places and experiences compared to children who do not read on a regular basis. They are prepared to handle social situations in a healthy way. Reading opens doors to new worlds. It inspires, motivates and entertains! Those are just some of the reasons that inspired Get Away Today Founder, Chuck Smith, to write one of our favorite books, "See Ya Later Alligator!"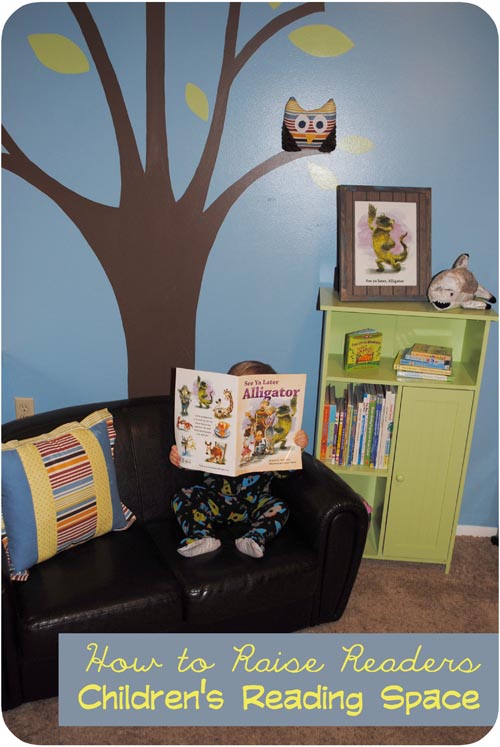 One easy way to encourage children to love reading at an early age is to create a Children's Reading Space. This space should be comfortable and child-friendly. Make as many books available to your child at their own level as possible. Kids like to hold books, turn the pages, and look at pictures and words.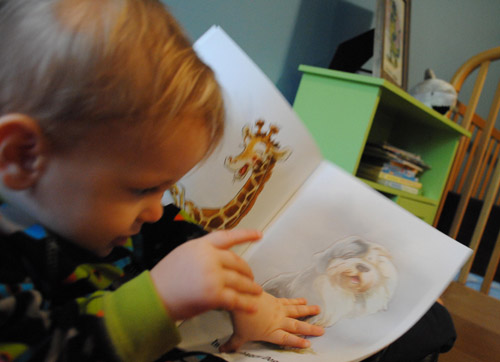 It is easy to decorate a Children's Reading Space. Choose things that your children love. We bought some small furniture that was just their size, so they felt like it was their space. We painted a giant tree on the wall because they love being outside. My kids have always enjoyed the illustrations from the book See Ya Later Alligator. We took out a page from the book and framed it to display on the bookcase. It was easy and they love it.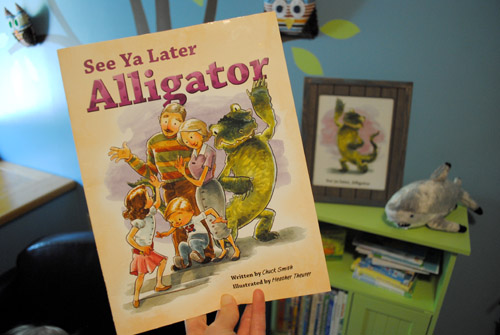 Creating a space in your home that is dedicated to books and reading is a great way to encourage children to read and to start them on the path to lifelong learning.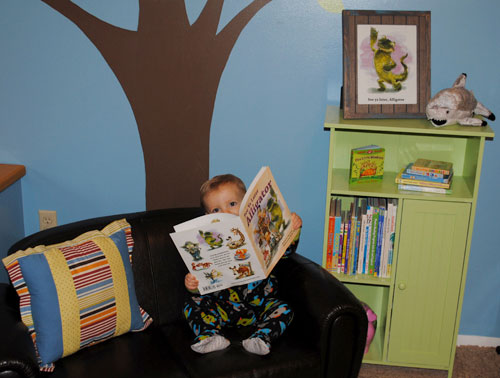 Nothing is more important, however, than the time you spend with your children, on your lap, reading to them. Be sure to take time to explore all of their favorite stories with them. Point out pictures, ask questions, and show them by example that reading is fun! My kids even love to act like the animals in "See Ya Later" as we're reading. It's special time together that we'll treasure forever.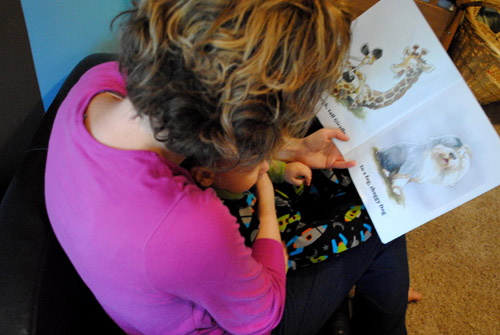 If See Ya Later Alligator isn't already part of your library, you can get your own copy on sale now (regularly $7.99) at www.getawaytoday.com. Be sure to grab a couple - one for artwork to frame and and one to read together. See Ya Later!
Check out these other great articles:
See Ya Later Alligator Magnet Boards
See Ya Later Alligator Makes Holiday Wishes Come True
DIY Safari Park Inspired Animal Tails
Top 10 Things to do in San Diego