UPDATED MARCH 2019 Warm weather and Star Wars Weekends are on the horizon. Slice through the heat and get your family excited for your upcoming trip to Disney's Hollywood Studios with these Star Wars Ice Pop Lightsabers! They are also perfect for celebrating the May 31, 2019 opening of Star Wars Land Disneyland! The felt mitt keeps little hands from freezing and transforms a simple treat into a magical Jedi weapon. Spark imagination and keep mouths happy this summer with this easy tutorial.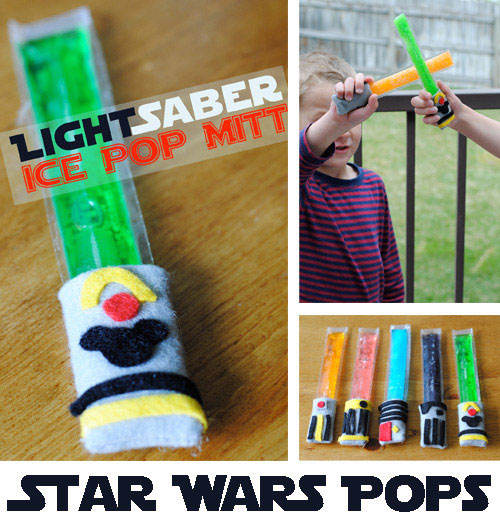 You will need:
Felt (in a variety of colors)
Scissors
Sewing Supplies
Hot Glue
Frozen Ice Pops

To start, cut the grey felt into 3 x 2 1/2 inch pieces. This forms the mitt.




Sew the sides and bottom together using a 1/4 inch seam.




Turn the felt tube inside out so the seams are hidden.




You can decorate the lightsabers however you desire! According to Star Wars legend, each lightsaber is as unique as the one who built it. You can even let your kids help with the design process. Cut the felt and arrange it on the mitt.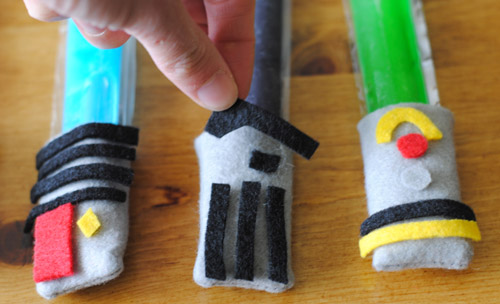 I used this Star Wars Lightsaber image to inspire mine. When you are happy with the results, hot glue the felt pieces onto the ice pop mitt.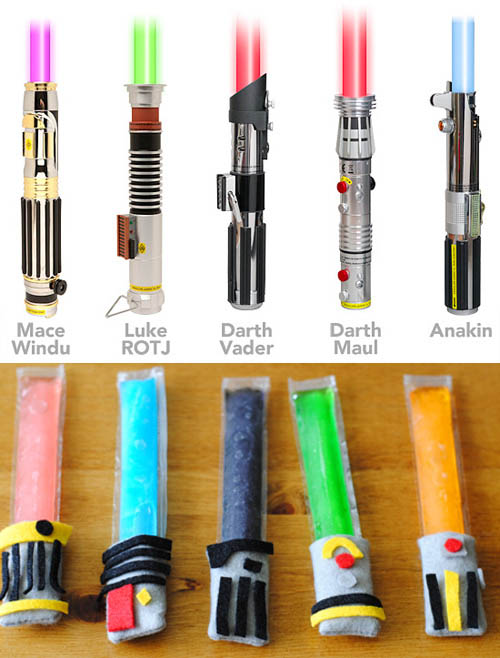 We hope these bring some Star Wars Weekends to your house this summer. Be sure to visit Disney's Hollywood Studios at the Walt Disney World Resort during the official Star Wars Weekends from May 16 - June 15, 2014. Meet your favorite Star Wars celebrities and join in all sorts of Star Wars fun. Let our vacation Jedis help you plan your family's galactic getaway!

Check out these other great articles:

Star Wars Weekends 2014 at Walt Disney World
Star Wars Weekend Tips for Families
Walt Disney World Resort: Best Eats for Cheap
Walt Disney World Tips for the First Time Visitor