UPDATED JANUARY 2020 Without fail, our #1 question our agents at Get Away Today are asked is when is the best time to go to
Disneyland
. We hear it on a daily basis, and today we want to break it down for you.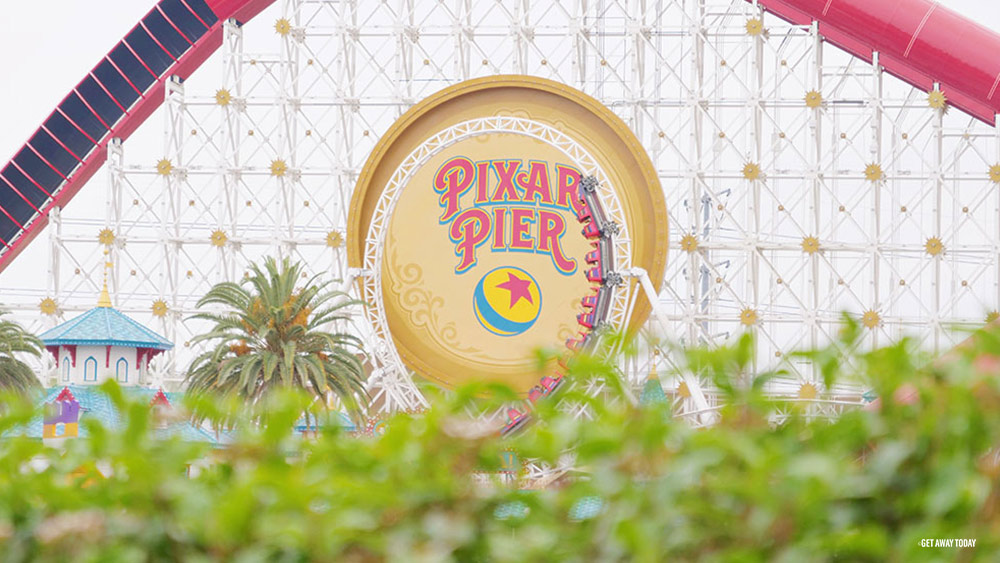 The best time to go to Disneyland depends on exactly what you are looking for. There are benefits to visiting the Disneyland Resort any time of the year. We've written articles about when to visit Disneyland in the past, but they've been pretty time sensitive. With limited time events like the Disneyland Diamond celebration, Get Your Ears On: A Mickey and Minnie Celebration or the opening of new lands like Star Wars: Galaxy's Edge and Avengers Campus, those articles became quickly outdated. So, with that said, this article is intended to be a much more general overview for the best time to go to Disneyland. Keep in mind that everything is subject to change, so be sure to follow our blog, Instagram and Facebook on a regular basis to keep up with what's current at Disneyland.
The Best Time to Go to Disneyland
The best time to go to Disneyland truly depends on what you want to get out of your Disneyland vacation. If you're looking for the fewest crowds, we can help you find that. If you're looking for the most open attractions and entertainment options, we can help you find that. If you're looking for the best time to go to Disneyland to celebrate Halloween Time or Holidays at the Disneyland Resort, we can absolutely help you find that. And finally, if you're looking to find the lowest prices, we can definitely help with that, too.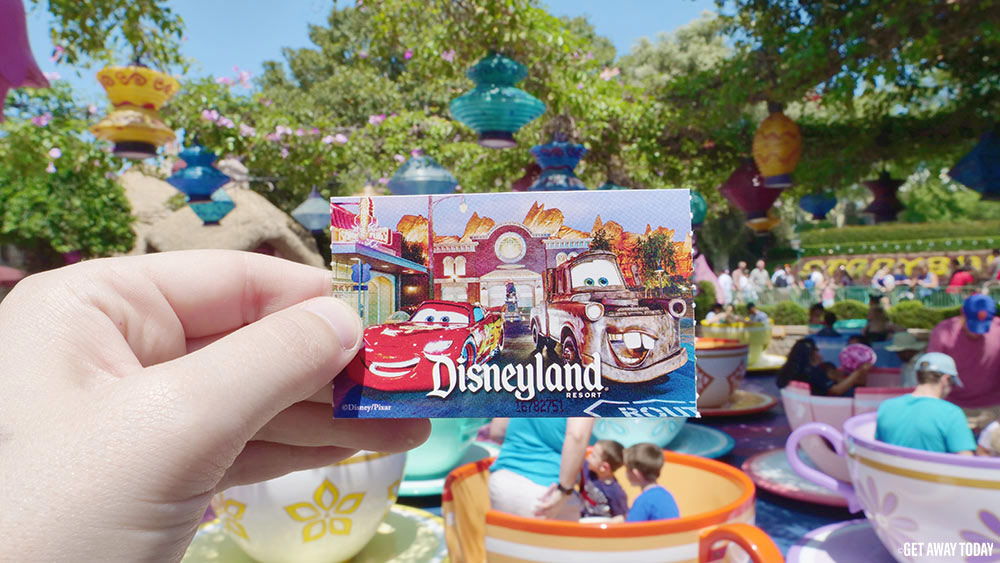 We recently updated our own Disneyland crowd calendar to help you see, at a glace, the best time to visit Disneyland in 2020. You can read also read our updated article entitled "Are Disney Crowd Calendars Accurate?" for more information about the best time to go to Disneyland.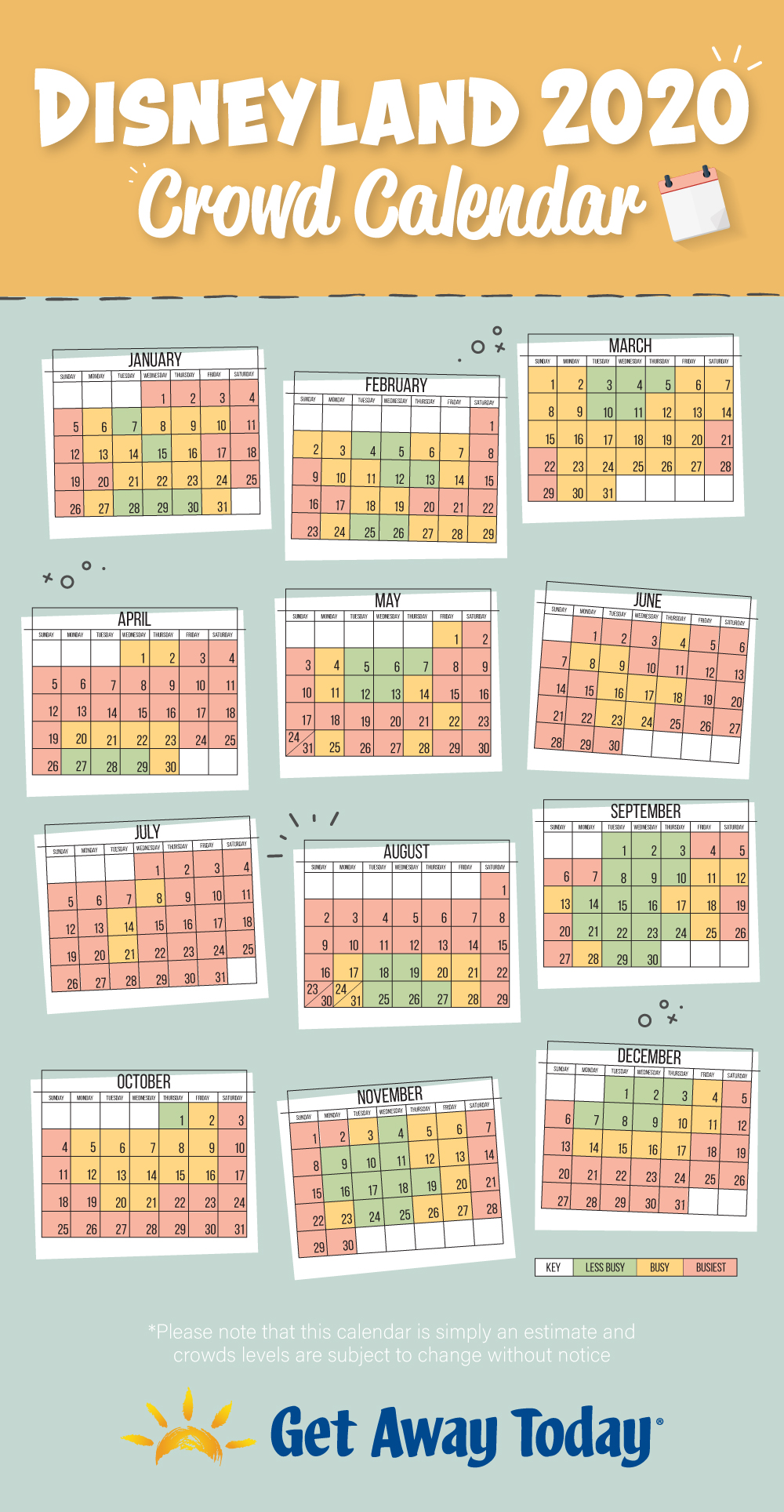 Best Time to Go to Disneyland: Fewest Crowds at Disneyland
If you're looking for the fewest crowds, the best time to go to Disneyland is any time that the kids are in school. That's generally January, February, March, May, September and early November, as long as you avoid holidays and holiday weekends. Keep in mind that there are some larger conventions and groups that travel certain weeks in January and February. Because of that, we always recommend that you check the Anaheim Convention Center's website to make sure that you don't happen to unintentionally plan your Disneyland vacation over a busy weekend! And speaking of weekends, if you can avoid weekends, weekdays generally have fewer locals, which translates into fewer crowds.
Another thing to note about traveling during these non-peak travel times is that the parks generally have shorter park hours, fewer atmosphere entertainment options, and one or more larger attractions down for refurbishment. But, because there are fewer crowds, you generally don't need as much time in the parks to experience everything. Disneyland is also very careful about keeping their refurbishments as minimal as possible. Rarely will there be more than one major attraction down in each park at any given time. However, as always, we recommend checking Disneyland's official calendar before traveling if there is something that you really want to experience. The calendar may not come out 30-45 days prior to travel, so if you think you need to make a last minute changes, we recommend taking advantage of the Peace of Mind plan.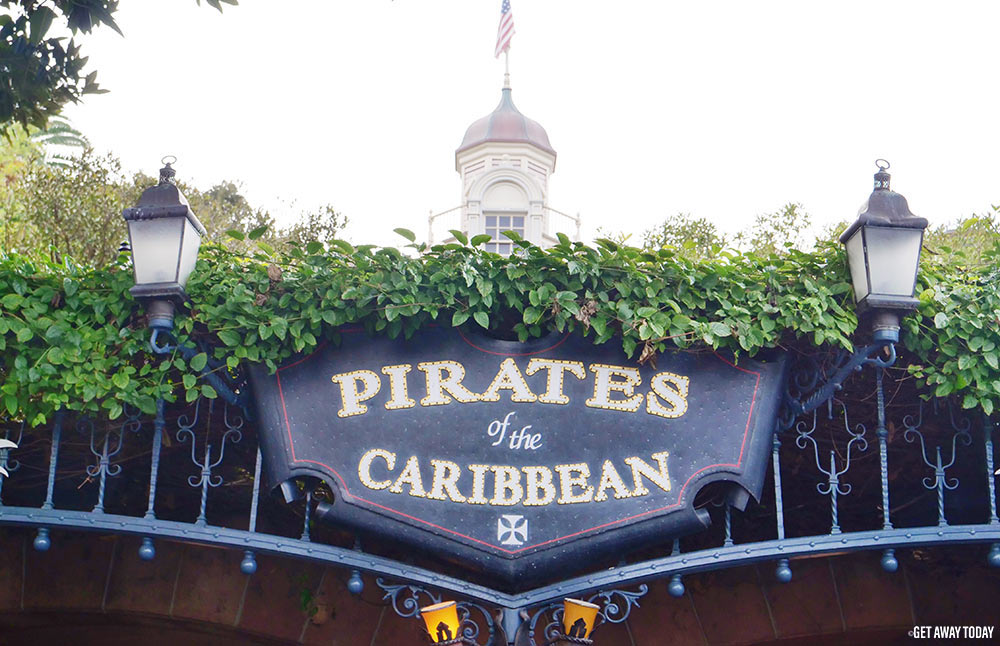 And here is what might be one of the best tips for avoiding crowds at Disneyland-- go when it rains! Annual passholders can usually be found in the parks any day of the week. Because a visit to Disneyland is commonplace for a local, annual passholder, they will often opt to cancel a visit to Disneyland if it rains. As a result, there will be fewer people at the parks when it rains. For someone who is visiting Disney from far away and planning a special trip, rain isn't going to stop them! So don't worry if Disneyland weather doesn't look ideal. There is still so much you can do at Disneyland Park and Disney California Adventure Park regardless of the rain. In fact, we have a whole blog post called "How to Do Disneyland in the Rain" that is full of advice.
Best Time to Go to Disneyland: Most Open Attractions, Entertainment and Longer Hours at Disneyland
If you're looking for travel times with all of the fun and excitement possible, the best days to go to Disneyland will be during the major school breaks. You will most likely find those dates in April, June, July, August, October and December. Also, if you're looking for the full spectrum of entertainment including fireworks, nighttime shows, extra parades and atmosphere entertainment, weekends are your friend. Occasionally, there will be extra shows and fireworks on weeknights during busier travel times, but it's not guaranteed. More rides are open during this time of year because Disneyland knows that the parks will be busier.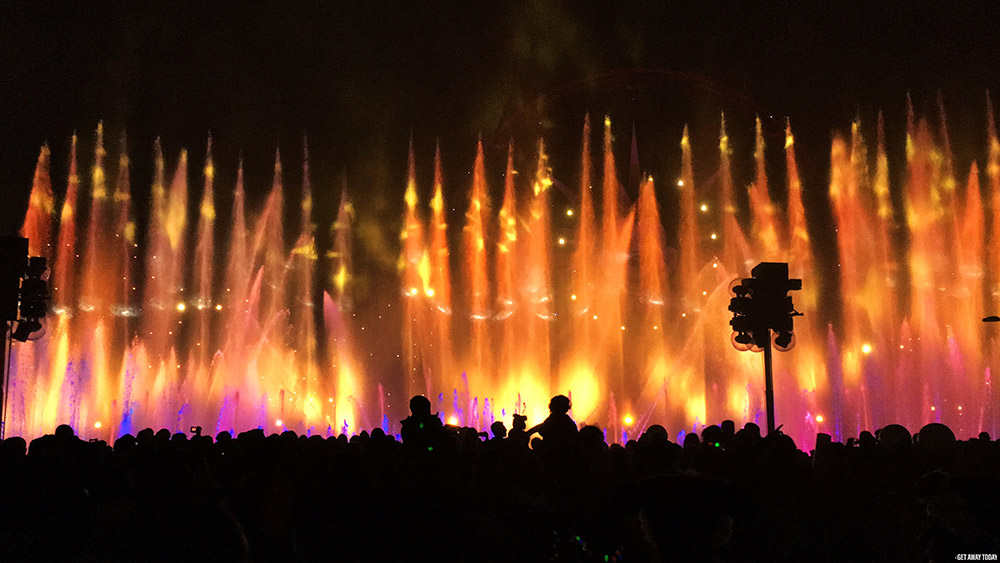 With more crowds come longer park hours. This means earlier mornings and later nights when it comes to regular hours of operations for the parks. If you can maximize these, it's a great way to get the best of both worlds. If you can get to the parks 30 minutes before they open and take advantage of Magic Morning early entry, you'll get a great start on your day before the crowds really begin. When you purchase 3-day and longer Disneyland tickets from Get Away Today, you get one Magic Morning included. If you stay at one of the three Disneyland Resort hotels, you can take advantage of Extra Magic Hour, which is exclusive early admission to Disney California Adventure that you can't get in any other way! Typically Extra Magic Hour is available on the days opposite Magic Morning. If those early mornings are a bit exhausting, you can take a break mid-day when things get a little busier and know you packed in a lot of fun already. Head back into the parks later at night since crowds thin as the night goes on. The first parade or show of the night is normally a great time to ride attractions, and if you can catch the second showing, you'll most likely have fewer crowds as well.

Best Time to Go to Disneyland: Halloween Time at Disneyland
Halloween Time is definitely one of the most popular times to visit Disneyland. It is the epitome of charming! The fall festivities include the Pumpkin Festival on Main Street U.S.A., cheery autumn décor, Disney characters in their costumes, seasonal Halloween overlays on select attractions, seasonal treats and more. Halloween Time officially begins in mid-September and continues through October 31. If you're looking to beat crowds, September is a great time to experience Halloween Time. But, if you want cooler weather and to take advantage of the kids being out of school for fall break, October is a great choice.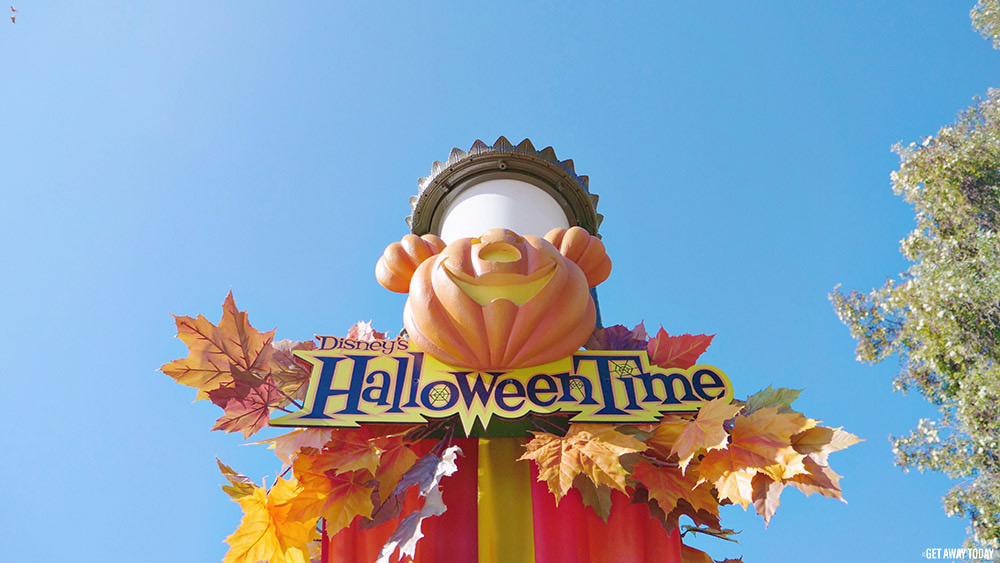 New as of 2019 is the Oogie Boogie BASH - A Disney Halloween Party in Disney California Adventure Park. This is a separately-ticketed event on select nights during Hallowene Time, but your ticket for this event includes access to the park three hours before the party begins. For example, if the Oogie Boogie Bash begins at 6pm one night during Halloween Time, your party ticket will get into Disney California Adventure Park as early as 3pm. On select nights, you can get into the park up to four hours early with a party ticket. Your party ticket will say exactly when you can get into the theme park. Disney California Adventure Park will be closing at 6pm (subject to change if party start time changes) to guests not attending the Oogie Boogie Bash. However, Disneyland Park will remain open to those who have a Park Hopper ticket. Additionally, Downtown Disney and the restaurants of the Disneyland Resort Hotels will also remain open later to accommodate guests who do not have a party ticket and may or may not have a Park Hopper ticket.
You don't need to attend the Oogie Boogie Bash to have an incredible Halloween Time vacation; in fact many families opt not to attend because of the additional cost. However, it's good to keep in mind what the party dates are so that you can plan your Disneyland itinerary accordingly.
Best Time to Go to Disneyland: Holidays at Disneyland
If you want to take advantage of the magic of Christmastime at Disneyland, there are a few things you'll want to know. Historically, the official holiday season begins in mid-November and continues through the first week in January of the next year. The holidays transform the entire resort with the trappings and trimmings of the season. Ginormous Christmas trees, holiday overlays, special holiday entertainment, seasonal treats and so much more can be found during the holidays at Disneyland.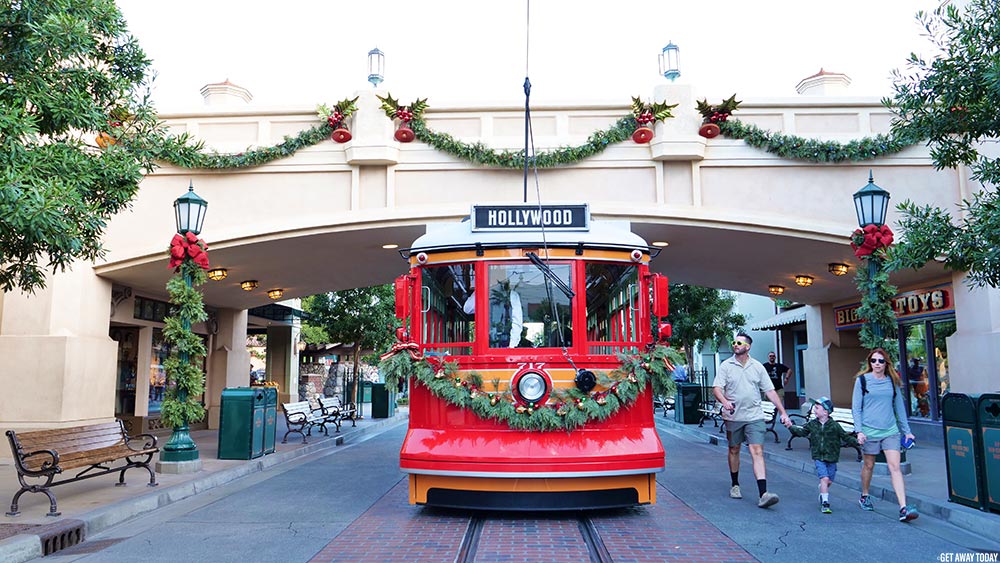 If you want to experience the Holidays at the Disneyland Resort without the crowds, the best time to go to Disneyland is either mid-November right after the holidays officially kick-off OR the week after Thanksgiving into the first week of December. Other than that, you're looking at holiday crowds as kids get their school breaks. In fact, it's worth noting that the week beginning Christmas Day through New Year's Day routinely reaches maximum crowd levels. But again, because of the crowd levels, you're looking at longer park hours, open attractions, multiple showings of major entertainment options, plus extra atmosphere entertainment.

Best Time to Go to Disneyland: Lowest Prices at Disneyland
For the bargain hunter, the best time to go to Disneyland is any time during non-peak travel season. You'll normally get hotels near Disneyland offering their best deals like extra night free specials, plus Get Away Today will reduce their discounted Disneyland tickets even further. One other major factor in getting the lowest price for your Disneyland vacation is booking in advance. Not surprising, but the best specials sell out first. If you want, you can use our Layaway Plan and lock-in the lowest possible price for just $175 down. Final payment is due five days before travel, which gives you as much flexibility as you need. And along the lines of flexibility, we recommend our Peace of Mind Plan which also allows you to make as many changes as you need to without paying any change fees.
Best Time to Go to Disneyland: Month by Month Event Guide
January
Holidays at Disneyland wrap up in the first week or two of January
New Year's Eve fireworks (Disneyland weather permitting)
Lunar New Year often kicks off January 17, 2020
Star Wars: Galaxy's Edge opens the all-new Rise of the Resistance ride January 17, 2020
February
Lunar New Year is in full swing until February 9, 2020
Valentine's overlays hit the park
Disneyland After Dark Sweethearts' Nite is February 12 and 13, 2020
President's Day is the third Monday of February
Disney Food and Wine Festival begins February 28, 2020
Disneyland Park debuts "Magic Happens" parade February 28, 2020
March
Disney Food and Wine Festival continues all month long
Some schools have Spring Break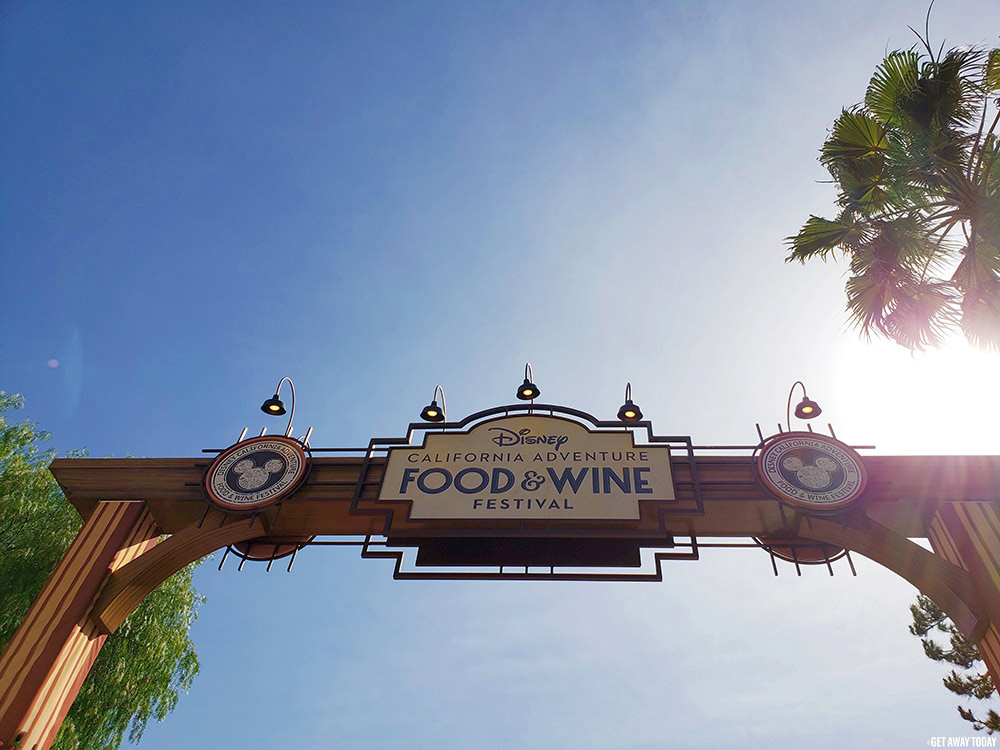 April
Many schools have Spring Break during April
Disney Food and Wine Festival typically wraps up April 21
Egg-Stravaganza in Disneyland Park (limited date Easter Egg Hunt)
May
Summer hours typically begin in May
Grad Nites on select dates throughout May
Last Monday of the month is Memorial Day
Avengers Campus (Phase 1) at Disney California Adventure Park opens sometime in summer 2020

June
Grad Nites continue into June
Fireworks shows typically begin in June to kick off summer (Disneyland weather permitting)
July
Fourth of July is celebrated
Disneyland's birthday (July 17, 1955 is when Disneyland Park opened) is unofficially recognized in July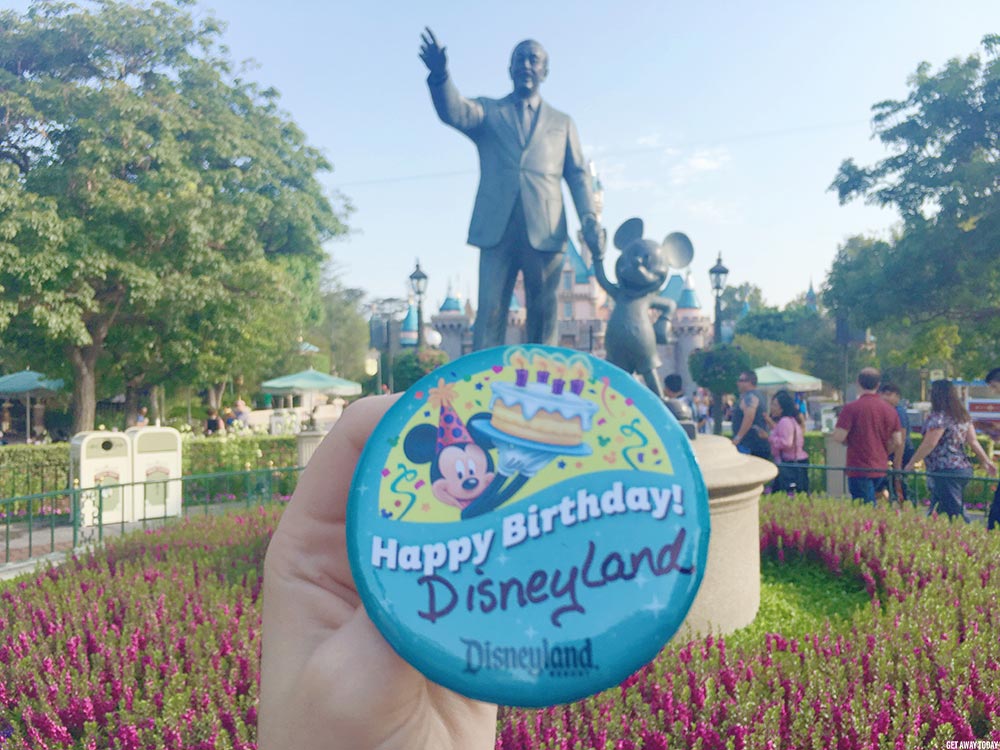 August
The big Disney fan convention, the D23 Expo is held every other year in Disneyland. You can check D23.com directly to see if it will effect your trip, but it is typically held on odd numbered years.
September
Labor Day is the first Monday of September
Halloween Time typically begins mid-month
Oogie Boogie Bash begins mid-month and is hosted on select nights in Disney California Adventure Park (replacing Mickey's Halloween Party as of 2019)
October
Oogie Boogie Bash continues in Disney California Adventure Park (replaced Mickey's Halloween party)
Halloween Time continues until October 31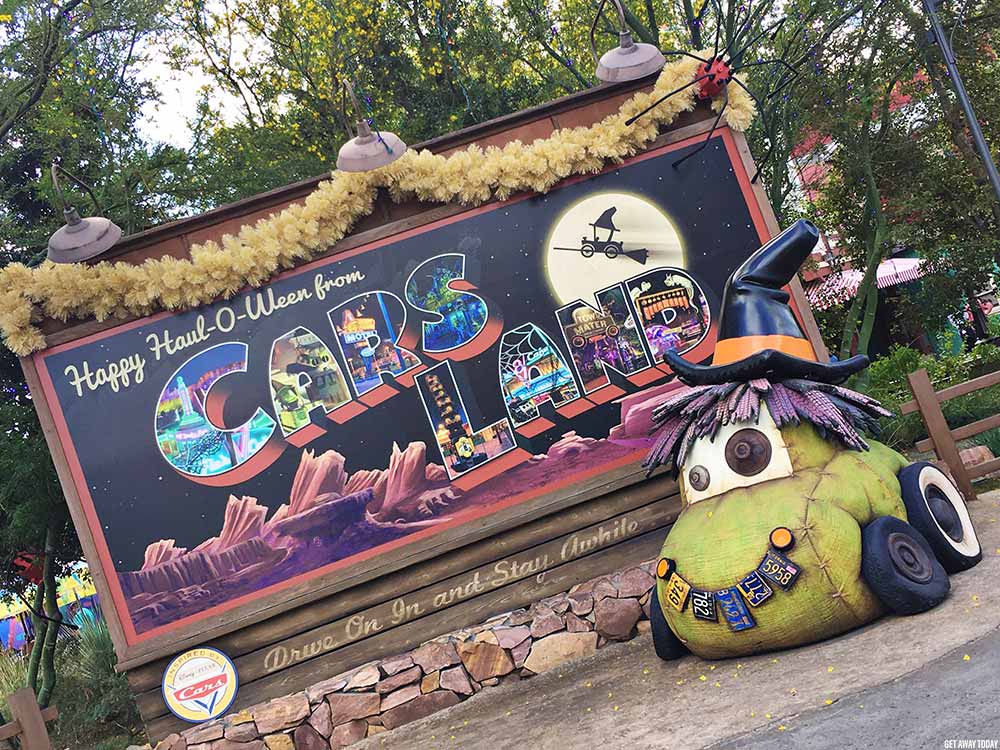 November
Holidays at Disneyland begin mid-month
Thanksgiving is the fourth Thursday of the month
December
Holidays at Disneyland are still in full swing, and will continue until at least New Year's Day
Christmas Day is December 25 and New Year's Eve is December 31. Both are historically incredibly popular and can hit capacity.
Use the Disneyland App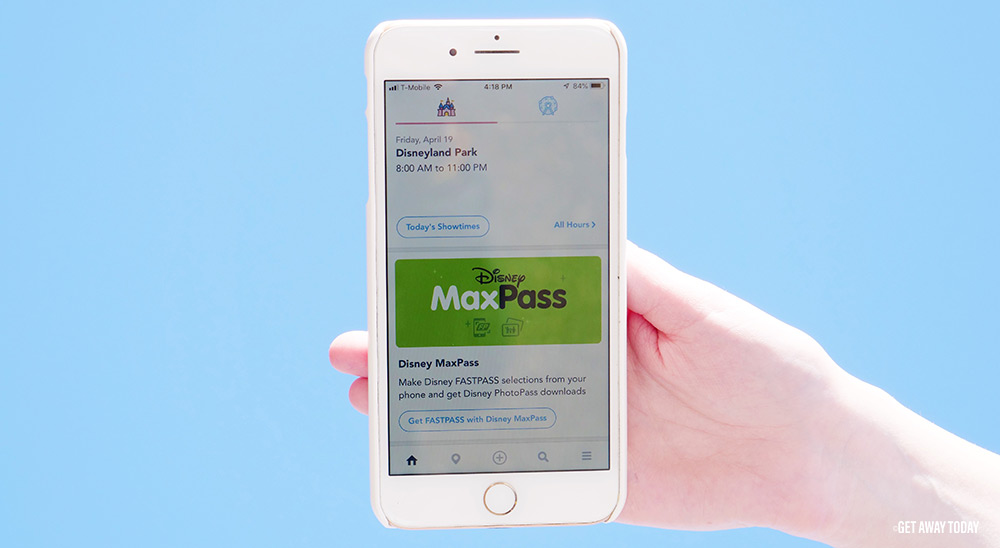 No matter when you decide is the best time to visit Disneyland, make sure you download the official Disneyland App. It will keep you posted on all the events, ride closures and more while you are in the Resort. The Disneyland App can help you locate Characters throughout the parks and it is your access to MaxPass, which allows you to electronically request FastPass. While FastPass is a free service, MaxPass is an additional cost per person that makes FastPass even easier to use, and has other perks like unlimited PhotoPass downloads for the day. With the Disneyland App keeping you up to date on all the current happenings at Disneyland, you will make the most of your trip no matter when you go.
When is the best time to go to Disneyland?
We hope this helped you narrow down the best time to go to Disneyland for your family! One thing we like to say regularly is that the best time to go to Disneyland is when you CAN go to Disneyland. As you can see, Disneyland is magical year round and there are so many ways to have a wonderful experience regardless of when you can make the trip.
All of our Disneyland packages and Disneyland tickets can be booked online, or you can call our agents for personalized assistance at 855-GET-AWAY. Our agents visit Disneyland regularly and can help you with hotels near Disneyland based on personal experience. They can also give you their tips and tricks for the best time to go to Disneyland. We can't wait to help you book your Disneyland vacation.

Check out these other great articles: