If you're wondering when to go to Disneyland in 2019, look no further. We tell you when you'll save the most and go through all of the special events one by one. Find the perfect time for your 2019 Disneyland vacation.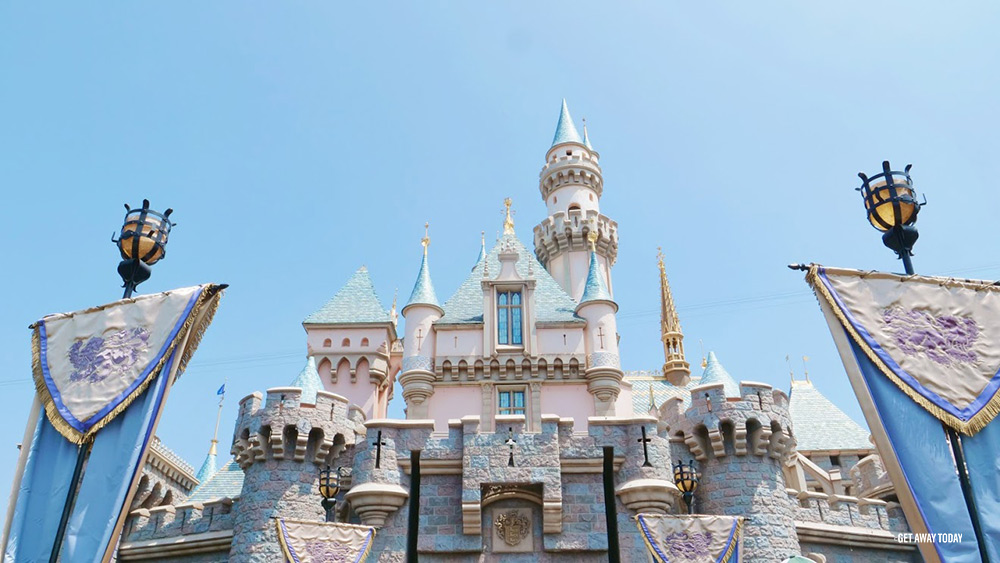 By far, the question our team gets asked the most is "When should I go to Disneyland?" The answers vary depending on what exactly it is that you're looking for. Are you looking for when you can save the most money? Are you looking for the lowest crowds? Do you want to be there for Star Wars: Galaxy's Edge? Halloween Time? The Holidays? There is so much to consider.
We've put together a video all about when to go to Disneyland in 2019 that takes all of these into account. Find out when the best time to go to Disneyland is for you!
When to Go to Disneyland in 2019
Now that you've seen our video, when do YOU want to go to Disneyland next year? We've put together a recap for you to easily reference. The recap will also be regularly updated as exact dates for celebrations and Star Wars: Galaxy's Edge are released. Be sure to bookmark this article and check back regularly.
When to go to Disneyland in 2019: Savings
If you're looking for when to save the absolute most money in 2019, you'll want to visit in the Spring. By traveling January 7 - May 23, 2019 (excluding blockout dates of April 14 - 22, 2019), you'll save the very most. In fact, depending on your ticket type, you'll save up to $86 per person off annual park pricing!
In addition to saving the most on your park tickets, you can also save on your hotel. You can save up to 25% at the Hotels of the Disneyland Resort on select dates. We also have Extra Night Free Specials at a variety of our Anaheim area hotels.
Bottom line, if you're looking to save the very most money, you'll want to visit in the Spring.
When to go to Disneyland: Spring
There are so many fun new and returning events taking place at Disneyland this spring. New this year is Get Your Ears On: A Mickey and Minnie Celebration. The overall celebration begins in January 2019 with Mickey's Mix Magic beginning on January 18th and Mickey's Soundsational Parade kicking off on January 25th.
Photo Courtesy of Disney Parks Blog
Valentine's Month is another all new event that celebrates the love of Mickey and Minnie. You can expect specialty food and beverage items, photo opportunities and an interactive scavenger hunt.
The Lunar New Year Festival will be back in Disney California Adventure Park in 2019 from January 25th to February 17th. 2019 is the Year of the Pig and it promises to be a good one. Special food and merchandise items and entertainment will be available. Mulan leads a Lunar New Year Procession, and you may just find Mushu around as well.
March 1st through April 23rd brings the return of the Disney California Adventure Park Food and Wine Festival. This year will be the festival's biggest year yet with six full weeks of taste testing fun. You'll find marketplace kiosks, celebrity chef demonstrations and interactive cooking classes as well. Some of the events require advance registration.
When to go to Disneyland in 2019: Summer
This is the news you're looking for. Star Wars: Galaxy's Edge will officially open in Disneyland in summer 2019. Although no date has been announced yet, we KNOW it's summer. We will update this article as soon as it is it announced. We will also blast it on our social media channels. Make sure you're following us on Facebook and Instagram, because the announcement could come any day!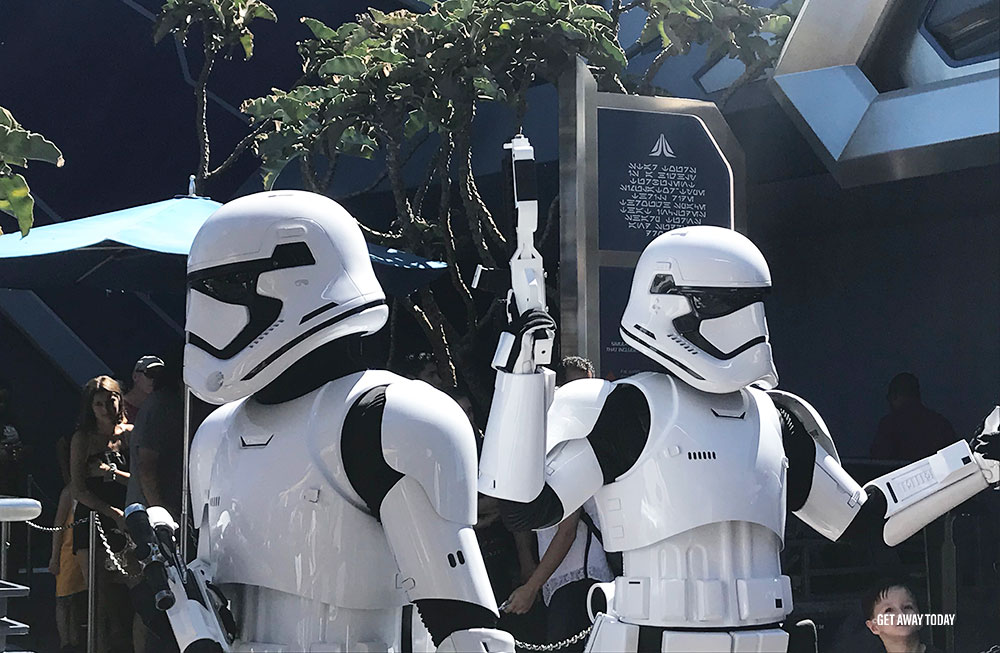 We also know the names of the two major attractions: Millennium Falcon: Smugglers Run and "Star Wars": Rise of the Resistance. They will be two of the most immersive attractions in one of the most immersive lands ever created.
This summer is shaping up to be out of this world at Disneyland. We recommend booking your 2019 Disneyland vacation as soon as possible.
When to go to Disneyland in 2019: Fall
Fall brings one of the most festive times of year at Disneyland with Halloween Time at the Disneyland Resort. Halloween Time typicall kicks off in mid-September and continues through Halloween night. You'll find Halloween attractions, treats and more.
Mickey's Halloween Party is a private ticketed event that is held on select nights. Party nights normally begin late September and continue through Halloween. Both Halloween Time and Mickey's Halloween Party dates are normally announced in June or July. We will update exact dates here as soon as we have them.
When to go to Disneyland in 2019: Winter
If there is a most magical time of all to visit Disneyland, winter may just be it. Holidays at the Disneyland Resort begin around the second week in November and continue through the first week in January. Seasonal surprises are around every corner with the most incredible holiday decor. All of the sights, sounds and smells of the holidays can be found. Haunted Mansion Holiday, "it's a small world" Holiday and more will delight your family.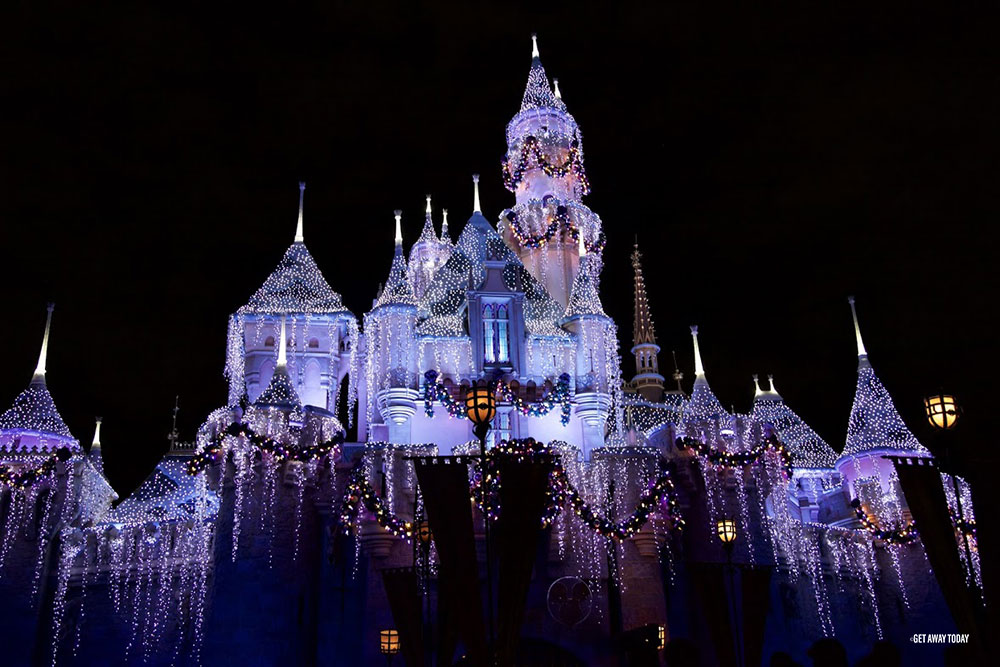 Exact holiday dates for 2019 have not yet been announced. We will update this post as soon as we get them.
When to go to Disneyland in 2019: Wrap-up
As you can see, next year is going to be an incredible year at the Disneyland Resort. There are more celebrations and the most immersive land to ever open will be debuting. As we mentioned in the video, the best time to go to Disneyland is when you can go. We hope that this guide helped you narrow down a time that will work best for your family.
No matter when you choose to visit Disneyland, we are here to help. We will make sure you save the most money and have the most magical experience. You can book your 2019 Disneyland vacation online, or you can call any of our reservation agents at 855-GET-AWAY.