UPDATED JANUARY 2019 Vacations are the perfect way to spend time with the ones you love, have new experiences together and create memories that will last a lifetime. We believe that every family deserves to take at least one vacation a year, but we understand that it's something you have to save for. We do all that we can to make vacations as affordable as possible by negotiating the lowest rates on hotels and attractions and throwing in free gifts like printable coupons to use on your vacation. We've put together our top 7 things that you can do to ensure a vacation is in your family's budget this year: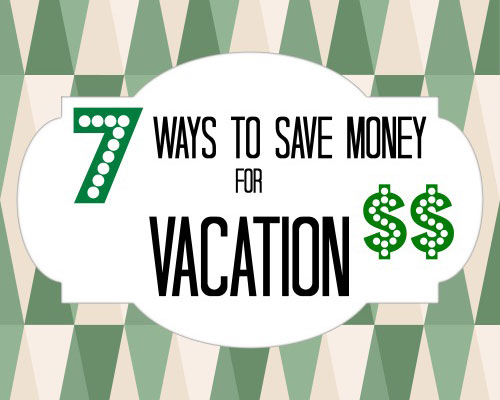 When you're doing your family budget, set aside a certain amount specifically for travel. This can be as much or as little as you can afford. Set this money aside in a separate account and don't touch it until you're ready to book your vacation. Another idea is to use our layaway plan, which allows you to put $175 down and make as many payments as you'd like up to five days before your travel date. It makes it even less tempting to use these funds for other things, plus you get the benefit of booking early and getting the best specials.


Watch your everyday spending. That soda from the machine or lunch out may seem small, but it all adds up. If you put your everyday extra spending aside as well, that can make some really great spending money on vacation. We've compiled some creative ways to keep your everyday spending down - click here for the full list!


Don't pay full price for anything. Of course our packages are already discounted, but you can get almost anything else on sale too! Using coupons or couponing sites are a great way to go to find out how and where to get the best deals on everything from school clothes to grocery shopping. A couple of our favorite deal sites are Pinching Your Pennies and Freebies2Deals.


Make sure that you really need or want whatever you are buying MORE than you want a vacation. If you keep that in mind, saving for a vacation becomes a lot easier.


Use a credit card that gets points that you can use for travel. Many cards allow you to earn points for airfare (normally the most costly component of a vacation) with purchases and come with a bonus for signing up. Put everything you can on the card so you'll earn more miles. Just be sure to pay it off each month so you don't have to pay interest.Click here for my review on some of the best credit cards for travel points.


Shop for the best value when booking your vacation. Get Away Today is always working in special bonuses like free breakfast and free parking so you don't get surprises when you check-in. Make sure you're comparing apples to apples - and think of Get Away Today as a candied apple - just a little sweeter!


Get your kids in on the action! Let them save their own money beforehand to use while on vacation. Or, even let them do odd jobs for neighbors to earn some cash. To make it more fun, consider making a vacation themed savings bank/jar so they will get excited each time they make a deposit. Click here for a fun DIY Disney Savings Jar Tutorial.
We have tons of tips to help you save while you're on vacation as well! Read some of our "on vacation" money saving tips on our blog. We'd love to hear how you save your vacation money - leave a comment below!

Check out these other great blog articles:
How to Eat on the Cheap for Your Disneyland Vacation
Disneyland Vacation: Souvenir Savings and Surprises
Top Travel Apps for Your Disneyland Vacation