Traveling with little ones is always an adventure, but there's no reason why it can't be an organized adventure. One of the hardest things for me about traveling with little ones has been keeping everything that my kids need together. So, I came up with a system and now I package my kids' outfits for each day before the trip. And the best part is, my system only requires a Sharpie pen and some gallon size Ziploc bags!

Planning ahead makes a huge difference. The first thing to do is get your Ziploc bags. You'll need one for each day of your trip. Then, use your Sharpie to write each day of your vacation on the Ziploc bags.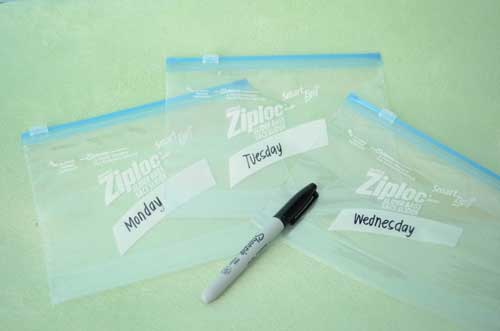 Then lay out an outfit for each of the days, fold them and place them in the appropriate bag. Each Ziploc bag should include the outfit, hair accessories (if you have girls), and underwear. You can also put shoes in the bag if you're bringing multiple pairs.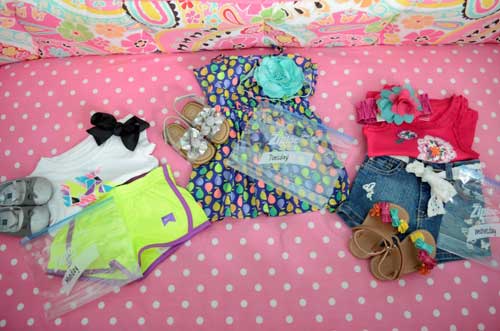 Then, when you arrive to your hotel, just pull them out, place them in the drawers, and voilà. The mornings will go a lot smoother by having an outfit all ready for each day and getting the family ready and out the door will never be easier. As an added bonus, husbands can easily help get the kids ready too! Then, at the end of the day, you can put the dirty clothes back in the bag to do laundry when you get home and you'll know you have everything when you leave.




At Get Away Today, we do our best to make vacations as affordable and easy as possible - no matter where your travels take you! Enjoy this fun tip as you prepare for your next vacation with Get Away Today.

Check out these other great blog articles:

How to Make Disney Princess Crowns
Disneyland Vacation Countdown Craft