If you are looking for something to buy for your family that has everything already, then you have come to the right spot! Why not give the gift of a vacation this year? Here are three good reasons why a vacation is the perfect Christmas gift!

1. You can never have too many vacation memories together as a family. It is not just another toy or another tool to put in the garage. A vacation doesn't clutter up the house or end up broken a few weeks later. Vacation memories last a lifetime and never get old or outdated.

2. One size fits all. You don't have to know everyone's shoe size or waist size to know that a vacation is the perfect fit!

3. It is exciting! There is just something special about knowing you are about to go somewhere new and experience something different. You get to anticipate the journey, live the experience, and enjoy the memories.

Just ask Santa - travel is at the top of almost everyone's Christmas list. Once you have decided to give a vacation on Christmas morning, it is fun to have creative ideas on presenting the trip to your family. Whether you are a grandparent buying a vacation for your kids and grandkids, or a parent planning for your own family, this Vacation Snow Globe will add that extra magic sparkle to your Christmas morning surprise!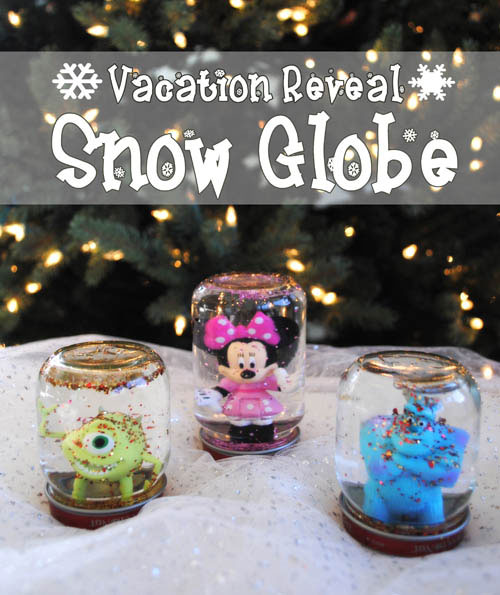 Children love things that sparkle and shine. This vacation snow globe can be customized to reveal any vacation destination. This tutorial shows a Disney Vacation reveal.

You will need:
Small jars with large openings (baby food jars work great)
Distilled water
Glycerine
Glitter
Gorilla Glue
Small figurines that represent your vacation destination

To start, wash and prepare your jars. Use a sharp object to scratch the inside of the lid. This will help the glue stick to the lid.




Next, scratch the bottom of your figurine and cover it with glue. Attach it to the lid and hold it firmly in place while the glue sets.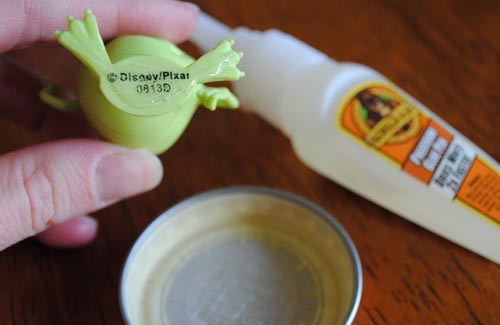 Make sure your object is centered, so it will fit inside the jar.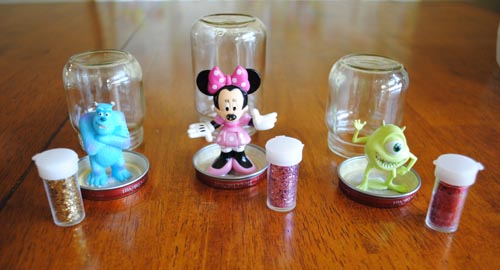 Once your glue is completely dry, pour distilled water into the jar and add about a teaspoon of glycerine. Stir it. The glycerine adds buoyancy and will give the glitter more "float time." I found the glycerine in the pharmacy at my local grocery store. Pour in the glitter. I found that it is okay to be generous with the amount of glitter you use.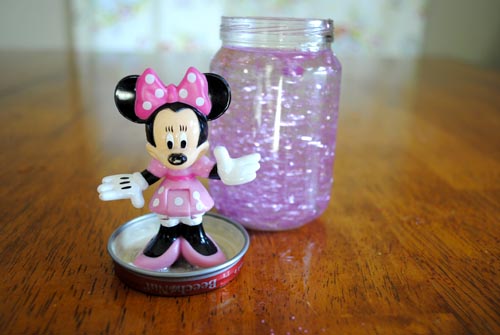 If you are giving the snow globes to kids, you might want to add a small layer of glue to the rim of your lid before you screw it on to keep it from leaking. It will also keep them from opening it up.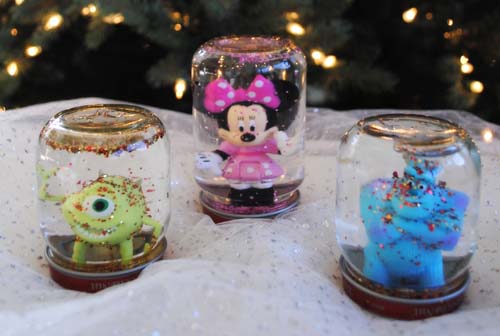 You can decorate the outside of the snow globe in countless ways! Add a sticker on the top that announces your vacation dates and destination. Tie a cute ribbon around the rim or add a bow to the top. We made pom poms out of yarn to make the top a little bit fancy. Pom Poms are very easy to make.
Wrap the yard loosely around two fingers about 20 times. The more you wrap, the more poofy your finished pom pom will be.




Tuck a string through the hole and tie it around the wrapped yarn.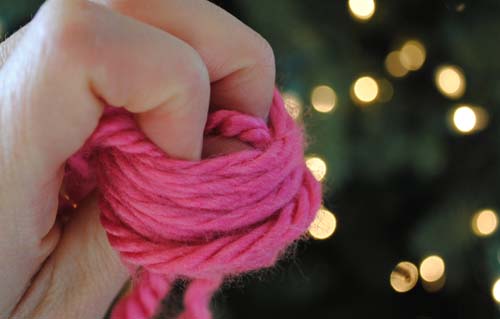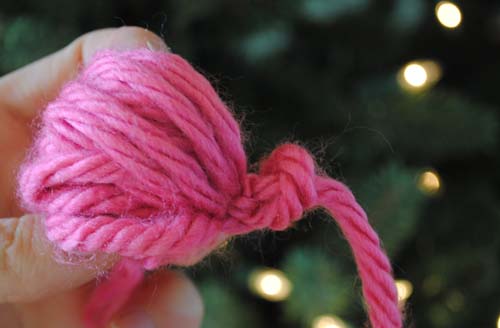 Cut the yarn in half.




Trim and fluff!




If you are ready to travel the globe with your family, consider making these vacation snow globes to announce your next adventure! They are sure to make Christmas morning magical.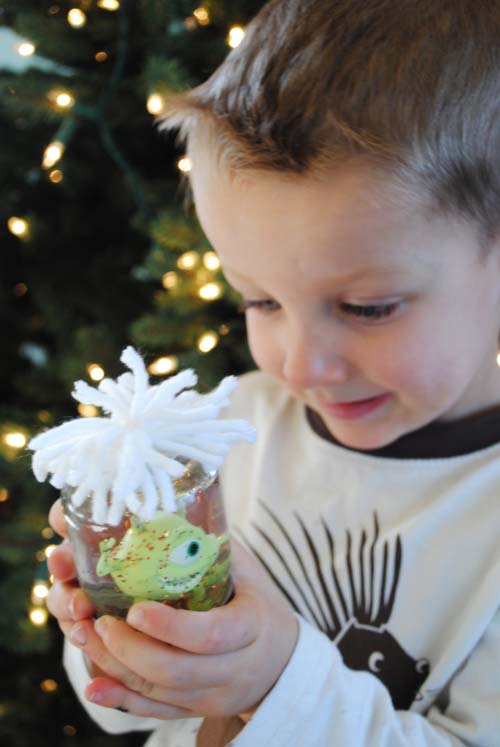 Your kids will love their snow globes and you'll love our vacation package prices! Take advantage of our free night hotel specials and discount Disneyland tickets for the most savings. For an affordable and unforgettable holiday, give your family the gift of a Disneyland vacation! Book any of our Disneyland packages with Disneyland tickets online or call our Disney Vacation Experts at 855-GET-AWAY.


Check out these other great vacation gift ideas:

3 Simple Ways to Give a Vacation Surprise
Treasure Hunt Vacation Surprise Tutorial and Download
Disneyland Vacation Countdown Chain
Family Vacation T-Shirt Tutorial