Do you want to hear some good news? Vacations don't need to end when you get home! There are plenty of ways to keep the magic of your travel moments alive - even after your bags are unpacked.

One simple way to extend your vacation fun is to use a vacation memory jar. Keep a record of your favorite moments throughout the day as you are traveling. Once you get back to your hotel room each night, each person in your family can take turns writing down their favorite memories from the day. Store them in your memory jar and don't peek at them while you are out and about. When you get home, you can read the notes as a family. It is such a fun way to relive the highlights of your trip! Keep the jars in a safe place and you can revisit them time and time again.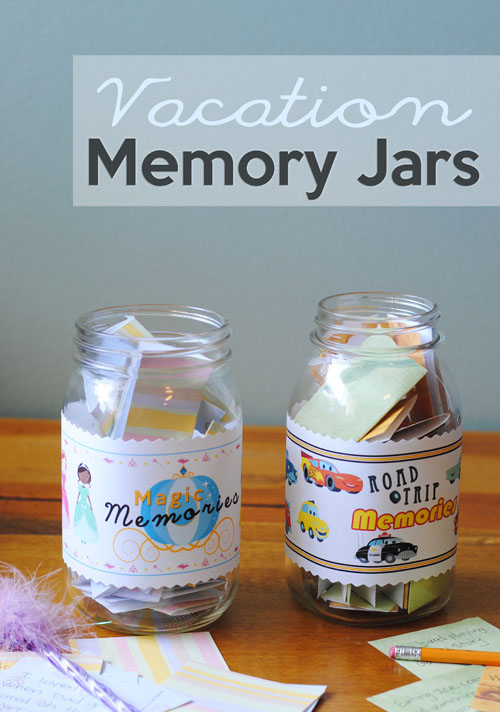 Want to make your own? All you need is one large canning jar, note paper, tape, and a jar wrapper (one sheet of legal sized paper is all you need). If you want to make it easy, just download one of our free designs here (or click on the image below). Or, you can create your own label. It's up to you. Our design looks like this: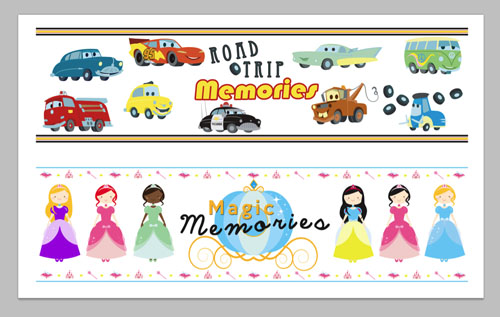 Cut the jar label and wrap it around the jar. I secured it in place with washi tape. The jars are 13 inches around, so if you want your label to go all the way around, you will need to print it out onto legal sized paper. It is 8 1/2 by 14 inches. Regular office paper works fine too, it just leaves a little gap in the back.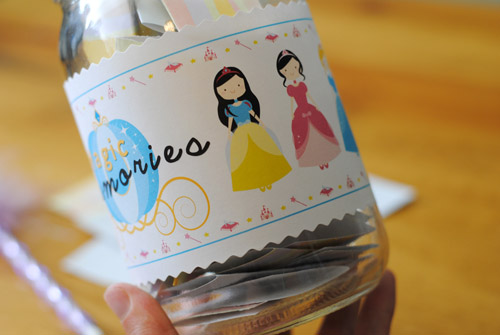 I cut a few pieces of 12 x 12 scrapbook paper into 3 inch squares to use for the memory notes.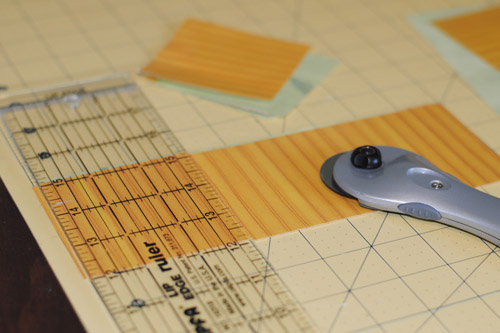 They are a perfect size for writing a quick, happy memory.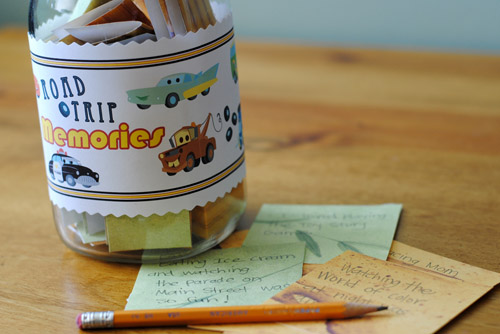 Your memory jar will hold treasured moments from your family vacation. They are the best souvenir. Coming home is so much easier when you have something to look forward to. I hope you enjoy reading your family's favorite vacation moments after your next vacation.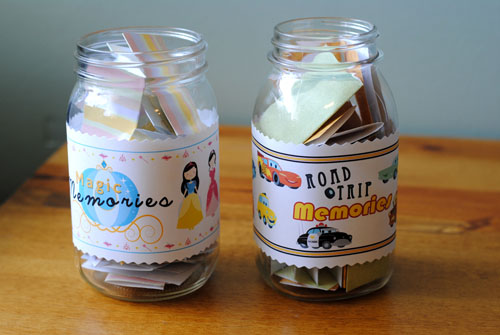 If you don't have your next Disneyland vacation planned yet, call our Disney experts at 855-GET-AWAY or book online. We love being a part of your vacation memories.


Check out these other great ways to make vacation magic at home:

Easiest Cars Land Activity Ever