Planning a vacation to
Universal's Volcano Bay
water theme park? Check out this fun candy poster vacation announcement and get ready to have an amazing time together at the park.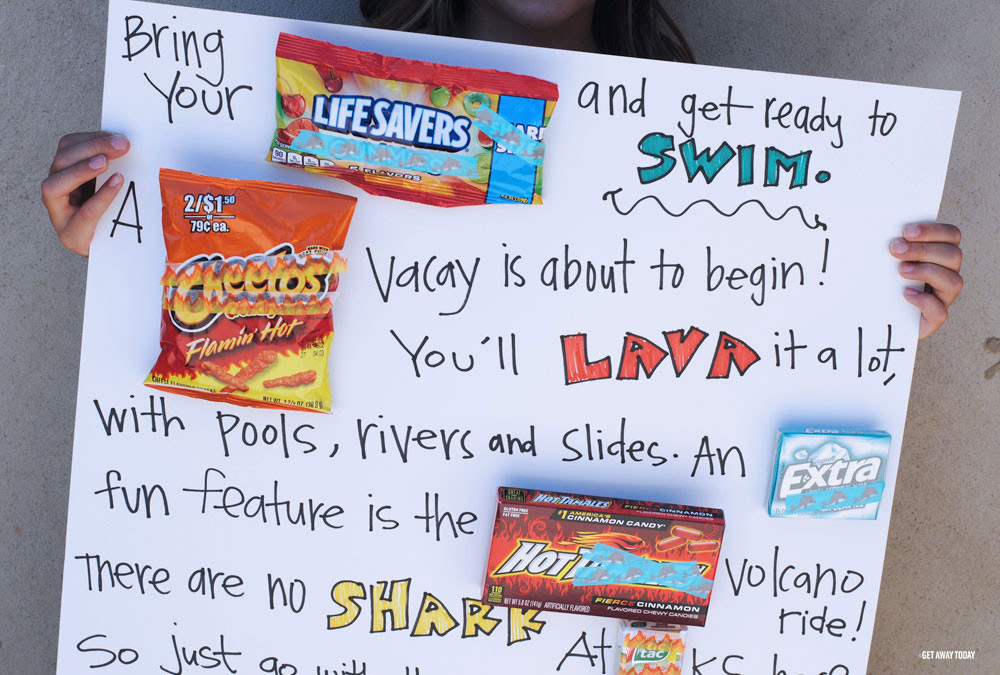 Volcano Bay Vacation Reveal
Planning a family vacation can be tricky! How do you plan an outing that will be fun for the entire family--even Mom and Dad? Universal made things really easy with the creation of Volcano Bay in Orlando, Florida. This water theme park is guaranteed to make your family vacation easy to plan and incredible to experience. It is one of the hottest family vacation destinations in the country.
Volcano Bay is named after the giant picturesque volcano mountain that towers over the park. The volcano is not just for show. Guests get to enter into the belly of the volcano to explore. Thrill seekers can ride through the mountain on a fast paced aqua ride or plummet down the center in the adrenaline pumping tube drop attraction.
The park also offers a relaxing wave pool and sandy beach, calm river float, family friendly tube slides, white water rafting, body slides and more! Relax under the shade of a palm tree or take a stroll along the sandy shore of Waturi Beach. There really is something for everyone! It sounds amazing right?

Volcano Bay Vacation Reveal
Since we are all now totally sold on the vacation destination, I thought it would be fun to make a super easy trip announcement that guests could use to break the news to their family about heading to Volcano Bay! I am sure your family will be erupting with excitement and busting with joy when they hear discover they are flowing on over to Volcano Bay!
If you have never made a candy poster before, then you are in for a real treat! This concept comes in handy when you need a special birthday card, to ask someone out to a school dance, or find a clever way to say thank you to a friend!
You will need a few basic supplies to get started.
Volcano Bay Vacation Reveal Supplies:
Poster Board
Candy Treats
Duct Tape
When I started searching for treats to add to this candy Volcano Bay vacation sign, I selected items that had something to do with heat, water, and islands. The candy used in this poem is: Lifesavers Gummies, Flamin' Hot Cheetos, Extra Polar Ice Gum, Hot Tamales, Tic Tac's, Almond Joy, and a 100 Grand. You can certainly use any candy that you love! You just have to think of a way to incorporate it into the text.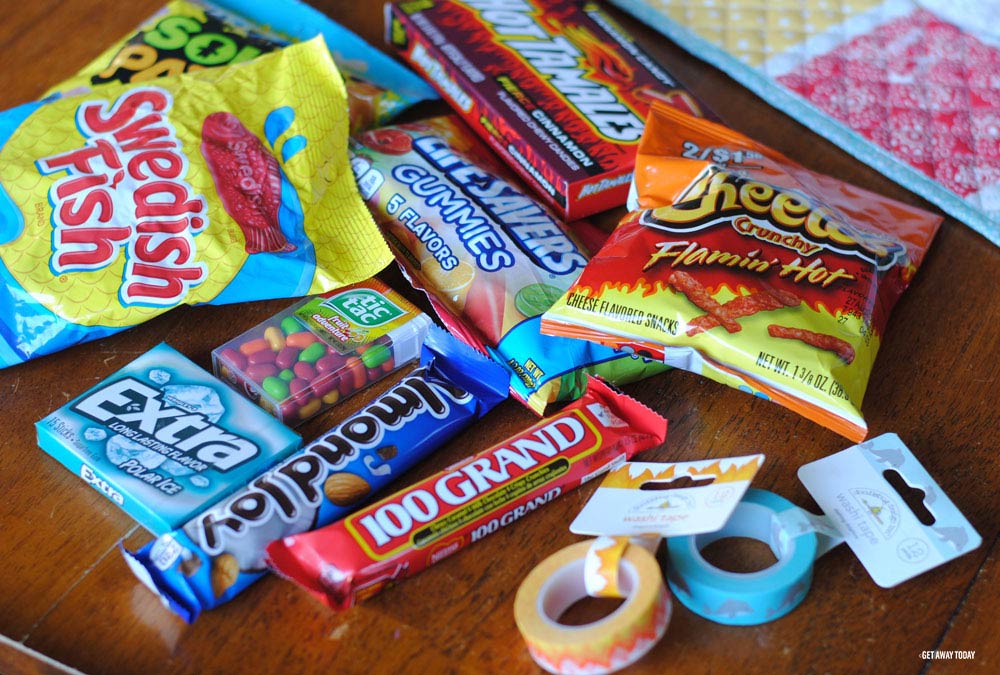 Lay out your candy and decide what you want your poem to say. This poem reads, "Bring your LIFESAVERS and get ready to swim. A FLAMIN' HOT vacay is about to begin. You'll lava it a lot, with pools rivers, and slides! An EXTRA fun feature is the HOT volcano ride. There are no shark at TAC ks here, so just go with the flow and relax in the shade of a volcano. Clap with JOY and shout hurray! We are going to Volcano Bay! (And it didn't even cost us 100 GRAND!)"
You can use the same text as mine, or change it a bit to match your own personality! I recommend laying the candy out of the poster board and making sure your words and treats all fit before starting to write anything on the paper. You can even start with writing lightly with a pencil and then tracing over it later with your Sharpie marker.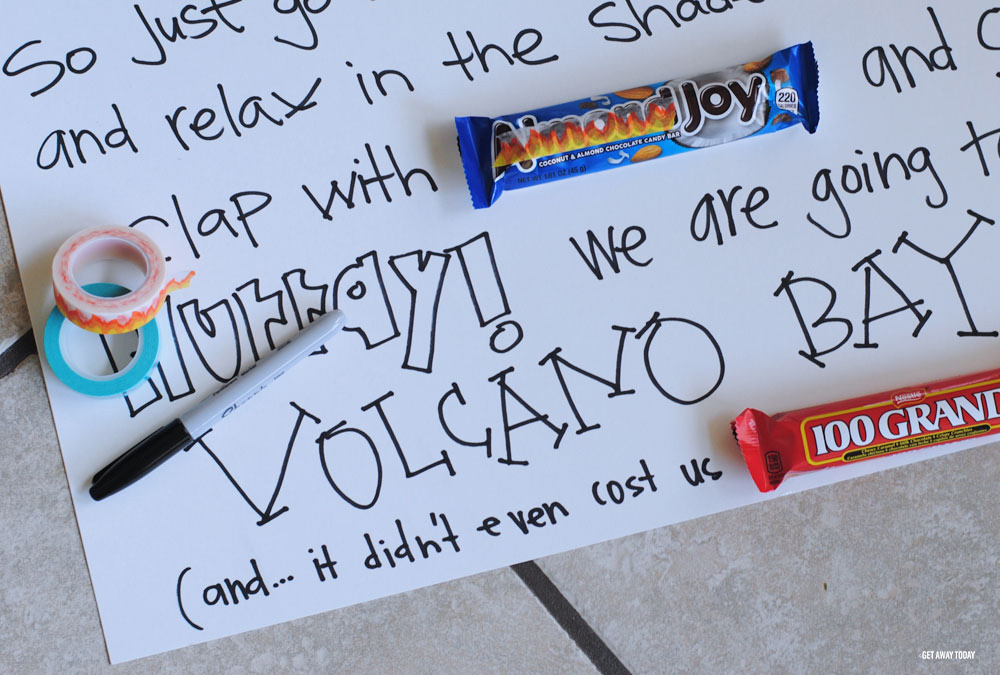 My kids have never seen a candy poster board before, so I used cute dolphin and flame washi tape to cover the words on the packaging that didn't fit the poem. Covering the extra words makes it easier for people to understand the message! I also totally love finding reasons to use washi tape. It is my fav!!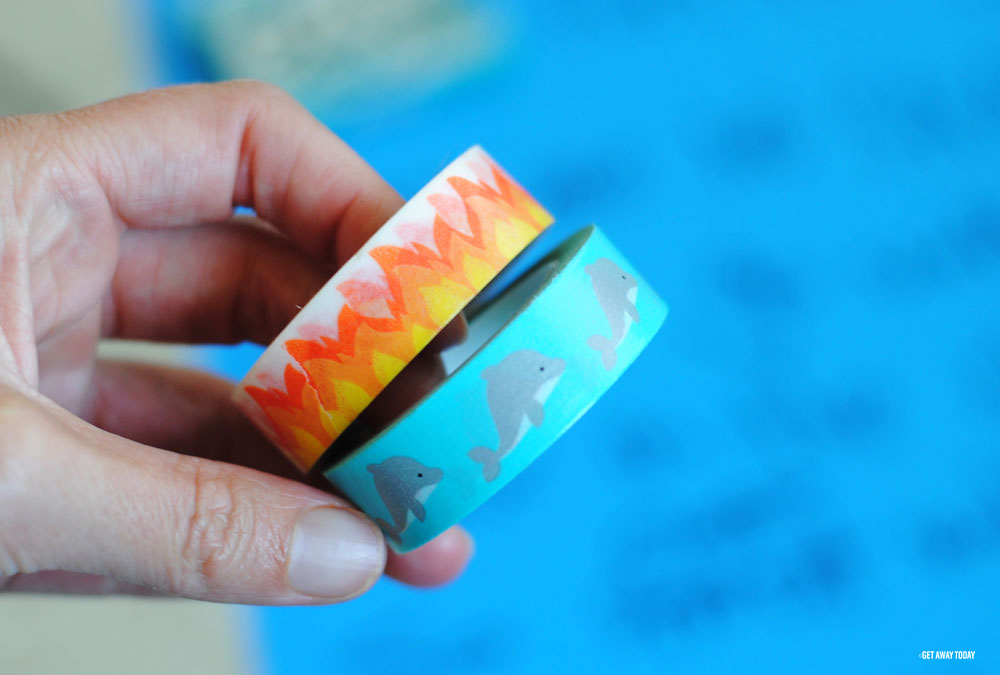 Volcano Bay Vacation Reveal
I used some colored markers to add a little bit of POP to some of the words on my poster. Adding color is always good! Once you are happy with the text, secure the candy to the poster board with duct tape or heavy duty packing tape. Candy is pretty heavy, so it takes a nice slab of tape to keep it in place.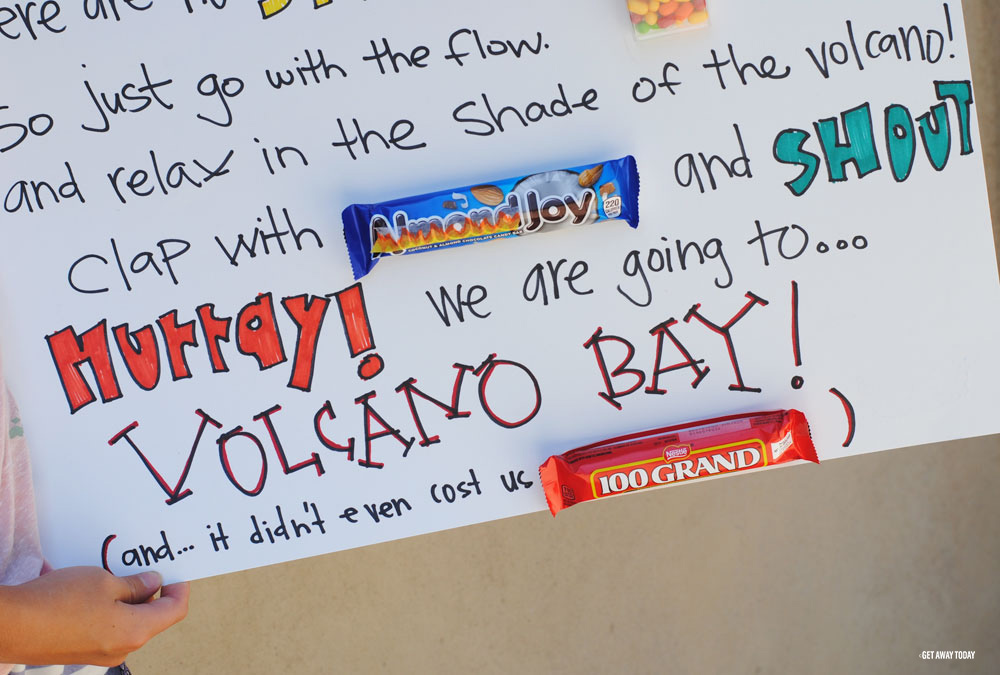 Then, deliver your giant Volcano Bay Vacation poster board and watch for an immediate eruption of excitement! My children quickly started negotiating with each other over what candy they got to keep from the poster. There was happiness flowing all over the place!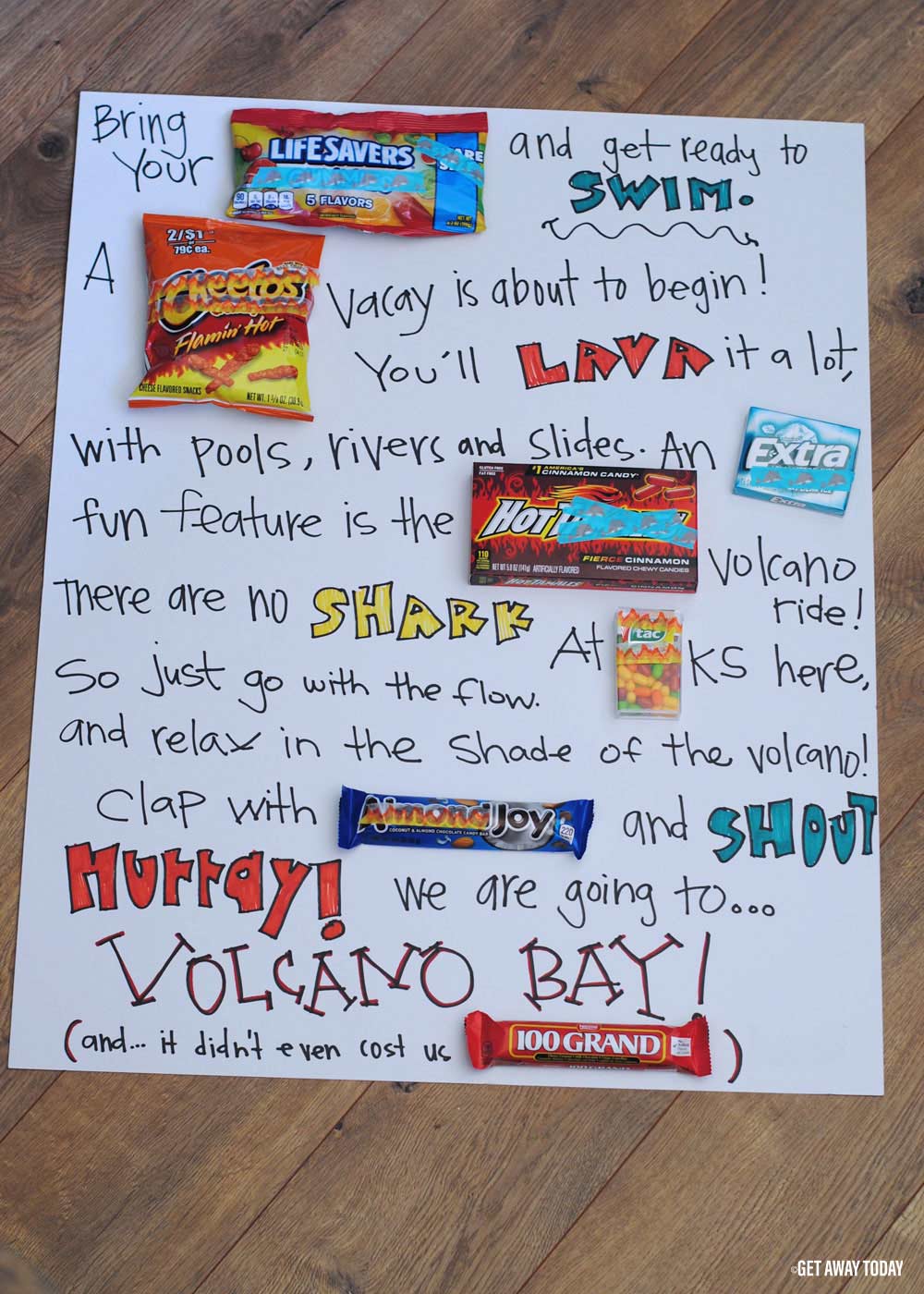 Volcano Bay Vacation Planning
If you have any questions about Universal's Volcano Bay you can check out this detailed article: Universal's Volcano Bay Orlando. It is loaded with good information regarding all the attractions. Or, feel free to give our agents a call at 855-GET-AWAY. They can help you with anything you might need.