With New Year's Eve quickly approaching and the young ones wanting to be a part of the festivities, we came up with the Not Quite Midnight Ball to give everyone a chance to celebrate! If you missed it before, we posted the Not Quite Midnight Ball Decorations. Princess Activities, and Crafts and Face painting to help with everything you need for the ball. But what kind of party would it be without tasty refreshments? We wanted the treat to be as special as the princesses eating them. So, the Wish Come True Surprise Cupcakes were created!

Wish Come True Surprise Cupcake
These cupcakes are special because they have a secret surprise inside! The hidden chocolate pieces in the center represent a brand new year that will be full of wonderful surprises and adventures to come.
Start with a regular
cupcake
. Cut a circle off the top of the cake with a knife. Hold it at an angle so it cuts the center deeper than the edges. Then use the knife to round out a cylinder-shaped hole in the center of the cupcake. Fill the hole with candy. We used
Mini M&Ms
. Then, replace the cake top to hide the treats and
frost
the cupcake. The
frosting
glues the top back in place. On top you can sprinkle with fun and festive
star confetti candies
.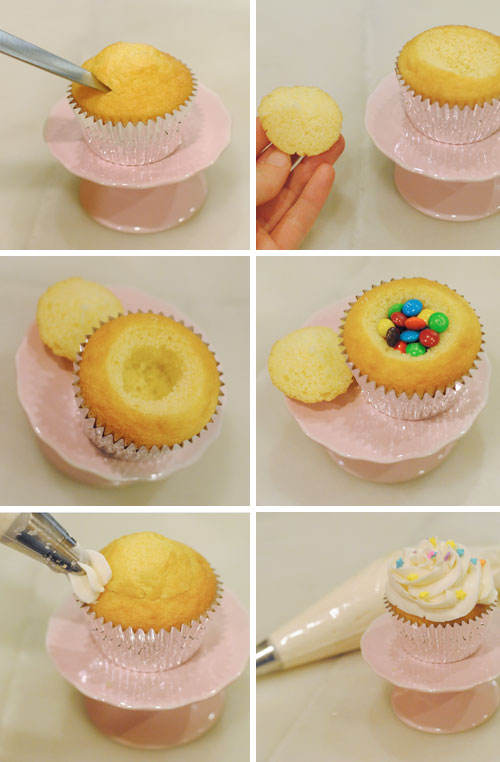 It is so simple and easy to do! Make sure the cupcakes have cooled completely before you begin, or the chocolate will melt.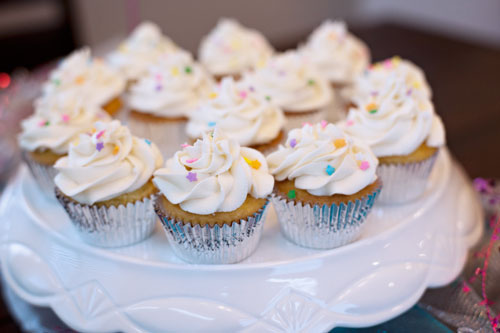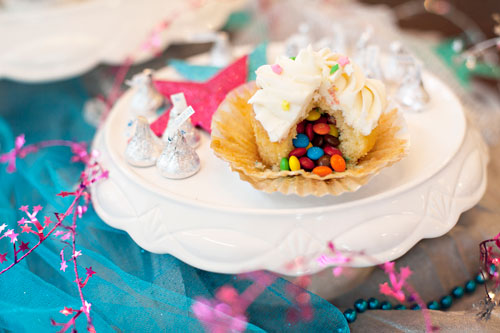 New Year Wish
New Year's Eve marks the end of the year, but it also signifies the beginning of a new year-- with so many possibilities! To celebrate, we let each princess make a New Year's Wish before she ate her cupcake. We found some
cute star candles
to match the party theme. Light the candles on top and let each princess make her wish!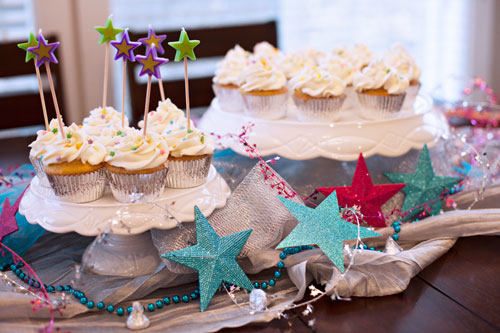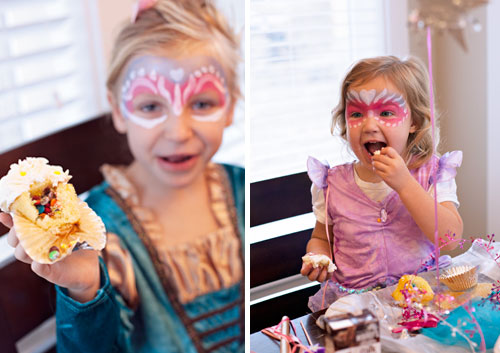 All of the Disney Princesses had a special dream--to leave a tower, to go to a ball, to be part of a world outside the sea, to own her own restaurant, to fit in with her magical powers and the freedom to choose her own fate. With a little bit of help, friendship, love and magic, they were all able to accomplish their desires and have their dreams come true.
It is the same with the little princesses in our lives. They each have dreams, big and small. If they feel like they too can do anything and be anything, think of all of the wonderful things they will do. Start them on their journey with a magical night of pampering, dancing, dreaming and making wishes for a beautiful new year!
With this shopping list, it should be easy to get everything you need to make these Wish Come True Cupcakes your girls won't soon forget!
We hope you have a wonderful night at the Not Quite Midnight Ball! If you want to continue the magic, there is no place quite like Disneyland. Our Disneyland experts would be happy to help plan a vacation for you and your royal family! Book any of our
Disneyland packages
online or call 855-GET-AWAY.
Check out these other great articles: