The Walt Disney World Resort is celebrating a big year in 2018, with more attractions debuting and even longer celebrations. Not sure when to go? Check out our Planning Guide for Disney World 2018.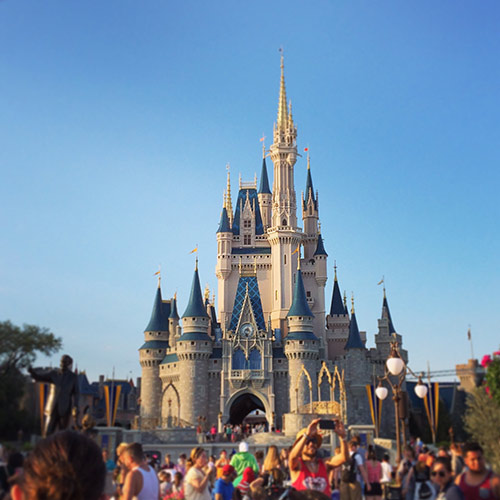 With four parks, countless hotels and a shopping district that covers miles, the Walt Disney World Resort always has something going on. 2018 is no different and promises to be one of the biggest years yet. If you're planning on visiting this year, you may be having a hard time deciding when to go. Look no further than our Planning Guide for Disney World 2018 – we've listed all the dates of major events (and a few tips) to help make planning your trip a breeze. So, pull your lap bar down and keep your hands and legs in the ride at all times as we explore all the fun happening at Disney World in 2018.
Planning Guide to Disney World 2018
January 3 – 7: Walt Disney World Marathon Weekend
Disney World is the only Disney Park hosting Run Disney events this year and the Walt Disney World Marathon Weekend is the first. On top of the Dopey Challenge, 5K, 10K, Kids Races, Half Marathon and the Marathon itself, the Disney's Health & Fitness Expo is also going on during this event. The fun part about the Half Marathon and Marathon is that they go through all four of the Disney World theme parks. You'll be getting in your exercise, plus running through Disney magic!
If you are nervous about crowd levels, any of the Disney World Marathon Weekends may be times to avoid. The Run Disney events always draw big crowds, but we expect even more since Disney World is the only park offering them in 2018. However, you can still have a great time during these peak travel times! Just make sure to know where each event is taking place and plan a little extra time for travel between the four parks. With so many guests cheering on their family and friends running, we wouldn't be surprised if you were able to take advantage of some low wait times!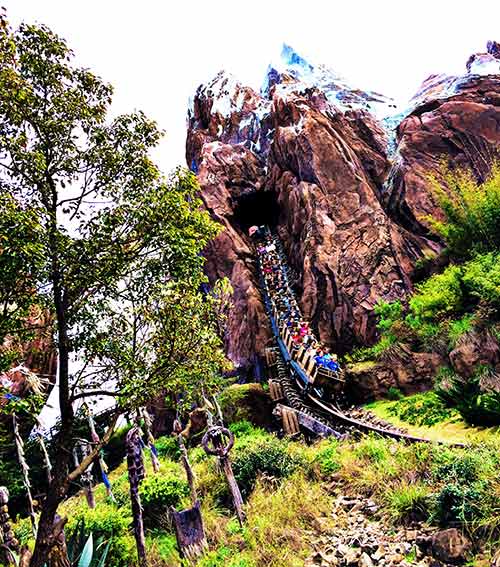 January 12 – February 19: Epcot International Festival of the Arts
The next big event happening at Disney World 2018, is the Epcot International Festival of the Arts. The event debuted last year and was such a hit that it was one of the first events confirmed for Disney World in 2018. This is the perfect time to travel if you enjoy things like performing arts, visual arts and even culinary arts. Epcot will feature Broadway performances, seminars for renowned artists, specialty food-offerings and more during the 39 days of creativity.
Since this is only the second year for the Epcot International Festival of the Arts, it's the perfect time to go. All of the festivals at Epcot end up drawing large crowds since guests from around the world realize the amazing value of the experiences offered. With the Festival of the Arts being newer, it's likely you'll be able to visit without experiencing too much impact on crowd level. Plus, when big events – like the specialty Broadway performances – are being held, you'll see a drop in the crowd level at the other parks. It's a win-win!
February 22 – 25: Disney Princess Half Marathon Weekend
Up next in our Planning Guide to Disney World 2018 is the Disney Princess Half Marathon Weekend. Each of the races will be inspired by the Disney Princesses and mainly take place through the Magic Kingdom and Epcot. This event is already sold out for runners, so expect a busy weekend throughout the Walt Disney World Resort.
Pro tip: The Half Marathon takes place on February 25th through Magic Kingdom and Epcot. Plan your park days accordingly – this is even a great day to enjoy the pool and amenities at your Disney Resort Hotel.
Feb 28 – May 28: Epcot International Flower & Garden Festival
The next Epcot International Festival is one of our – and guests' – favorites! The Epcot International Flower and Garden Festival takes places from February 28th through May 28th this year. During the celebration, you'll find more than 100 topiaries of your favorite Disney characters in Epcot. Last year, we saw new Beauty and the Beast inspired designs as well as a Cars and 6-foot-tall Figment in the Imagination Pavilion.
On top of the beautiful flower designs, a screened butterfly house and garden-inspired entrees can be found. Urban Farm Eats, Florida Fresh, Bauernmarkt: Farmer's Market and Japan's Hanami are just a few examples of the Outdoor Kitchens offered during the event in 2017. We're sure there will be even more food and activities added to celebrate in 2018.
If you're looking for a slower time to visit this event in Disney World 2018, we suggest the very first weekend of March, the end of April or the beginning of May. While it's hard to predict exact crowd levels, these tend to be pockets of slower time between all the spring break and summer groups.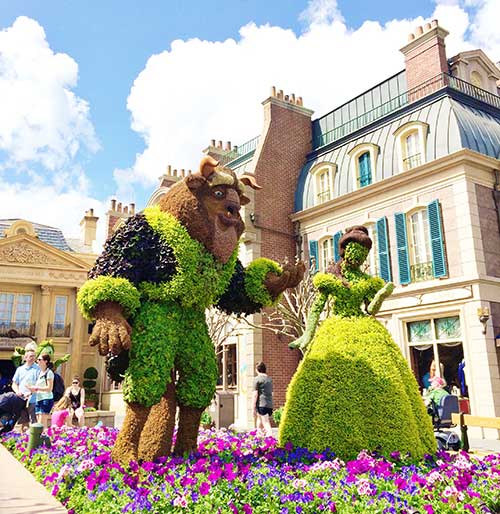 April 19 – 22: Star Wars Half Marathon Weekend – The Dark Side
Find out the true power of the Dark Side during the Star Wars Half Marathon Weekend at Disney World in 2018. Registration is still open for runners and can be found here. You'll see even more appearances by Darth Vader, Stormtroopers and the Sith Lord during this galactic event. On top of the Half Marathon, families can also participate in the 10K, 5K and Kids Races. Will you be running for or against the Dark Side this April?
Summer 2018: Toy Story Land in Disney's Hollywood Studios Opens
This may be the biggest thing on our Planning Guide to Disney World 2018 – it's definitely an event that everyone is excited for. The exact opening date has not been released, but we think Toy Story Land will open close to Memorial Day weekend. We'll update as soon as we know for sure, of course.
If you haven't heard anything about this project, you are missing out! Toy Story Land will include the Slinky Dog Dash Rollercoaster, which will have the longest track in the entire resort. Don't worry, though – this coaster is made with the family in mind. The Alien Swirling Saucers will be the other attraction joining the Slinky Dog Dash and Toy Story Midway Mania in Toy Story Land. On top of immersive details like life-size toys, you'll be able to dine at Woody's Lunchbox. It's easy to see why Toy Story Land will be such an amazing addition to Disney World in 2018.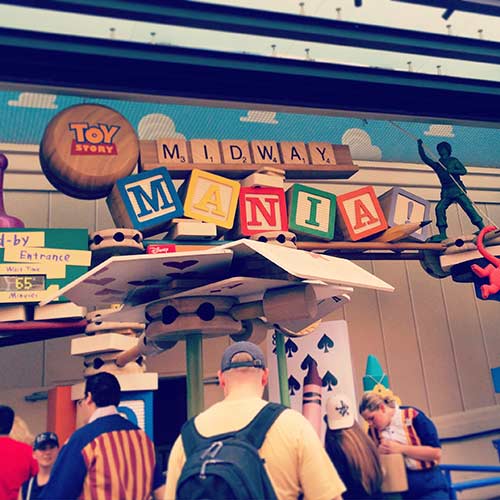 August 17 – October 31: Halloween Décor & Mickey's Not-So-Scary Halloween Party
Fall décor and the first tendrils of haunting magic will begin to touch the Walt Disney World Resort in mid-August. You'll notice fall leaves and Mickey pumpkins throughout Magic Kingdom, Halloween dining options in Disney's Hollywood Studios and Halloween-themed activities and crafts at Rafiki's Planet Watch in Animal Kingdom.
The biggest part of Halloween at Disney World has to be Mickey's Not-So-Scary Halloween Party, though. The event includes a special Halloween fireworks show, spooky parades, trick-or-treating and more. While we don't have the specific dates the party will be held on, we know it will begin in late August and continue through October. Keep an eye out on our social media channels, where we'll update you as soon as the tickets for this special event go on sale.
August 30 – November 12: Epcot International Food & Wine Festival
The Epcot International Food and Wine Festival may be the biggest festival held at Epcot all year. Last year the event was held from August 31st through November 13th and we expect similar dates for 2018. The event features food and wine from around the world, and includes entertainment unlike any other.
You'll be able to sample delicacies from around the world at more than 30 Global Marketplaces set up throughout the World Showcase. The food is an additional charge, but many times qualify as snacks on the Dining Plan (click here for our guide to the Disney World Dining Plan) or are easy to share. As for the entertainment, it's included with your park admission. No artists have been announced for this year's Eat to the Beat lineup, but last year featured artists Delta Rae, Plain White T's, American Authors, Kenny G, Boyz II Men and more. Whenever you visit, we can guarantee you'll have a good time.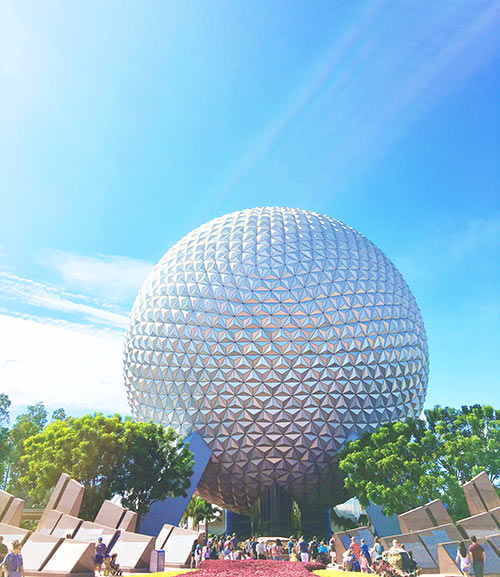 November 2 – 4: Disney Wine & Dine Half Marathon Weekend
Continuing the theme of delicious food and a good time, the Disney Wine and Dine Half Marathon Weekend is next on our Planning Guide for Disney World 2018. Runners will be able to choose from a 5K, 10K, Kids Race and Half Marathon when registration opens on March 13th. On top of the race fun, runners will be able to enjoy an exclusive Post-Race Party at Epcot.
Like any Run Disney event, it's likely that there will be more crowds at Disney World during this event. Just keep this in mind when planning your November Disney World trip and make sure to take advantage of planning your FastPasses in advance.
November 8 – January 6: Holidays Around the Walt Disney World Resort
Lastly, the Holidays Around the Walt Disney World Resort will begin in November and continue throughout December. While we don't have the exact dates, the festive fun will likely start the second week of November and continue throughout the end of December, if not into January of 2019. What can you find at Disney World during the holidays? The answer is a lot! Here's a quick glimpse of everything happening at the resort during this time:
Mickey's Very Merry Christmas Party. This special event requires an extra ticket and takes place at the Magic Kingdom on select nights November 8th through December 21st. Party guests will have access to exclusive holiday entertainment, special meet and greets and specialty treats. If you're looking for a special way to celebrate your holiday trip, this may just be it. There's no better way to end the night than with snow falling over Main Street, U.S.A. after all.

Epcot International Festival of Holidays, November 18 - December 30. You can always find good food at Epcot and the Festival of Holidays is no exception. Delicious food is just a small part of the celebration though! You'll also find exclusive entertainment in Epcot during this time, including the prestigious Candlelight Processional.

Sunset Season's Greetings. On top of festive décor at Disney's Hollywood Studios, you'll also find festive entertainment to end each night. The Hollywood Tower Hotel will light up with seasonal stories before Jingle Bell Jingle BAM begins and lights the sky up with jolly fireworks.

Holidays at Disney Springs. The festivities offered during the holidays at Disney Springs change each year. However, you can be sure you'll find holiday décor and Christmas cheer around every corner. The Disney Springs' Christmas Trail is also a must, where your family can explore an entire trail of Christmas trees inspired by their favorite Disney characters.
Who's ready to pack their bags for Disney World right now? We know we are!
The best part is that you can save on your Disney World trip when you book with Get Away Today. We offer both discount Disney World tickets and discount Disney World packages to help you save. And, exclusive for Disney World packages, you can book with as little as $200 down and have until 45 days before you to go pay in full. Get your Disney World 2018 trip planned online now or by calling our travel experts at 855-GET-AWAY.
Check out more articles to help plan your Disney World 2018 trip: