Search
Featured Posts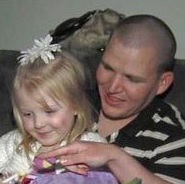 posted by Kimberly Fidler
For the last week, Baylee has been a YouTube sensation for a video that was taken at her school (in the Granite School District) where her dad returns from Afghanistan and surprises her in her classroom on her birthday. The darling video features Baylee embracing her dad and exclaiming that he's the only present she wanted for her birthday. Towards the end of the video footage (which is shown in one of two videos hosted by the Granite School District), Baylee asks if they can go do Disneyland now that her dad's home. She told her dad (who has NEVER been to Disneyland) that she was going to take him on Friday, and "they better start packing."
When we saw that, we had to get to the bottom of it, so we called Brent Severe, Executive Director of the Granite Education Foundation. Brent got on the phone and did a little research. With his contacts, we learned that the family had been wanting to go to Disneyland during Adam's leave. When Baylee mentioned it at school, the family was really hoping to be able to go. After trying everything they could, it just wasn't going to happen.
That's when things really got exciting. We wanted to make sure that Baylee's wish came true, so we started making arrangements. We partnered with the
Anaheim Marriott Suites
and called Baylee's mom, Brooke, to make some vacation plans. Brent used his connections at Granite School District to contact KSL, who sent a team to capture the moment when we surprised Baylee and her dad, which you can watch here: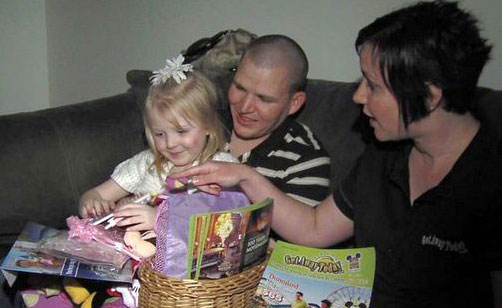 We were so excited to be a part of the memories that Baylee and her family will make together at the
Disneyland
® Resort. We do our best to make sure that every family is able to make those special memories by negotiating the lowest prices and passing those savings on to our guests. We also hire the happiest people, so when you book your vacation, you're not just talking to a vacation expert, it feels like you're talking to a friend. We are so thankful to the Granite Education Foundation, the
Anaheim Marriott Suites
, and KSL for making this surprise for this very deserving family so special.