UPDATED FEBRUARY 2020 The
Walt Disney World Resort
is absolutely magical, with four parks, two water parks and a shopping/dining district. There is so much to experience! Can it be done with littles one? Of course! Check out our top tips for surviving Disney World with toddlers and babies.
We love all things Disney at Get Away Today, including Walt Disney World. As mentioned, the resort consists of four parks, two water parks, more than 25 Disney Resort hotels a Disney Springs shopping and dining, making it the largest Disney resort in the world. With so many parks, there's so much to see and do for every family. And when we say every family, we mean every family – even those with toddlers and babies.
Top Tips for Surviving Disney World with Toddlers and Babies
It may seem daunting to visit Disney World with toddlers and babies, but it doesn't have to be. Today, we've gathered our best tips for surviving Disney World with toddlers and babies. You can read them all below and let us know what you think in the comments!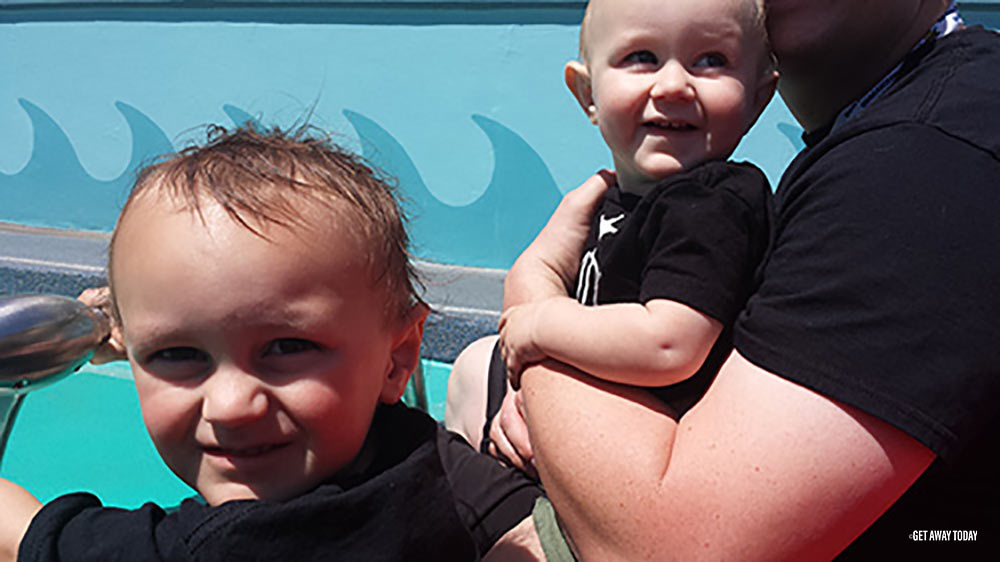 Disney World with Toddlers and Babies - Decide when to go
This is an important part of any Disney World trip, whether you're traveling with little ones or not. However, deciding when to go to Disney World with toddlers and babies can sometimes be easier. Mainly because you don't have to worry about them missing school or extra-curricular activities. This gives you the perfect opportunity to go during slower times when everyone else is back in school!
Another thing to consider is how well your kids do with certain temperatures. If you know that they can't stand the heat, then the middle of summer may not be the best time. I even know a few little ones who can't tolerate rain. So choosing months with the least rainfall, like April and May or October and November, would be best for those families. The biggest thing to remember is that whenever you CAN go is a great time to go. No matter when you go, we have the tips and tricks to make it the best vacation ever.
Disney World with Toddlers and Babies - Stay as long as you can
By staying as long as you can (preferably at least a week), you'll have more time to do everything you want. You won't feel pressured trying to fit an entire park into one day because you know you'll have time to come back to that park. Midday naps and requests to go back to the hotel for swimming won't seem like such a big deal. We do suggest having an extra day just for the pool and relaxing. Giving yourself enough time to do everything without rushing is a key part of visiting Disney World with toddlers and babies. Part of your vacation should definitely involve some relaxing, especially when traveling with toddlers and babies.

Disney World with Toddlers and Babies - Stay on property
You may be shaking your head, but this really can make or break your trip to Disney World with toddlers and babies. Staying on property includes free transportation to the parks and airport, free Magic Bands, the ability to book your FastPass+ reservations 60 days in advance and so much more. The best part is that a lot of the Disney properties are as close as you can get to the parks, meaning less travel time which translates to less fussiness for your toddlers and babies. It also means going back to your room for a midday nap is much more doable.
If you're thinking you can't afford a Disney property or they won't be nice enough, don't worry. Since Disney World is so big, it offers a ton of hotel choices ranging from value to deluxe. The value hotels come in at a great price, especially if you catch one of their 20-30% off sales. Our agents love the Art of Animation resort for littles as it includes the best theming and has suites for larger families. While the moderate properties are a bit higher in price, they do offer slightly nicer rooms with more of a resort feel. The Port Orleans and Caribbean Beach Resort are my favorite options for families with little kids.

Photo courtesy of Art of Animation Resort
Last, we have the deluxe properties. You can be assured that Disney does deluxe like no other. The higher price tag is worth it for these properties as they are often the closest to the parks and offer some of the best rooms. If you have an animal lover, consider the Animal Kingdom Lodge. You can get a safari-view room here and wake up to giraffes outside your window every morning! The Polynesian Village Resort and BoardWalk Resort are two other options with exceptional theming and close proximity to the parks. No matter which hotel you choose to stay at, you'll be glad you stayed on property when you visit Disney World with toddlers and babies.
Perhaps best of all is the complimentary Walt Disney World concierge service you can use with any 2-night or longer vacation package that includes an onsite hotel stay. When you book theme park tickets and your Resort hotel, you have the option of having a Get Away Today travel expert make reservations for you via the My Disney Experience app. This will link all your dining reservations, FastPass+ requests and other experiences to your account and your Magic Bands. Plus, Get Away Today Disney World concierge services include automatic price-matching. If a better price for your vacation package comes up after you book, an travel specialist will refund the difference to you automatically! You can learn even more about our complimentary concierge service HERE.
Disney World with Toddlers and Babies - Don't park hop
This may seem like a controversial decision, especially if you frequent the Disneyland Resort in Anaheim. Since the four parks of Disney World are so far away from each other, park hopping can take anywhere from 20-40 minutes on average. While that can be easy for adults, it can be irritating for your little ones (and you). It may seem like a good idea until you have to pack your stroller onto the bus each time or your toddler is melting down because they have to leave a Park. So, while we'd usually recommend a Park Hopper ticket for families with older children, it's better to choose the Base ticket option when you visit Disney World with toddlers and babies. It just keeps things a little simpler and focused. Trust us, your babies and toddlers will be stimulated enough with one park per day!

Disney World with Toddlers and Babies - Get to the park early
You might be thinking that getting your toddler and baby ready as early as possible sounds crazy, but hear me out. Mornings are one of the coolest parts of the day and typically not as busy as the afternoon. Plus, your kids will probably act the best in those hours of 8 am – 11 am. Why? Because the afternoon heat, nap time and lunch time hungers are still far off. And, if you spend all of the morning in the park, you won't feel like you've barely done anything when you go back to the hotel for a nap.
Disney World with Toddlers and Babies - Love your stroller
Speaking of naps, let's talk about strollers. You can choose to bring your own or rent one from Disney World or another nearby rental company. Whichever you choose, just make sure you have one when you visit Disney World with toddlers and babies. Strollers are perfect for holding all your things and letting your toddler or baby nap without having to leave the park. Not all kids like to nap in a stroller, but if yours do, use that to your advantage. Strollers aren't allowed in ride lines, so make sure to spend any naptimes shopping or eating to avoid having to wake your little one.
If you're worried about keeping track of your stroller, you can add some flair to make it more easily identifiable. Since there are designated stroller parking areas throughout the Resort (with Cast Members assigned to help keep things orderly), you can make your stroller jump out in the crowd by attaching colorful ribbon, or even a small sign with your name on it. Some families even purchase a balloon for the sole purpose of attaching it to the stroller to help it stand out. Expert tip: if your purchase balloon pops while at Walt Disney World, you can take your receipt and popped balloon to a balloon vendor Cast Member to be replaced for free.
Disney World with Toddlers and Babies - Ride everything
While strollers aren't allowed on the rides or ride lines, nearly every ride allows toddlers and babies in Disney World. Very few have height restrictions and if they do, you can use the Rider Switch program so everyone in your party can still ride without waiting in line twice.
First, let's look at the rides that have height restrictions in each park:
Magic Kingdom:
Barnstormer – 35"
Big Thunder – 40"
Seven Dwarfs Mine Train – 38 "
Space Mountain – 44"
Splash Mountain – 40"
Stitch's Great Escape – 40"
Tomorrowland Indy Speedway – 32" to ride, 54" to drive
Disney's Hollywood Studios:
Rock 'n' Roller Coaster – 48"
Star Tours – 40"
Tower of Terror – 40"
Millennium Falcon: Smugglers Run - 38"
Star Wars: Rise of the Resistance - 40"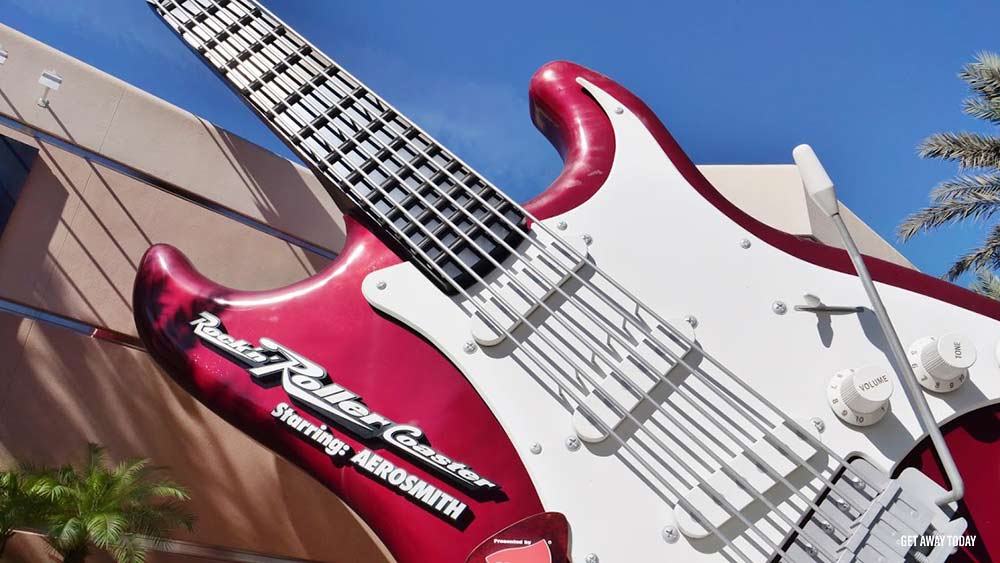 Epcot:
Mission:SPACE – 44"
Soarin' – 40"
Test Track – 40"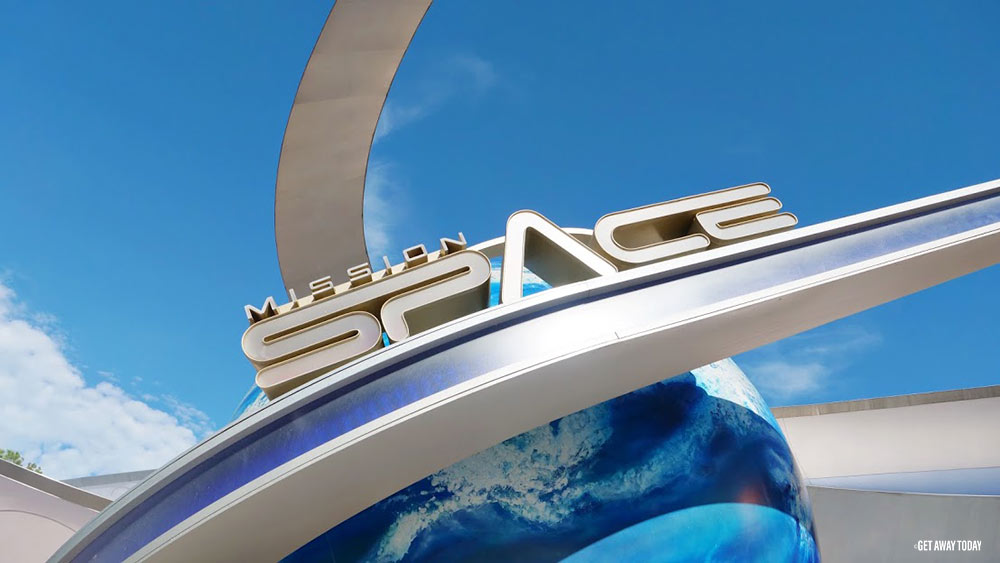 Animal Kingdom:
DINOSAUR – 40"
Primeval Whirl – 48"
Expedition Everest – 44"
Kali River Rapids – 38"
Flight of Passage – 44"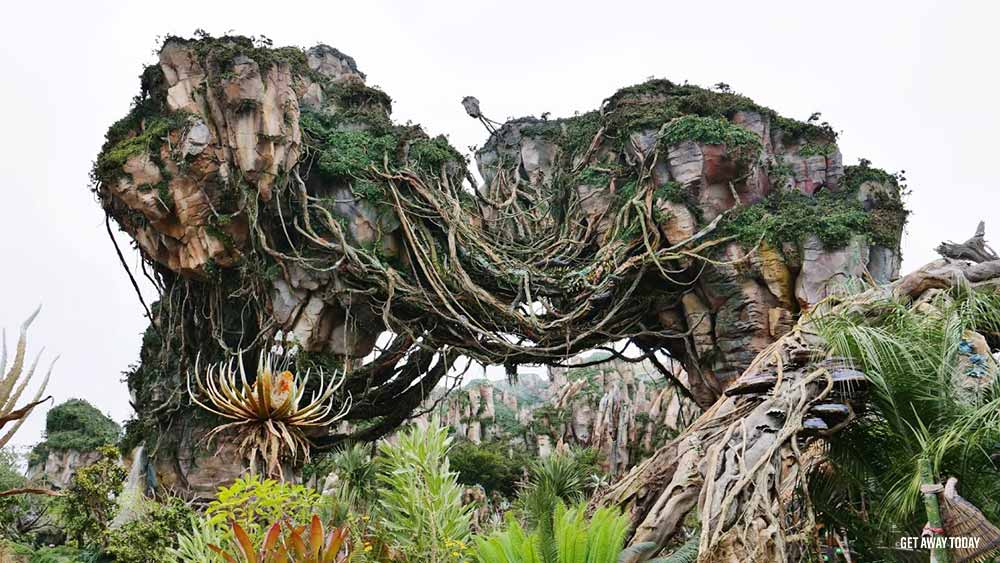 Considering there are 50 actual rides and over 100 total attractions including entertainment, you can see that toddlers and babies can enjoy most of them. If you want to ride any of the rides listed above, just head to the line with your entire family. Let the Cast Member know that you want to use Rider Switch and they'll give you a pass. The parent and/or older kids that would like to ride can head through the line. Once they're done, the other parent and any remaining riders (up to three total) will take that pass to the FastPass+ entrance to ride.
You can also combine the Rider Switch with FastPass+ to cut down your time in line. Simply have the first part of the group schedule a FastPass+ for one of the above rides. When you're within the FastPass+ window, take your entire group (including the non-riding child) to the FastPass+ line and request Rider Switch. The first part of the group will be able to go through the FastPass+ line and the second part of the group will also be able to use that line once they redeem the Rider Switch pass. It's a win-win for everyone! For more information about FastPass+ at Walt Disney World, check out our article HERE.
Disney World with Toddlers and Babies - Don't force the characters
Besides the rides and atmosphere, Disney Characters are a huge part of Disney World. When you visit Disney World with toddlers and babies, you're likely planning on spending a lot of time with them. However, your toddler or baby might not like them, or they may only like human characters, like Snow White or Elsa. I've seen quite a few meltdowns from little ones in the parks when they find costumed characters to be terrifying. And that's okay! You can spend your time on rides and playing elsewhere if that's the case. That obviously won't be the case for every kid, but it's a good thing to be aware of on your first tip. If you're determined to have your toddler or baby meet a favorite character, try watching a parade or show with them first. By introducing them to the characters from farther away, it can make the up-close interactions a little smoother.

Disney World with Toddlers and Babies - Character Dining
If your toddler or baby is the exact opposite and LOVES the characters, consider a Character Dining meal. They offer great food with the ability to see a ton of characters in one sitting, no standing in line required. There are so many Character Dining options in Disney World throughout each park. You can meet the Disney Princesses, Winnie the Pooh and friends, the Fab Five and more! While they do cost more than a regular meal in the parks, the time saved from waiting in Character meet-n-greet lines, yummy food and pictures make it well worth it.
Disney World with Toddlers and Babies - Split meals and bring snacks
As you know, toddlers and babies don't eat as much as adults do. Which means you'll have a much better time eating in the parks and sticking to a budget. Our best tips are to split meals between kids whenever you can and to bring in your own snacks. Hunger is one of the top reasons for meltdowns so always having snacks available will help keep tiny tummies happy. Just make sure to store the snacks in your backpack or bag and not in your stroller. Lines can make little ones cranky and having your snacks parked outside won't help (since strollers aren't allowed in ride lines).
Disney World with Toddlers and Babies - Be prepared
Make sure to have necessities like diapers, Band-Aids, sunscreen and wipes ready when you visit Disney World with toddlers and babies. If you happen to forget any of these items, don't panic. Each park has a Baby Care Center and First Aid Center for you to use. At the Baby Care Center, you'll be able to purchase any forgotten items as well as nurse or let your little one nap. The Baby Care Centers are peaceful, quiet and great for expectant moms to take a break in as well. At the First Aid Centers, you'll be able to get free Band-Aids and have any injuries looked at. Injuries don't happen very often at the parks, but dehydration can occur a lot. It's a great reminder to drink your water when you're in the parks!
Another tip for traveling to Disney World with babies and toddlers is to have diapers shipped directly to your hotel. Whether you're driving or flying, diapers take up a lot of room! So, pack only what you need during travel, and use a service like Amazon or grocery delivery to have a box sent to your hotel. Many Walt Disney World Resort hotels offer complimentary grocery delivery, and if you make arrangements ahead of time they're happy to accept your delivery for you.
Disney World with Toddlers and Babies - Let them play
If you're at Disney World with toddlers and babies, they're going to get the wiggles at some point. Luckily, Disney World has some great areas for them to run around and play to their heart's content. One of my favorite play areas is the Dumbo ride queue. It's one of the most interactive queue lines in Disney World and is all indoors. The big-top themed area includes places to climb, special effects, tunnels and air conditioning. Plus, there are benches for parents and like a restaurant, you'll get buzzed when your turn is up!
You'll find play areas in nearly every park, with full playgrounds on many of the resort hotels' grounds. No matter where you are, it's likely an area for your toddler to run around in is nearby.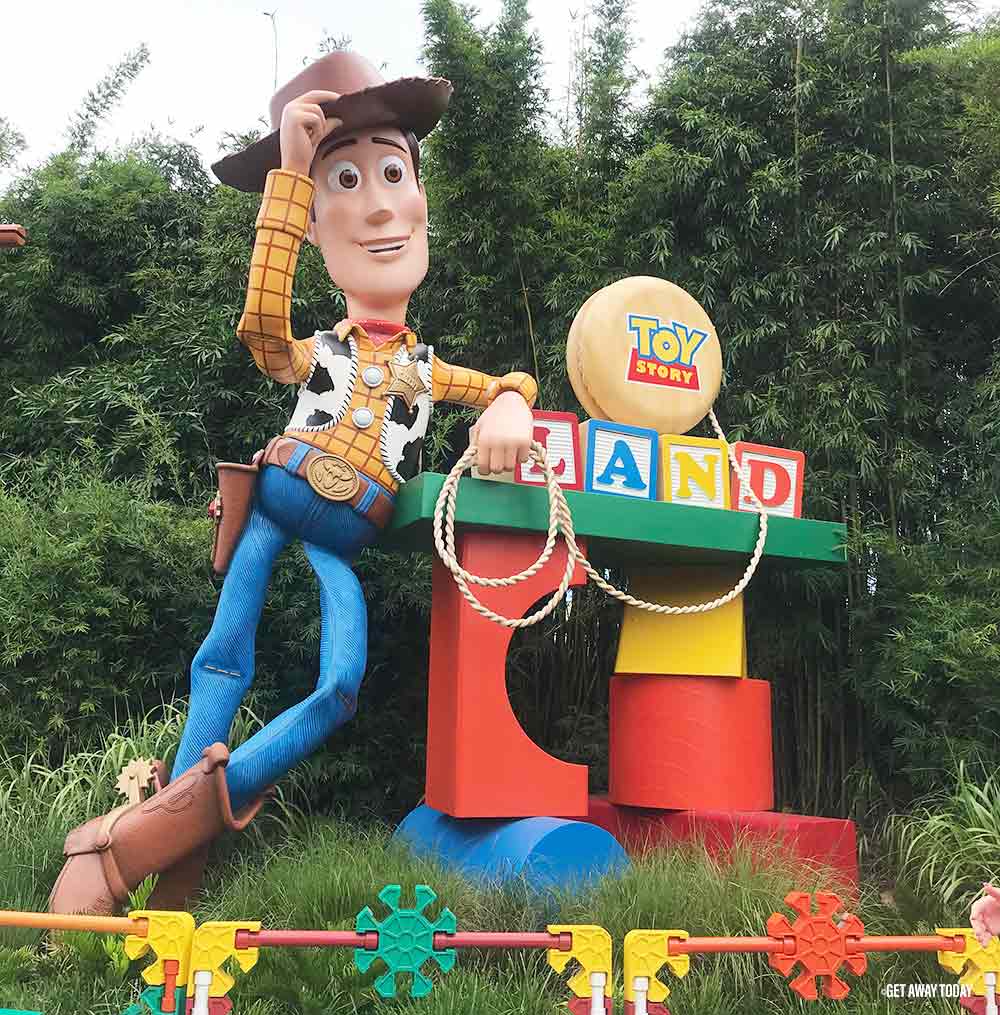 Disney World with Toddlers and Babies - Don't forget about yourself
This is a big one when you visit Disney World with toddlers and babies! Don't spend so much time worrying about all of the what-ifs that you forget about yourself. I've seen many parents remember to keep their kids fed, hydrated and sunscreened while forgetting to do the same for themselves. While a vacation in Disney World is always magical, it will be much more so if YOU stay well fed, hydrated and properly protected from the sun. It's also a nice reminder not to stress every detail. There's always going to be something that doesn't go exactly like it should and that's okay. If Mom and Dad are able to roll with it and still have a good time, the kids are much more likely to do the same! Plus, taking care of yourself sounds like the perfect reason for a cream-cheese filled pretzel or ice cream sundae while sitting in the shade.
There you have it! Our top tips for surviving Disney World with toddlers and babies. What do you think? Is there anything you would add or hadn't thought of before? Let us know in the comments!
Plan your next trip to Disney World now! You can save the most with our discount Walt Disney World Resort tickets and reduced hotel rates. There's almost always a room or package special going on to save you even more. You can plan and book your Disney World vacation online or by calling our Disney experts at 855-GET-AWAY. We know you can have an amazing trip to Disney World with toddlers and babies in tow!

Check out these other great articles: