If you've been following our blog, you already know that we think that the best gift you can give your family this holiday season is the gift of time together on vacation. We've shared our
top 5 family vacations to give your family for Christmas
and tons of fun ways to make the grand announcement on Christmas morning. We hope it's given you some inspiration for your own Christmas morning vacation surprise!
In the same spirit, we wanted to let you know that we also have discounted vacation themed merchandise that will make unveiling your vacation surprise that much better. For those who want something tangible for your family to open Christmas morning, shop all of our vacation goodies from full 3-piece luggage sets to simple luggage tags, from princess and pirate costumes to complete themed package upgrades. Here are some of our top accessories for your Christmas vacation surprise:
Durable 3-piece luggage sets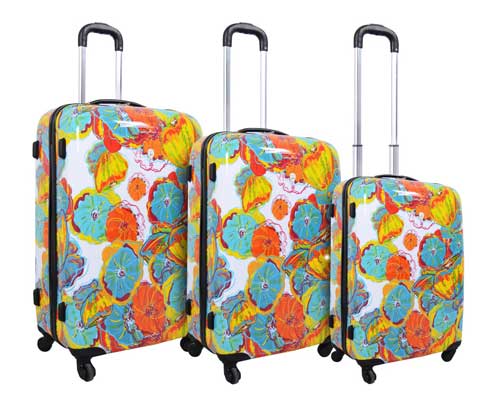 Vacation giving tip: If you're leaving Christmas morning or shortly thereafter, let your family unwrap a luggage set (like this one with the bright floral design) - already packed with everything they'll need for vacation! If you're not leaving for a few weeks or months, leave your vacation documents and a vacation countdown chain inside the luggage and have your family open that to reveal the vacation surprise.
Princess (or pirate or knight) costumes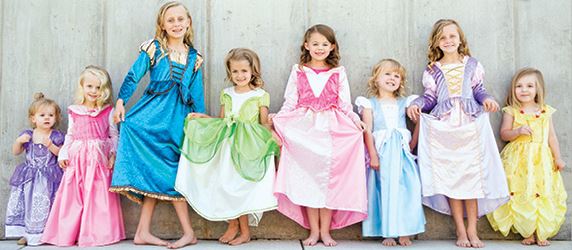 Vacation giving tip: Choose your daughter's favorite princess and let her unwrap a matching gown. Leave a note from her princess with an invitation to visit Disneyland with your travel dates.
Disney themed coin bank
Vacation giving tip: Wrap a coin bank of your child's favorite character with a card letting them know that Lightning McQueen (or Mickey, or Ariel, etc.) will keep his or her souvenir money safe until your family gets to come visit Disneyland on vacation.
Destination themed luggage tags
Vacation giving tip: Keep it simple and stuff your stockings with our brightly colored vacation inspired luggage tags. The castle luggage tags are a great way to announce one of our
Disneyland packages
and the palm tree luggage tags will work well for any beach themed destination or cruise.

Your Get Away Today documents
Vacation giving tip: Our
Disneyland packages
already come packed with fun extras and bright travel documents that are sure to get your family excited for your upcoming vacation. Your hotel certificate,
Disneyland tickets
and/or ticket vouchers, printable Southern California coupons, ESPN Zone vouchers and even our envelope are all designed with fun in mind. When you book before Christmas, your package also comes with a lanyard for each adult Disneyland ticket purchased and a Disney themed sling backpack for each child (ages 3-9) Disneyland ticket purchased. You can wrap any of these items and your family will know that your Disneyland vacation is going to be memorable and magical.
If you haven't booked your Christmas vacation surprise yet, we're here to help. Book any of our vacations online, or call our experts at 855-GET-AWAY.

Be sure to check these other great ways to reveal a Christmas vacation surprise:
3 Easy Ways to Wrap a Disneyland Vacation
Cinderella Glass Slipper Vacation Surprise
Disneyland Vacation Countdown Tutorial
Disney Vacation Treasure Hunt
3 Easy Vacation Surprise Ideas