World of Color - Celebrate! - This show was created specifically for the 60th anniversary, and if we had to guess, we'd say that it won't last beyond the 5th of September. This incredible show takes you through Walt's beginning dream of Disneyland to what it is today, and even gives you a glimpse of what Disneyland of the future could be. The show features everything from touching moments set to "Forever Young" to some of the biggest and brightest pyrotechnics you've ever seen, all of course with Disney's magical story telling and incredible lights, lasers, water and special effects.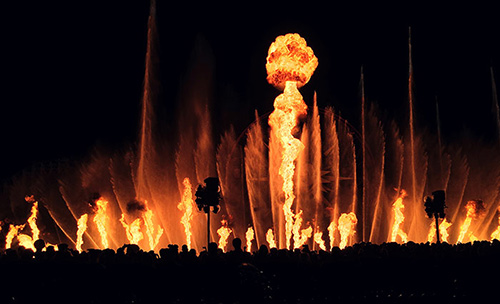 Paint the Night parade - The nighttime parade has probably been the most talked about event to hit Disneyland since the original Electric Parade debuted. Larger than life floats, live performers and your favorite Disney characters, illuminated with 1.5 million LED lights march down Main Street U.S.A. nightly to your favorite Disney songs. The parade was created specifically for the Diamond Celebration and replaced all holiday parades last year. There's no guarantee that this parade will be available after the celebration ends, and it is definitely worth the trip.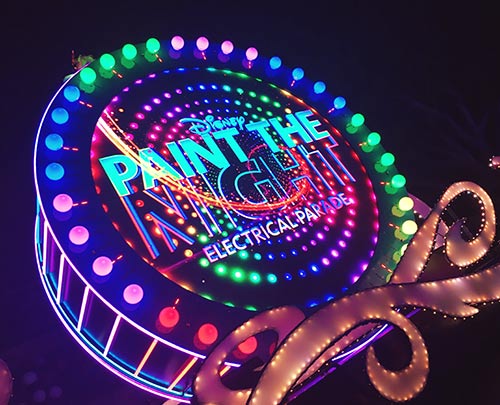 Dazzling Castle - Everything at the Diamond Celebration dazzles, and since the Sleeping Beauty Castle is the main focal point of the park, it has been brightly shining with a diamond makeover. Rumor has it that the sparkles will come down after the celebration, so you'll want to get to Disneyland for a beauty shot with the castle.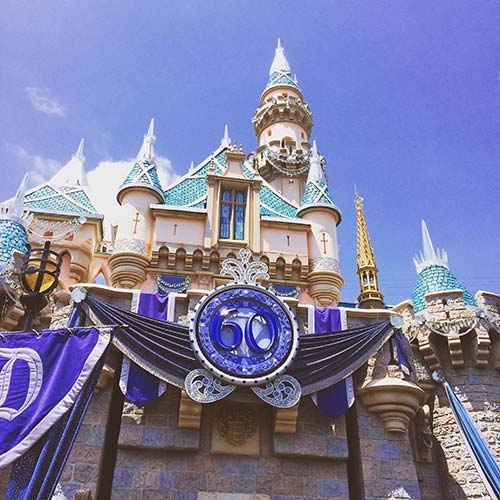 Hyperspace Mountain - The Star Wars overlay at Space Mountain has been a huge hit! What was originally slated to be available for just a few months for Season of the Force" has been extended with no end date listed. Normally Space Mountain turns into Space Mountain: Ghost Galaxy in mid-September for Halloween Time at the Disneyland Resort. We haven't heard for sure what will be happening this year, but we think it's a safe bet that it will have its spookily transformation for the holiday and we're not sure if it will be back.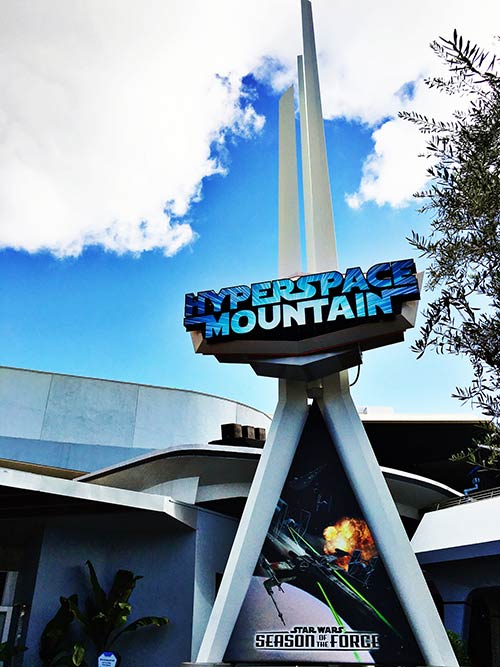 Diamond Celebration Mickey and Minnie Cake Pops - We're pretty positive that these limited time and extremely "pop"-ular treats will disappear after September 5. They are just as tasty as they are adorable.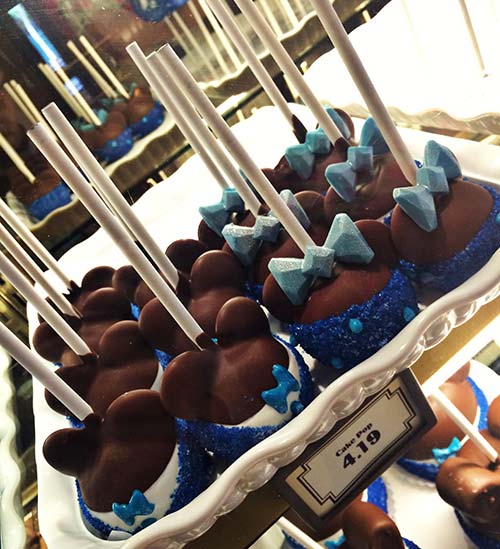 Path of the Jedi - The Tomorrowland Theater has definitely been through some changes over the last few years. It is currently playing Path of the Jedi, a condensed compilation of the entire Star Wars film saga - including The Force Awakens. It is an awesome introduction to Star Wars, as well as a pretty great recap for huge fans. Since there's been so much change at the theater, it's hard to say when Path of the Jedi will take a new path to make way for a new show.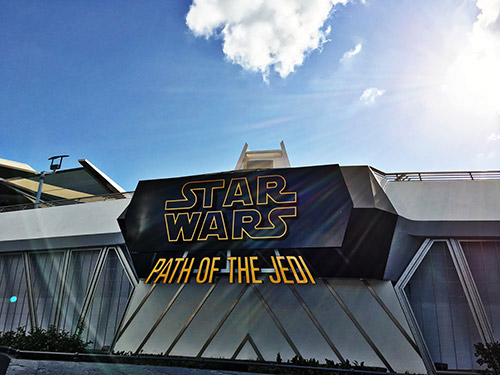 Star Wars Launch Bay - The Innovations Building has been transformed into Star Wars Launch Bay which houses actual props from the films, replicas, and character meet-n-greets with Chewbacca and Kylo Ren. Because it was part of the original Season of the Force, we don't know how long it will be around.
Star Tours - The Adventures Continue - Don't worry, the ride isn't going anywhere, BUT right now each ride includes one Jakku scene from The Force Awakens. Eventually, this new scene is going to be part of the regular rotation, so you may have to ride Star Tours a few times before you get to experience Jakku. We recommend getting to Disneyland ASAP if you want to be guaranteed to have the new scene be part of your adventure.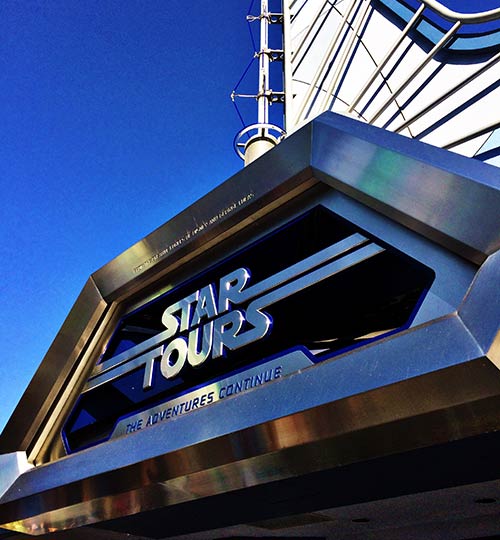 Disneyland Forever - Fireworks really are the perfect way to end a perfect day at Disneyland, and the Disneyland Forever fireworks are truly unlike any other fireworks show that Disney has put together. You are completely surrounded with the stories, and best yet, you don't have to be right in front of the Castle to be a part of the show. You can experience the fullness of Disneyland Forever from four areas of the park, Sleeping Beauty Castle, the Matterhorn, Main Street U.S.A. and "it's a small world." Like the Paint the Night parade, the fireworks show was created specifically for the celebration and replaced all seasonal fireworks last year. Once again, there's no guarantee the fireworks will continue, so we recommend getting a summer trip on the books.
Sparkly Minnie Ears, Mickey Hats, etc. - That's right folks, when the Diamond Celebration ends, with it will end the sell of all sorts of sparkling accessories. I have loved the blue and silver of the bejeweled Minnie head bands, Mickey ears and more. It makes a perfect way to remember your trip during the Diamond Celebration.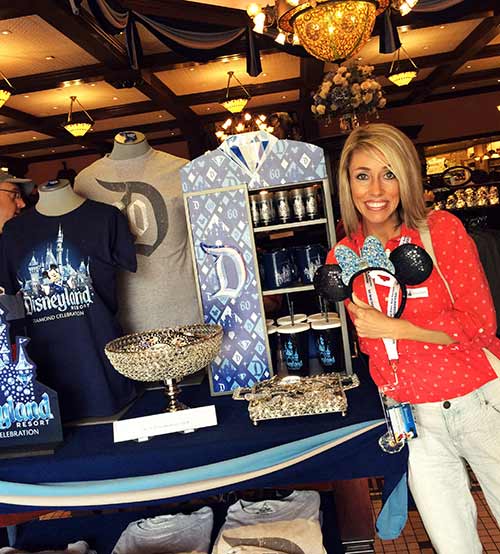 Galactic Grill - For a limited time, and we're not sure how limited, the Tomorrowland Terrace has become the Galactic Grill serving up Star Wars themed food items, including collectible merchandise. You can order everything from Star Wars themed burgers to Darth by Chocolate desserts. You can also get the cutest BB-8 collectible cups with your soft drink of choice, and order your lunch in a Han Solo "Man in Carbonite" lunch box. If you're a Star Wars fan, you'll want to get there soon.
Spiderman and Captain America - If you haven't heard, Disneyland has acquired some pretty "Marvel"-ous characters and they've been greeting guests on a rotating basis. Right now you can meet both Spiderman and Captain America in Disney California Adventure Park. No word to how long these two will stick around, but chances are, they'll be out of rotation next summer.
Disneyland Railroad Experiences - You may have heard that construction for Star Wars Land has officially begun. It totally has, and with it some closures began early this year. One of those closures was the Disneyland Railroad was stopped in its tracks. However, with that closure came a whole new way to interact with the historic trains! You can visit with the conductors and get up-close-and-personal with the cars at the New Orleans Square Station and the Main Street U.S.A. station. You'll likely never get this in depth of an experience with such a piece of Disneyland history ever again.
Soarin' Over California - This is one attraction that we can assuredly say will NOT be at Disneyland next summer. In fact, it will only be there this summer until June 15, because on June 17, Soarin' Around the World will take its place. If you want to experience them both back-to-back, there's still time to book a trip for that week!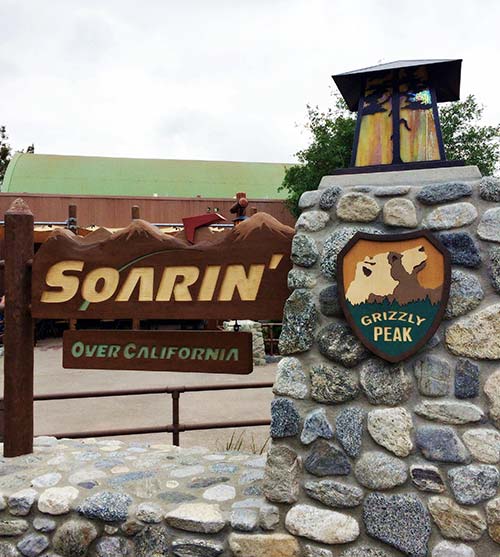 Tower of Terror - This one may TOTALLY be a rumor at this point, but you may have heard that the original Tower of Terror is toying with the idea of a re-theming. Some information leaked that Disneyland was confirming plans for a Guardians of the Galaxy overlay for the attraction with a fall 2016 closure and a 2017 spring opening. Again, this may just be a rumor, but since nothing is guaranteed, we'd hate to "drop" the ball and have you miss one last time to ride the Twilight Zone Tower of Terror!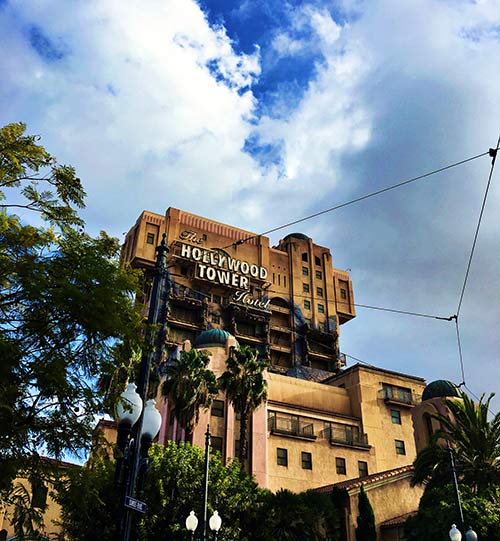 One thing that's not a rumor is how much fun you'll have at the Disneyland Resort this summer! And, you can save the most by booking our extra night free hotel specials at select Anaheim area hotels and combining that with our extra day free Disneyland tickets. You can see all of our Disneyland packages online or call our agents at 855-GET-AWAY.

Check out these other great articles: