It's a new year and so many new things are happening at Get Away Today and the Disneyland Resort! Read on for all the 2019 Get Away Today changes.
If you've booked your Disneyland vacation with Get Away Today before, first of all, thank you! Second, there are quite a few things that will be different in 2019. To make it easy, we've broken down all of the changes for you below.
2019 Get Away Today Package Changes - Electronic Delivery
New for 2019, Get Away Today will no longer be sending any packages through regular mail. Everything will be fulfilled electronically which means a few really exciting things.
No need to pay rush shipping for last minute orders. Instead, everything is delivered almost immediately upon payment!
As long as you have your phone, or access to any mobile device, you'll have your documents. That means no frantic searching for lost tickets and no way to leave your documents at home.
Not only is electronic delivery more immediate, it's more secure. There's no worry about tracking packages through a delivery service.
This is also good news for international orders who will no longer need to pay international shipping.
Because we are not shipping any packages, we are only able to sell tickets and vacation add-ons that are available electronically. Because ART and PCA shuttle tickets are not available electronically, you'll now be able to purchase those at your hotel.
Photo courtesy of Anaheim Resort Transit
2019 Get Away Today Package Changes - Disneyland Tickets
The most exciting aspect of electronic delivery is our Disneyland e-tickets. One notable change with our Disneyland tickets is that you can either show them on your phone, or you can print off a copy of the voucher that is emailed to you. Either way, you'll go straight to the gate and get physical tickets given to you the first time you enter a park.
In the past, you could choose between will-call tickets or physical tickets. With the will-call tickets, you'd go to the Disneyland ticket window to pick-up your physical tickets. From there you would go to the gate. For guests who chose physical tickets, we used to send tickets in the mail so they could avoid waiting in line to pick up their Disneyland tickets. However, the new e-ticketing system eliminates any worry of tickets getting lost in the mail, or accidentally being left at home.
A date is required to purchase Disneyland e-tickets, however, one new feature for 2019 is that they are valid for a longer period of time. If you are purchasing the limited time spring special, your tickets are valid for use any date January 7 - May 23, 2019, except for April 14 - 22, 2019.
All of our other tickets are valid for travel any date April 14 -22, 2019 and May 24 - December 31, 2019. Tickets still must be used within 13 days of the first day of use, or before the expiration date listed above, but you have a lot of flexibility. For example, if you purchase a ticket and intend to visit in June, but then need to reschedule to October, you don't need to reschedule your tickets.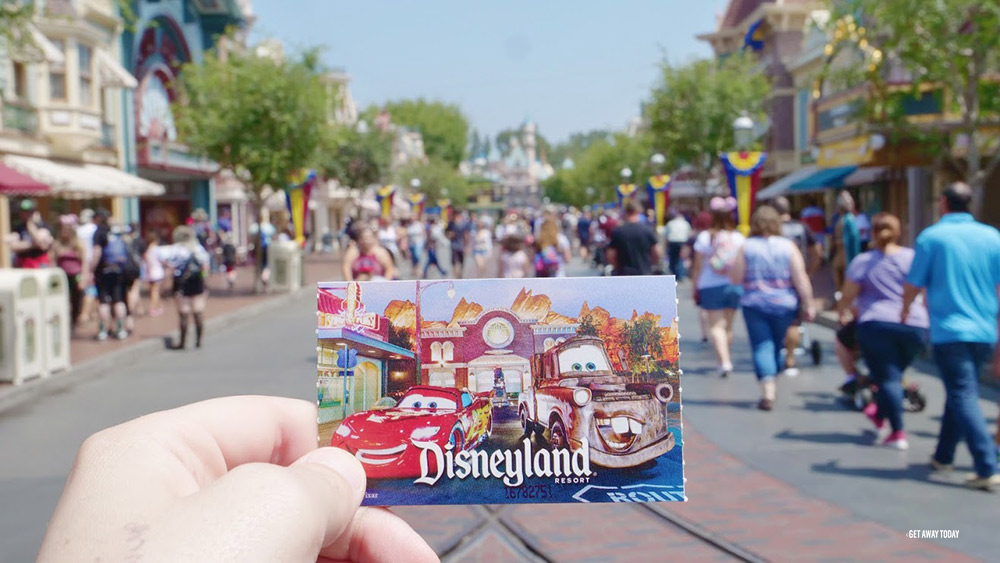 You can find out all about our new Disneyland e-tickets in our complete blog post. Here we break down exactly how to order, pick up and use Disneyland e-tickets. We also cover MaxPass and how to use your tickets with the official Disneyland app.
One other tip about the new Disneyland e-tickets is that if you purchase all of your Disneyland tickets on one voucher, then any change you make to any one of the tickets will affect all of the tickets on that order. If you'd like to have added flexibility of changing or cancelling tickets, we recommend that you enter each ticket into your cart one at a time. You can also call our office at 855-GET-AWAY to have an agent submit your order. Disneyland tickets are the same price online and over the phone.
2019 Get Away Today Package Changes - Character Dining
The Disneyland Resort is no longer selling Character Dining vouchers, so they are no longer available for purchase in Get Away Today packages. However, we still love and recommend Character Dining as a great way to enhance your Disneyland vacation. You can still make Character Dining reservations directly through Disney via phone, the official Disneyland website or the app. Reservations can be made up to 60 days in advance. Payment will be due when you are at the restaurant for your meal, like a typical restaurant payment experience.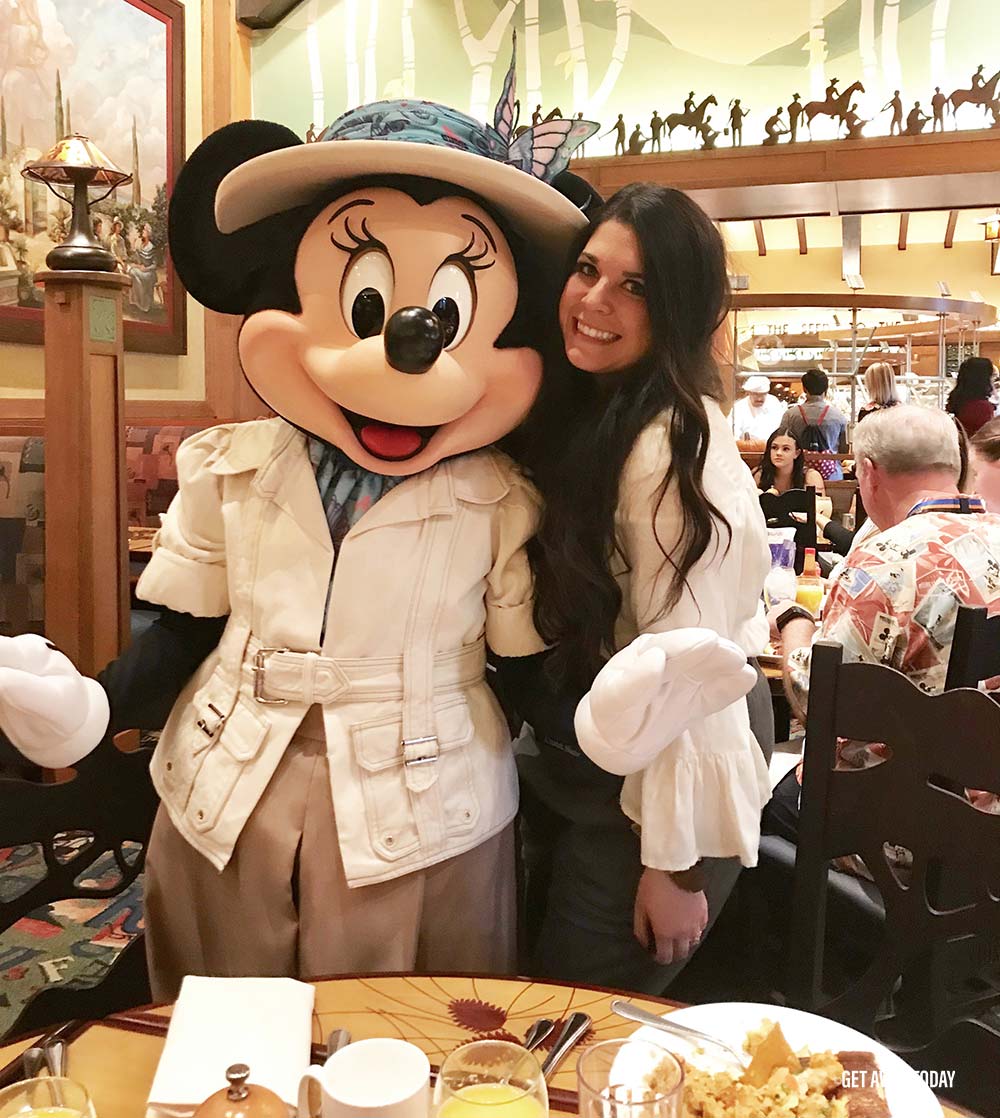 2019 Get Away Today Package Changes - Free Gifts
When you purchase your tickets or package through Get Away Today, you'll still receive our area coupons valued at up to $400 via email. These coupons include specials on Downtown Disney and other area restaurants, merchandise savings and more. Print what you'd like, or show the coupon on your phone. You'll also receive links to a number of free printable activities including vacation countdowns, autograph books, travel games and more.
One of our other favorite gifts that comes with package and ticket orders is a free Chatbooks photo book. These are 6x6 inch soft cover books that you can create with your vacation photos. You'll receive the code to redeem your free book right before your trip to keep it on your mind. You'll also receive the code again after you get home so you don't forget to make your book. It's the perfect souvenir!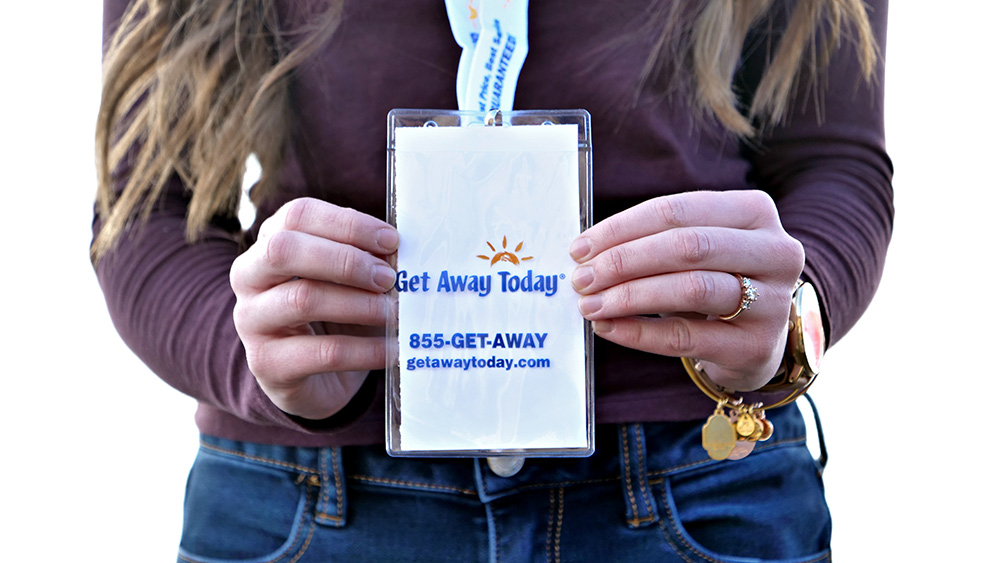 In more good news, our Disneyland vacation packages still include a free lanyard for each person in your group. Since we're not shipping physical products, you'll pick up your Get Away Today lanyards at your hotel when you check-in. You'll receive a voucher to redeem at your hotel in your email receipt.
2019 Get Away Today Package Changes - Layaway Plans:
One of our other exciting changes at Get Away Today has to do with our Layaway Plans. You can still hold your vacation and lock-in your savings for just $175 down. The big change is that final payment is now due five days prior to travel, ten days later than on previous packages! Because we don't have to ship physical documents, we are able to extend that due date making our Layaway Plans even more flexible than before.
There are a few exceptions to this rule. If you are staying at any of the Disneyland Resort or LEGOLAND California Resort Hotels, or the Paradise Point Resort & Spa in San Diego, you'll need to pay off your package 7 - 10 days prior to travel due to their cancellation policies. If your package is booked for one of these properties, you will be notified of your package due date.
Booking 2019 Get Away Today Packages
We're here to help whenever you're ready to book your Disneyland vacation. Whether you're looking for the lowest price on Disneyland tickets or an entire vacation package, we've got you covered. We are excited for an exciting year with our award-winning customer service and even more seemless experiences. You can find all of our vacation package and tickets online and over the phone at 855-GET-AWAY.