Celebrating events in our lives is a great way to develop excitement and anticipation that can literally transform our outlook on life and our ability to enjoy family, friends, work and day to day adventures. In America, special days are marked with symbols of celebration, like a piece of cake, a party, fireworks or parades. In addition, family activities and events are marked with vacations or a special spot to remind us of a special memory.

Many of us remember that special vacation with our family either in a car playing games or that first air plane ride. Either way, remembering those fond memories seem easier than most because those days bring such great joy into our lives. That is why I like the philosophy of the Mad Hatter from Disney's Alice in Wonderland. He celebrates an unbirthday, 364 days a year; he found a way to celebrate the people that he loves every day!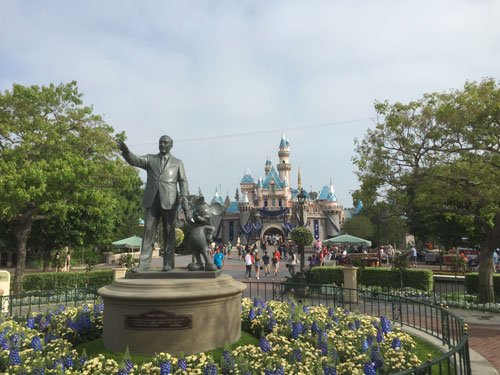 Photo credit: Mike and Jen Hatch. Sleeping Beauty's Castle is decked out in Diamond Celebration decorations and will sparkle up the night when the park celebrates its 60th Anniversary this year!

That is just one reason why I love visiting Disneyland. Every day is special at the Disneyland Resort and that is why every day you can experience a Disney parade, fireworks show or special event.

Beginning on May 22 of this year, The Disneyland Resort will begin to celebrate its 60th (Diamond) Anniversary complete with a new nighttime parade, called "Paint the Night," upgraded fireworks, called "Disneyland Forever," and many other changes to celebrate another milestone in the venerable park's amazing history. In addition, Disneyland Resort will be celebrating with upgrades and additions to the Matterhorn, World of Color, and Peter Pan. Though not officially announced, Soarin' Over California, is being re-imagined along with the entire Condor Flats area that will be renamed the Grizzly Peak Airfield when it re-opens this summer.

The celebration is built for you and your family as much as the history of the park. The new activities will encourage you to remember your first trip to the park and to create many new memories. Check out the new TV ad encouraging families to re-live some of those happy memories:



In short, there has been no better time to make plans to visit Disneyland. There are so many fun and exciting changes to share with your favorite people! Disneyland has always provided great opportunities to celebrate. Here are a few examples of celebrations throughout the years:

Opening Day, July 17, 1955: Walt Disney dedicated the park on ABC Television with TV correspondent Ronald Reagan (who later became President of the United States).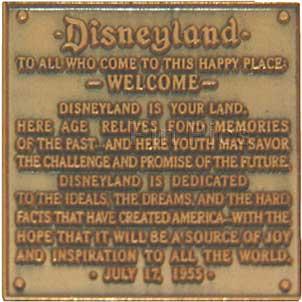 10th anniversary: Walt Disney created a TV show to celebrate the park's big day, called Walt Disney's Wonderful World of Color (the name sake of the California Adventure water show). In the show he unveiled upcoming attractions including, it's a small world, Pirates of the Caribbean and the Haunted Mansion. Can you imagine being at Disneyland when they opened these, now, classic rides that are part of the world's lexicon? You can watch the entire show here:



25th Anniversary: The park celebrated the 25th anniversary by being open for 25 hours. Guests enjoyed two calendar days in the park! Disneyland brought back the multiple hour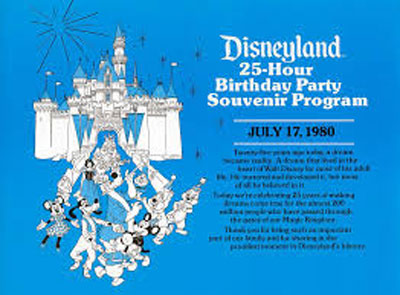 idea when they introduced One More Disney Day on Leap Year of 2012. I was there! My friends and family were there for all 24 hours and was actually on the park for about 26 hours straight. What a great Disney Day!

The event was so successful that they brought it back and will celebrate 24 hours over Memorial Day weekend this year, which will kick off the summer season and the 60th Anniversary! You can read about all of the 24-hour Disneyland party details here.

40th Anniversary: The park celebrated with the opening of the Indiana Jones Adventure and created many exciting adventures throughout the park. Check out this excellent history of Disneyland over the years including clips from opening day, interviews with Walt Disney, the building of Disneyland, and interviews with celebrities, including Star Wars creator, George Lucas! The video below is a great review of the history of Disneyland and will give you the frame work to REALLY enjoy the history behind the 60th anniversary:



The 40th Anniversary time capsule can still be seen at Disneyland. Can you and your family find it?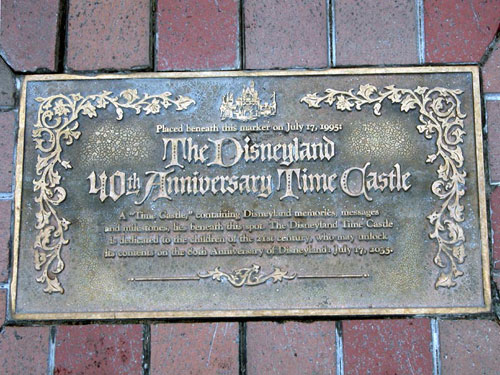 50th Anniversary:
Steve Martin, who started his career selling products in the Magic Shop on Main Street, U.S.A., hosted a show that appeared in the Opera House. In addition, the park celebrated with a new parade, fireworks show and many additions. Sleeping Beauty's Castle was decorated with crowns to remember the past five decades of the park. You can see and read all about it below: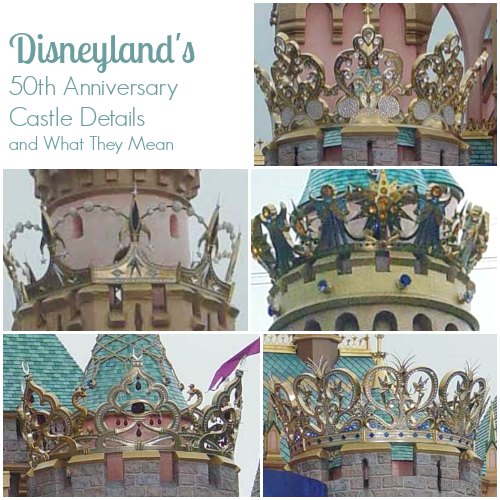 The first ten years:
The creation of Disneyland is represented by a pair of famous ears peeking up over the horizon to see the wonders to come. You may know that Mickey ears are the most popular souvenir at the Disneyland.
20th Anniversary:
The "New Tomorrowland" of 1967 is represented by rocket ships and planets. Tomorrowland will be re-imagined yet again as the world, "savors the challenge and promise of the future" with amazing new additions. Disney insiders are guessing on additions of Star Wars and Marvel Comics heroes coming to Tomorrowland.
30th Anniversary:
The Blue Fairy represents the debut of the beloved Main Street Electrical Parade. The 60th anniversary will bring back a night time parade inspired by the Main Street Electrical Parade with a new and exciting modern technology!
40 years:
The Indiana Jones Adventure is represented by the evil Eye of Mara, guarded by mesmerizing snakes.
The 50th Anniversary
of Disneyland is represented by fireworks and Tinker Bell.
Each celebration just keeps getting bigger and better. The 60th is sure to be one you won't want to miss. If you're going for the Diamond Celebration, here are a few suggestions to make your celebration extra special:
Stop by any ticket booth, City Hall in Disneyland Park or The Chamber of Commerce in California to pick up your free celebration pin, cast members will acknowledge your anniversary, birthday or special day!
No special day can be complete without a tasty treat! Have a custom cake delivered right to your loved one. You can make special arrangements for a personalized cake to be delivered at any Disney table service restaurant. To order a cake or learn more information on participating locations, please call (714) 781-DINE or (714) 781-3463 up to 60 days prior to your visit. You must order custom cakes at least three days prior to your preferred date of delivery.
Carry an autograph book and a pen through the park. When you spot any Disney characters wandering about, ask them to sign the book. They'll leave special birthday message inside.
Tell the band in New Orleans Square (near the Haunted Mansion and the Pirates of the Caribbean) to play a birthday song. They'll happily accommodate you once they see your button.
Plan to go on at least one of the three Disneyland rides which have a birthday theme. The Winnie the Pooh ride entails a birthday party for Pooh Bear. The Alice in Wonderland ride features a "very happy un-birthday" party, and the Haunted Mansion involves a ghost in the grand banquet hall blowing out the candles on her birthday cake.
Walt Disney understood the importance of taking the time to celebrate special occasions. Before Disneyland opened, Walt and his wife Lillian celebrated their 30th Anniversary. Complete with the Golden Horseshoe revue, the maiden voyage of the Mark Twain and a star studded guest list, they had a party to celebrate their life together. Each year, Disney fans set a table at the Golden Horseshoe for Walt and Lillian on their anniversary day, July 13th, to celebration that special moment.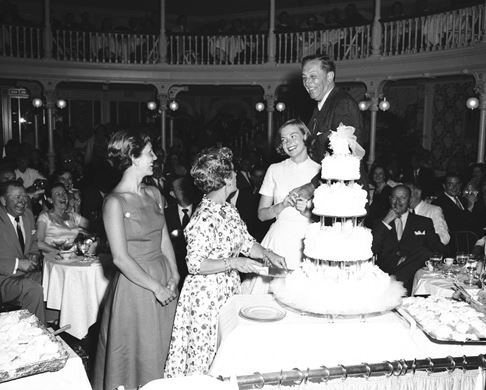 Walt and Lillian Disney celebrating their 30th anniversary at the Golden Horseshoe in Frontierland at Disneyland. Image credit: Disney Blog

Get Away Today has a place set for you to celebrate your special day. Whether you are celebrating the Disneyland Diamond Anniversary or another cause for celebration, call the Disneyland Vacation experts at Get Away Today to make arrangements for you to create new and special memories with your loved ones.

All Disneyland packages can be found online or by calling 855-GET-AWAY.


Chris Dallin is a Disney fanatic. He travels to Disney parks several times a year and continues to find hidden gems, joy and magic in the Happiest Place on Earth. Tune into future blogs for additional ways to experience Disney!

Check out these other great articles:

Disneyland 24 Hour Party Details
15 Can't Miss Disneyland Resort Diamond Celebration Updates
8 Things You Didn't Know You Can Do at Disneyland
Ways to Celebrate at the Disneyland Resort