UPDATED September 2019: There are many special events at Disneyland this year. Keep reading to learn about the fun from earlier in the year, what's happening now and what's to come later in 2019.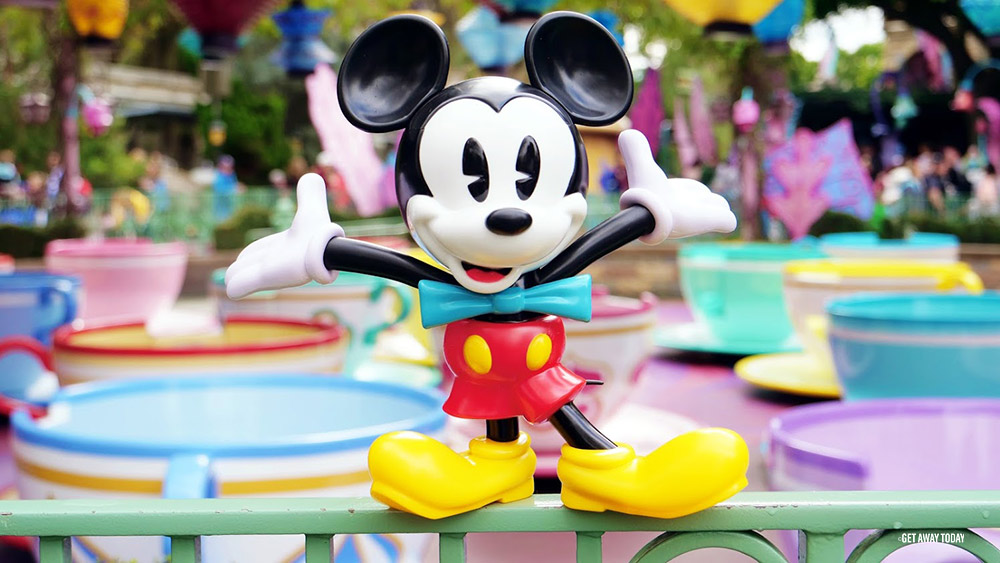 We are happy to be hosting our partner, Dean, from Park Savers today on Get Away Today! We value the relationships we have we Disneyland, hotels and others who are committed to helping you have the best experience ever on your next vacation.
Disneyland Events 2019
2019 is shaping up to be one of the most historic years ever for Disney. We are all excited about Star Wars: Galaxy's Edge that opened this summer at Disneyland Park, and is the largest expansion the park has ever seen. Can you believe it? Walt Disney always planned to allow Disneyland to be an ever changing Resort, and it is certainly living up to his vision.
This summer also saw the opening of three new attractions. Two of the attractions are located in Pixar Pier; one being Inside Out Emotional Whirlwind and the other being Jessie's Critter Carousel. Additionally, Disney surprised us in April with the announcement that Mickey's Philharmagic was coming to Disney California Adventure Park - later that month! True to their word, Mickey's Philharmagic opened in April 2019 to everyone's surprise and delight.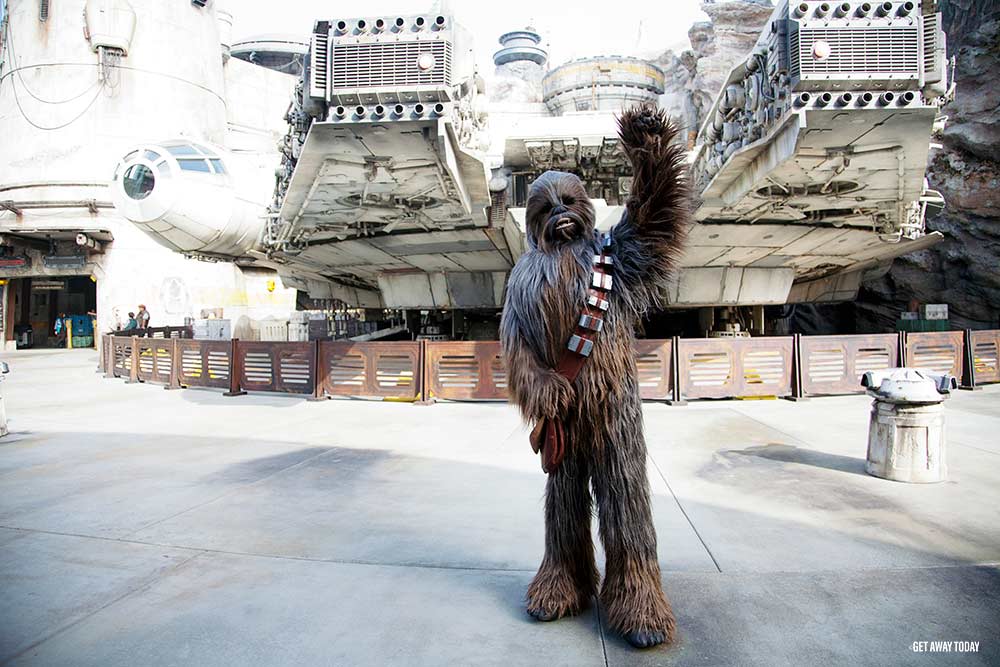 Although those attractions are here to stay, early 2019 brought some limited time celebrations including Get Your Ears On: A Mickey and Minnie Celebration party for Mickey's 90th birthday. The Disney Food and Wine Festival in California Adventure Park took place March - late April 2019. Both Disneyland events included limited-time activities, merchandise, food and entertainment that you can read more about below.
Disneyland Events - Get Your Ears On: A Mickey and Minnie Celebration
The Get Your Ears On Celebration was Disneyland Park all dressed up for our favorite pal Mickey as he celebrated his 90th birthday with all his friends! To celebrate this special occasion, the resort brought in a brand new night time show called Mickey's Mix Magic. This family friendly dance party combined music, lasers, lights and projections into one of the coolest shows we've seen! There were three different viewing areas for the show including Main Street U.S.A., Rivers of America and "it's a small world."
Also included with the Get Your Ears On Celebration was the return of Mickey's Soundsational Parade with some all new additions.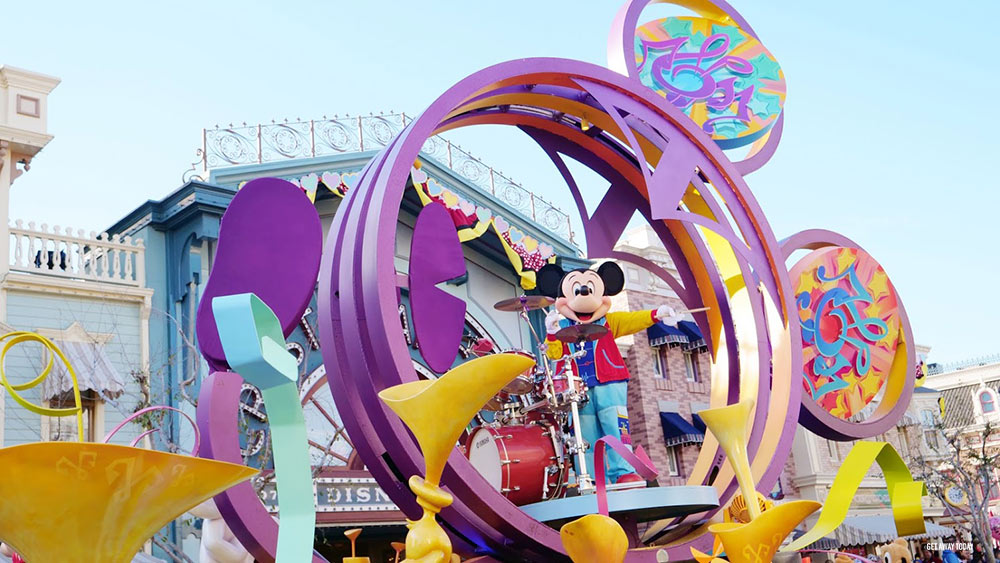 Any foodies out there? Well, in addition to a couple new Disneyland events, the Get Your Ears On Celebration introduced a lot of new limited time dining experiences for stands, quick-service dining, lounges and sit-down restaurants throughout the Resort.
Disneyland Events - Disney Food and Wine Festival
Over at California Adventure Park guests celebrated the Disney Food and Wine Festival with limited time food offerings at The Marketplace, celebrity chef demonstrations and cooking experiences for young and old alike.
The Disney Food and Wine Festival began on March 1 and ran until April 23, 2019, the longest run due to its popularity. As far as Disneyland events go, the Food and Wine Festival is a foodie's delight! Like previous years, there were a number of events that required no additional fees or advance registration. They included the following:
30 minute seminars from celebrity chefs
Kids cooking with Chef Goofy
There were also some events that required reservations, which filled up quickly! If you are interested in any of the following events for 2020, definitely head to the Disneyland website to sign up and pay to reserve your spot as soon as they are released.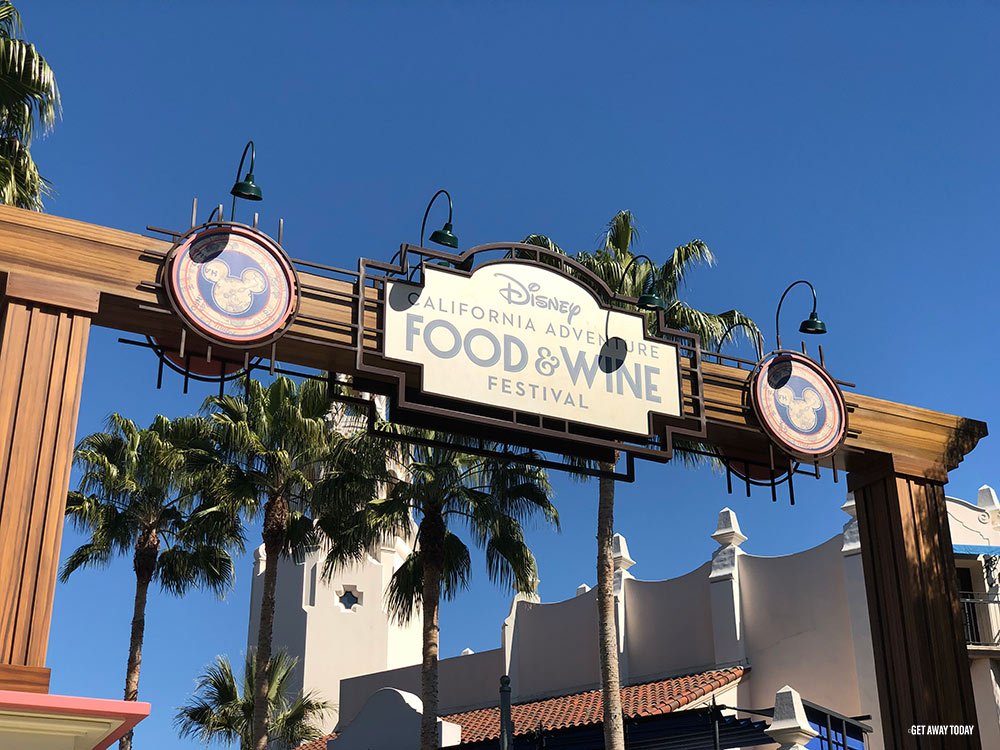 Celebrity chef demonstration
Dinner with Disney chefs
In person meet and greets and demonstrations with celebrity chefs
Sweet Sundays: A weekends only event during which Disney chefs demonstrate how to prepare some of your favorite desserts.
Winemaker receptions
Mixology classes
Star Wars: Galaxy's Edge Opening
Because we are going in chronilogical order, it makes sense to mention the opening of Disneyland's largest expansion again. Guests were completely immersed in the planet of Batuu on May 31, 2019. When the land first opened, it was only available to guests with advance reservations. On June 24, 2019, the land opened to all park guests to rave reviews. In fact, Star Wars: Galaxy's Edge even made it onto TIME Magazine's list of greatest places in the world.
Disneyland Events - 4th of July
The Disneyland Resort hosts "Disney's Celebrate America! A Fourth of July Concert in the Sky" each year to celebrate America's independence. Guests also enjoyed themed food, drinks and merchandise sporting red, white and blue for the 4th of July.
Disneyland Events - Disneyland's Birthday
Although Disneyland's birthday isn't actively promoted, it is celebrated every year in July. The Resort officially opened on July 17, 1955, making 2019 the year of Disneyland's 64th birthday. Typically, on the day chosen to commemorate the anniversary, unique souvenirs are available and there is even a parade.
Disneyland Events - Halloween Time
One of the most beloved Disneyland events is Halloween Time! Beginning the earliest ever, the event officially kicked off on September 6th and is running through October 31, 2019. Guests can enjoy Halloween overlays throughout the Disneyland Resort during Halloween Time. New food and merchandise is also available during this special time of year. This year Mickey's Halloween Party (a separate, ticketed event) was retired and replaced with the new and larger than life, Oogie Boogie Bash - A Disney Halloween Party held in Disney California Adventure Park. Most party dates are already sold out, but there are a few for the October 29th party.
Disneyland Events - Holidays at the Disneyland Resort
Experience the sounds, sights and smells of the Holidays at the Disneyland Resort. Beginning November 8, 2019 and running into January 6, 2020, this is another extremely popular Disneyland event every year. Holiday themed overlays will boost the magic in the Resort as it is infused with the joy of the season. Look for special fireworks shows, Holiday themed rides such as Luigi's Joy to the Whirl and delicious foods with peppermint accents.
As you can see there's a lot to celebrate at the Disneyland Resort. So grab your ears, bring an empty stomach and get ready to celebrate like never before! If you are ready to participate in any of the celebrations at Disneyland this year, book now with Get Away Today!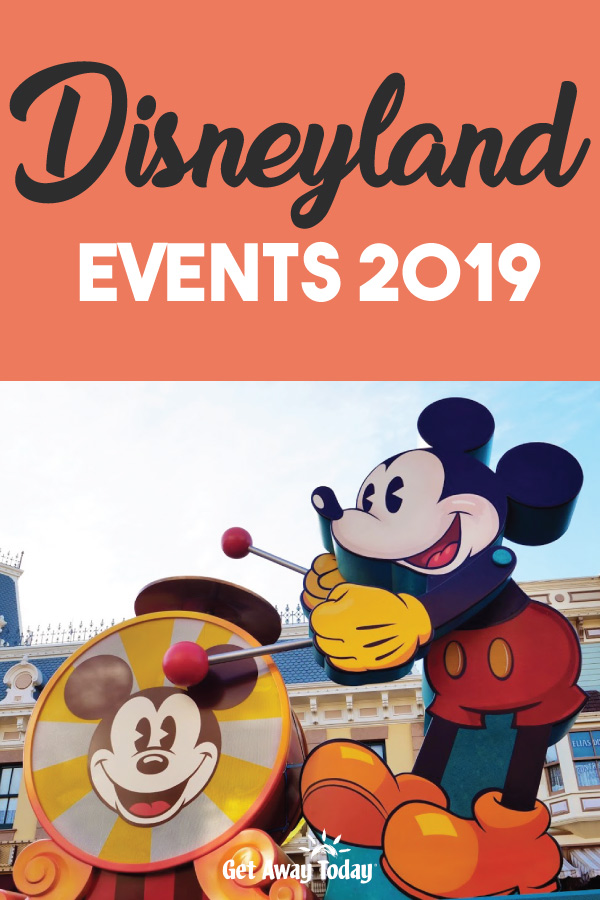 Dean is a frequent visitor of the Disney theme parks. He's been going consistently since he was 6 years old as an Annual Passholder. Dean founded Park Savers in 2009 so that he could share advice with others including how to save at the parks and how to discover all of the Magic of Disney.