"I just want you guys to know that our vacation to Disneyland was the best time ever. From the hotel to the parks, it was amazing. All our reservations, tickets everything was in order ready to go. It was perfect and we will for sure use you guys again. Thank you so much, we had the time of our lives.
Thank you again,
Robert T."
"We had a great time and all the accommodations were excellent!! I have been bragging to everyone about you guys!! Thanks for a great trip!
-Rosanne H."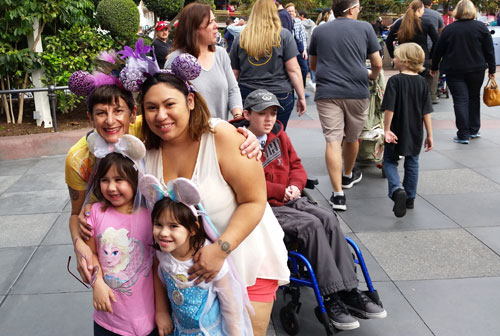 "After finding the correct hotel in Anaheim, thanks to your staff, we were able to check in with no problems and relax from our travels. This was going to be quite the trip. We went in to Downtown Disney to pick up our tickets in the evening (as suggested by your agent) and to do a little shopping. The next morning we didn't have to wait in line for our tickets and had very great day. The rest of the trip was good and the Ramada buffet breakfasts were very good. I was a little reluctant to upgrade to this hotel. I was glad listened to the agent in his recommendation of the Ramada. The hotel wasn't too far from the resort so we walked to Disneyland each day, not having to wait for buses.
Sincerely,
Brent I."
"Oh my gosh, thank you so very much for giving me such an awesome deal on our recent vacation thru Get Away Today! I realized that I have a Chase Disney Visa about a month before our travel date and I called to see if I could get a better rate through my credit card travel. They quoted me almost $1,500 MORE than what I paid through Get Away! When I told them how much I paid for my trip with tickets included, they were in shock! LOL. They told me I did a great job booking my family's vacation, but really I owe it all to you. We spent five days and six nights in a good neighbor hotel in the Disneyland Resort Area, with 4 day park hoppers for Disneyland and California Adventure, and one day at Universal Studios.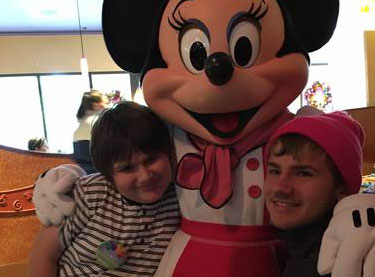 We also thoroughly enjoyed our special character breakfast at Goofy's Kitchen! The transit tickets were great also. Last thing you want to do when you shut down the park is sit in tons of traffic to get back to your hotel. It was a bit colder than we are used to (because we usually travel here in the summer months) but Christmas and New Years at the park is beautiful! An absolute bucket list item for sure! Anyway, I adore your service and will be booking our next adventure with you as well. Happy New Year!
Warmest regards,
The Woods Family"
At Get Away Today, we pride ourselves on knowing our hotel partners inside and out. Our agents visit them annually so that when you book your vacation, we can give you personalized recommendations. We love helping our families find the perfect hotel. Whether you're looking for the closest hotel to Disneyland, a room with a full kitchen, the very best deal, or a big breakfast, our agents can help you find it at 855-GET-AWAY. Or, book any of our
discount Disneyland packages
online and use our easy filter to find the features you're looking for. Either way, we'd love to help you book your perfect Disneyland vacation.

Read what more Get Away Today guests are saying about their vacations:
First Time Visitors to Disneyland with Family
Layaway Plan Helping Families' Dreams Come True
One Great Vacation for a Disney Addict
A Great Vacation for a Disneyland Convert