UPDATED JANUARY 2019 Planning your Disneyland vacation is one of the most exciting things you'll do all year, but it can also be one of the most confusing. "When is the best time to go to Disneyland?" is one of the most frequently asked questions we get asked here at Get Away Today. It's also one of the trickiest questions to answer, because honestly, it depends on what you're looking for.


Image credit: ©Disney

One thing is for sure though, and that is no matter when you decide to go this year, you are in for a treat! Frozen Fun has been taking Disney California Adventure Park by storm (pun intended) and the Disneyland Resort Diamond Celebration officially kicks off on May 22 with three incredible new nighttime shows and other surprises.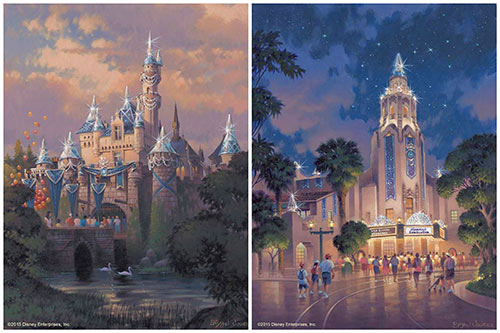 Image credit: ©Disney

To help make your 2015 Disneyland vacation planning a little easier, we've put together this quick at-a-glance planning guide that breaks down what's going on month-by-month.


We hope it helps. Now, you just need to pick which of our Disneyland packages is best for you! We definitely recommend booking as early as possible to get the best deal, including first dibs on our extra night free hotel specials. Keep in mind, you don't have to pay for everything right up front when you book with Get Away Today. Use our Layaway Plan and you can hold your entire vacation for just $175 down! Make as many payments on your own schedule; final payment is due just five days before you travel. It's the most flexible way to pay for your Disneyland vacation and still get the best deal on hotels and Disneyland tickets.

Book your Disneyland vacation online or call any of our Disney experts at 855-GET-AWAY.


Check out these other great articles:

Spring Break Tips for Frozen Fun at the Disneyland Resort
Disneyland Diamond Celebration Announcements
25 Tips for a Great Disneyland Vacation