Summer is nearly upon us and the kids are almost out of school, which means you can expect new and exciting things to be opening soon at the Disneyland Resort. Along with Monstrous Summer, Fantasy Faire and Iron Man Tech Presented by Stark, there is a new show featuring everyone's favorite mouse.
Mickey and the Magical Map will debut this Memorial Day Weekend on May 25th inside the Fantasyland Theater inside Disneyland Park. The musical will feature Apprentice Mickey, a cast of live performers along with some of your favorite Disney friends and a huge interactive map. The enormous interactive map will help you and your family travel to places all over Mickey's imagination. The map is set on a multi-tiered LED screen that covers 35,000+ square inches with nearly 1 million pixels.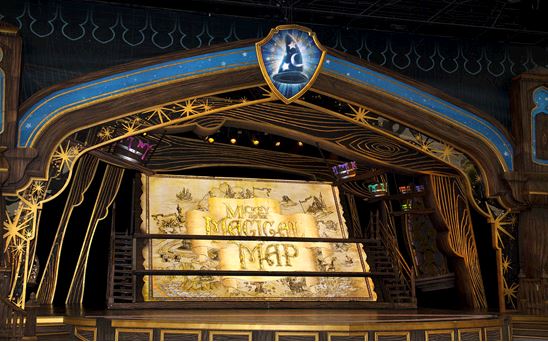 Image credit Disneyland.com ©Disney
Disney's Imagineers are describing the new show as a musical extravaganza. The show will feature an original song written just for the show.
"We've written numerous songs for various Disney TV and film projects," said Composers Adam Watts and Andy Dodd. "'Journey to Imagination' was particularly unique and special in that it was an opportunity to work on a song specifically for a feature at the park that includes so many classic songs and characters."
Check out some of the behind-the-scenes action in this Disney video!
You can book your family's summer vacation to Disneyland online or call our reservation staff at 855-GET-AWAY!

Check out these other great blog articles:
Summer Vacation Deals on Good Things Utah
Disneyland's New Attractions: As Seen On "Or So She Says
Disneyland Fantasy Faire Open
Iron Man 3 Comes to Disneyland