Buena Vista Street is one of the newest lands at the Disneyland Resort and opened in 2012 as part of the grand-reopening of Disney California Adventure Park. Our One Minute Guide will give you a glimpse into everything Buena Vista Street has to offer.
At Get Away Today one of our favorite days of the week is Monday... One reason is because we get to share a new glimpse of something with #MovieMonday. For the last few months our focus has been featuring a different land of Disneyland or Disney California Adventure Park with our One Minute Guide series.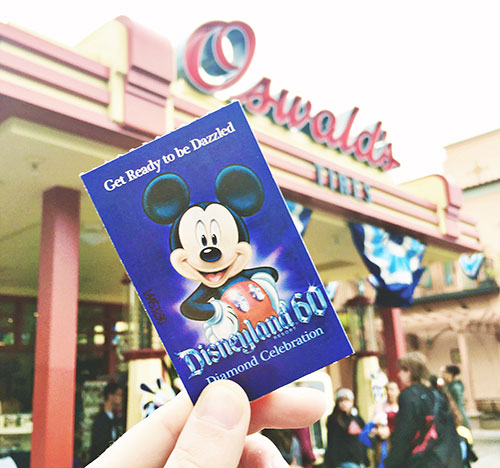 Today we're excited to share a One Minute Guide to one of the newest lands at the Disneyland Resort, Buena Vista Street. If you haven't been to Disneyland in the last five years, you won't even recognize Disney California Adventure Park, and a big part of that is the new entrance and the first land you experience when you walk in the front gate, Buena Vista Street.
Buena Vista Street exemplifies the Hollywood that Walt Disney experienced when he first arrived in California. It also includes one of the most photographed locations inside the entire Disneyland Resort, the statue of Mickey and Walt arriving in Hollywood in the summer of 1923. Be sure to grab a picture in front of this icon... and enjoy the show:
If you enjoyed our One Minute Guide to Buena Vista Street, be sure to watch our other One Minute Guide Videos:
When you're ready to explore Buena Vista Street, check out our Disneyland packages online or call our agents at 855-GET-AWAY. We'd love to help you take a step back into the California that welcomed Walt Disney!

Check out these other great articles: