UPDATED MARCH 2019: 2019 Disneyland packages are now available!
Click here to book your 2019 Disneyland vacation now
. Star Wars Land, an Inside Out attraction, Jessie's Critter Carousel and more are just around the corner at the Disneyland Resort. This is why one of the most searched questions is currently "When can I book 2019 Disneyland packages?" We've got all the details on when 2019 Disneyland packages can be booked and tips for making sure you get the best price on your vacation.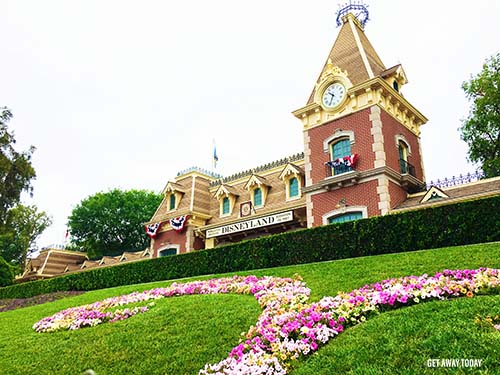 Isn't it crazy how fast time is flying by? We're more than halfway through 2018, and that means people are already starting to focus on 2019 Disneyland packages. When can they be booked? Will there be price increases? When does Star Wars Land open? These are just a few questions surrounding vacation packages for the Disneyland Resort next year. Luckily, we have the answers to your questions and a few tips on what you need to know when booking 2019 Disneyland packages.
When Can I Book 2019 Disneyland Packages?
UPDATE: ALL 2019 Disneyland packages can now be booked here. First, let's look at when you can book 2019 Disneyland packages. All 2019 ticket pricing is expected to be released within the coming weeks. Based on a few mouse whispers, we're thinking mid-July, so you'll want to be ready to book. While we're still waiting on some hotel rates, Get Away Today already has a few 2019 Disneyland packages available to book RIGHT NOW. That's right, you can already book some of our favorite hotel partners for travel through December 2019! You can check out the available 2019 Disneyland vacation packages online here.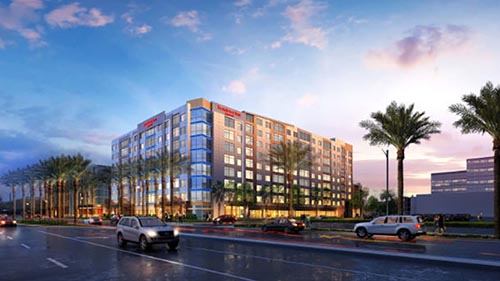 Photo courtesy of Residence Inn Anaheim Resort Convention Center
When should I schedule my 2019 Disneyland vacation?
Now, let's take a quick glance at when you should book your vacation for. It's likely you've been waiting with bated breath to begin planning your 2019 vacation – if you haven't already started putting tentative dates together. Here are just a few things to keep in mind:
Jessie's Critter Carousel in Pixar Pier – April 2019
Inside Out Whirlwind Attraction in Pixar Pier – TBD
Star Wars: Galaxy's Edge opening – May 31, 2019
Halloween Time – mid-September through October
Holidays – mid-November through beginning of January
While we don't have exact dates for all Disneyland events in 2019, this will hopefully give you a general idea of what time of year to book your magical trip. These aren't the only things you'll need to know when booking your 2019 Disneyland vacation, though. In fact, there are a few key things that you'll need to remember since 2019 will be unlike any year before it. Take a look at our tips for booking 2019 Disneyland packages below.
5 Things You Need to Know About Booking 2019 Disneyland Packages:
1- Book early.
Next year is set to be one of the biggest years for Disneyland with Star Wars Land, Downtown Disney changes and Pixar Pier additions. That means you'll want to book 2019 Disneyland packages as soon as you can for the best availability and pricing. We're expecting hotel availability to fill quickly and the possibility of multiple ticket price increases. And don't forget that Star Wars Land is expected to open in summer of 2019. Since we don't have an exact date, we'd suggest booking any 2019 packages that fall within May through August as soon as you can.
Keep in mind , we have some 2019 Disneyland packages available through December of next year. That means you can already start planning next year's Halloween or Christmas trip, with the added excitement of a galaxy far, far away being a part of those holidays in 2019!
We recommend using our Layaway Plan to lock in your prices for only $175 down. You'll be guaranteed the best prices on your 2019 Disneyland package and final payment won't be due until five days before you travel. That gives you up to 18 months to save!
2- Jump on specials.
Along that same line, don't hesitate to book when you see any specials come up for 2019 Disneyland packages. Once all 2019 pricing becomes available, keep your eyes open for specials like Adults at Kids' Prices and Extra Day Free tickets or Extra Night free specials for hotels. Since availability is expected to go quickly next year, that means deals and sales will go just as quickly. You don't want to miss out on exclusive savings when you have the chance!
3- Book a longer stay.
We always recommend booking your vacation as long as you can, but that's even more true for 2019 Disneyland packages. Why? Because, with all the new fun coming to the Resort, 2019 is expected to draw some of the biggest numbers we've seen. While there are many ways to save time at Disneyland and avoid some crowds, visiting for longer is one of the best. You don't want to feel rushed or like you've missed anything. A longer length of stay ticket will give you more time to enjoy your favorite attractions and entertainment, even if you don't get to them your first or second stay.
Plus, you save more the longer you play. Oftentimes, you can upgrade from a 4-Day to a 5-Day ticket for as little as $5 - $10 per person with Get Away Today. $5 to spend another full day in the Happiest Place on Earth? Yes, please! Right now a 5-day ticket is the longest ticket available for purchase at the Disneyland Resort. We don't know if that will change for 2019, but we will be sure to let you know.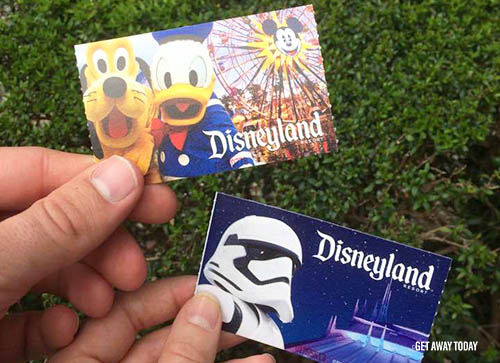 4- Plan in advance.
On top of looking out for specials, booking ASAP and planning a longer stay, doing all of this in advance will be key for 2019 Disneyland packages. While spontaneous trips to the Disneyland Resort are great, you may find them harder to accomplish in 2019. Which is why we recommend booking your 2019 trip as far in advance as you can.
In addition to booking your vacation, we also recommend planning out any Character Dining and table service restaurant reservations as early as possible. As far as we know, reservations will still be able to be made 60 days in advance. Try to stick as close to that as possible.You'll also want to check the schedule around 45 days before you go to make a general itinerary about what days you'll want to visit each park, what shows you'll want to see and what attractions your family won't want to miss.
5- Prepare for changes.
We realize that some 2019 Disneyland packages are being planned solely around Star Wars Land, which can be tricky since there isn't an official date yet. While you can book for the date you think it will be open and cross your fingers, there's another way. Book your package with our flexible travel insurance that allows you to move your dates with no fees and keep your low ticket prices. At Get Away Today, the Peace of Mind Plan can be added to any package for $75. This gives you the ability to change your reservation as many times as needed without any possibility of losing your low ticket prices. Keep in mind that we'll still need to check hotel availability, so if you have to make a change, we recommend doing it as soon as possible.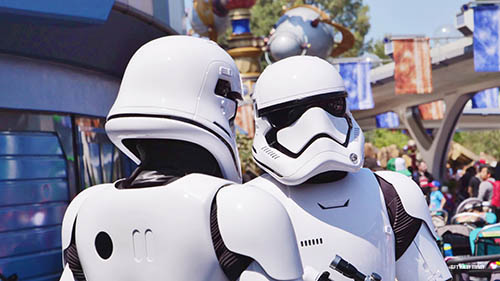 Now that you know when you can book 2019 Disneyland packages and all the key tips, what are you waiting for? Browse through all the available 2019 packages online now or give our Disney experts a call at 855-GET-AWAY. Even if we don't have the property you want quite yet, our agents will make note and contact you as soon as we do! 2019 is going to be a spectacular year at the Disneyland Resort that you don't want to miss.

Check out more Disneyland vacation planning tips: