UPDATED MARCH 2019. There are so many changes coming to Disneyland over the next few years and we couldn't be more excited! To help you keep track of them all, we've put together a timeline of when and what you can expect.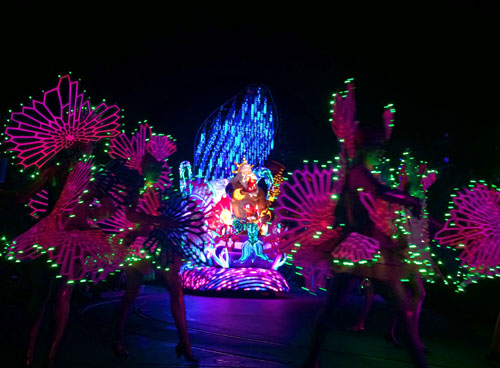 With all of the exciting announcements made at D23, we've put together your guide to the changes coming to Disneyland over the next few years. Some of these changes have already happened - including Digital FastPasses and the new MaxPass. Some of the changes coming to Disneyland will be here as soon as this fall, and others will arrive in 2019. The bottom line is, there is alway something new and exciting at the Disneyland Resort, which means it's always a good time to visit!
2017 Disneyland Changes
2017 was a year of change for Disneyland. The FastPass system converted to a Digital FastPass System. And tomorrow the Disney MaxPass will go live as well. You can find out all about these two systems here:
NEW: Disneyland's Digital FastPass System
Everything You Need to Know About the Disneyland MaxPass
The biggest changes coming to Disneyland in 2017 revolve around one of the most popular times of year to visit, Halloween Time at the Disneyland Resort! In 2017, the celebration will extend into Disney California Adventure Park as well. You'll still find your classic favorite fall decorations and ride overlays in Disneyland, but the festivities will spread next door.
©Disney Image Credit: Disney Parks Blog
Disney California Adventure Park will now be taken over by Oogie Boogie from Tim Burton's The Nightmare Before Christmas. Bats will surround Carthay Circle Restaurant and a Headless Horseman statue will be found on Buena Vista Street as well. There will be some spooktacular photo opps!
Over in Cars Land, Radiator Springs becomes Radiator Screams. Lightning McQueen and Mater will be sporting their Halloween costumes. Additionally, both Luigi's Rollickin' Roadsters and Mater's Junkyard Jamboree will have holiday music and overlays to set the mood.
You can find more about the Halloween changes coming to Disneyland here: Halloween Changes at Disneyland 2017.
2018 Disneyland Changes
Next year you can expect even more changes coming to Disneyland. In 2018, Paradise Pier at Disney California Adventure Park will become Pixar Pier! This means a new theme, Pixar character meet-n-greets, a new Pixar attraction, and welcoming the Paint the Night Parade. Paint the Night was a huge hit in Disneyland Park during the Diamond Celebration, and we are thrilled that it's coming back, this time at Disney California Adventure Park.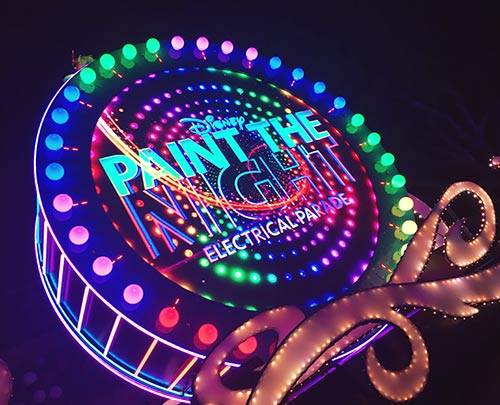 Additionally, next year, the Pixar Play Parade that was part of Disney California Adventure Park's line-up, will move to Disneyland. We are so glad that we'll be able to enjoy two of our favorite parades at the Disneyland Resort again!
The fun will kick off with a limited time Pixar Fest, just in time for summer. The exact dates and details of the event aren't available yet, but we know it's going to be fun! UPDATE AS OF FEBRUARY 2018: Pixar Fest will begin the celebration on April 13, 2018 while Pixar Pier will officially open on June 23rd. We can't wait to hang out with our favorite Pixar Pals!
2019 Disneyland Changes
Of all of the changes coming to Disneyland, this is the biggest of them all... Star Wars Land Disneyland has a name! Star Wars: Galaxy's Edge will open in a whole new area of Disneyland Park. Star Wars land Disneyland will open May 31, 2019.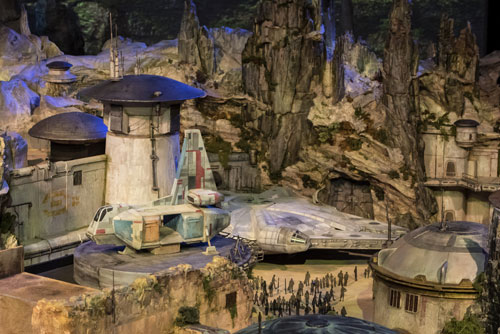 ©Disney
Star Wars: Galaxy's Edge is an all-new, completely immsersive 14-acre land. There will be two main attractions, a battle themed attraction and Millenium Falcon themed attraction. However, the real attraction will be the land itself. You will be transported to a whole new universe. The sights, sounds and even smells will make you feel like you are on another planet.
As you can see, no matter when you visit, you're sure to have a great Disneyland vacation! Of course, this is all in addition to the already amazing attractions at Disneyland. Some of our favorites include Space Mountain, Splash Mountain and Big Thunder Mountain Railroad at Disneyland. In Disney California Adventure Park, some of our favorites include Radiator Springs Racers, Soarin' Around the World, Frozen - LIVE at the Hyperion, and the all-new Guardians of the Galaxy - Mission: BREAKOUT!
Don't wait to book your Disneyland vacation! You can book your vacation through December 2018. By booking early you'll get to lock-in your low price. That means if Disney raises ticket prices, you don't pay more! You also get the first choice of hotels and can even use our Layaway Plan. Book online, or call our agents at 855-GET-AWAY.

Check out these other great articles: