UPDATED FEBRUARY 2020 If you're thinking of going to Disneyland next year, you're going to want to read our Planning Guide to Disneyland 2017. We let you know what's coming, what's going and all that you need to know.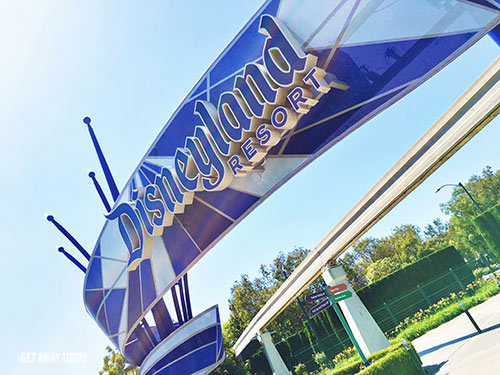 A Disneyland vacation is a special occasion. One of the things that keeps a trip to Disneyland so special is that the Disneyland Resort is always evolving. Walt is quoted as saying, "Disneyland will never be completed. It will continue to grow as long as there is imagination in the world." This upcoming year is no exception, so we've put together your planning guide to Disneyland 2017.
Guide to Disneyland 2017 What's Going:
Luckily too much isn't leaving Disneyland in 2017. The biggest change of what's leaving in our Guide to Disneyland 2017 happens very early in the year, so we'll just rip it off like a bandaid. The Twilight Zone Tower of Terror will close forever on January 2, 2017. If you want to ride it one final time, you'll need to get to Disney California Adventure Park before then. And also luckily, with this closure comes something new, so read on for that later.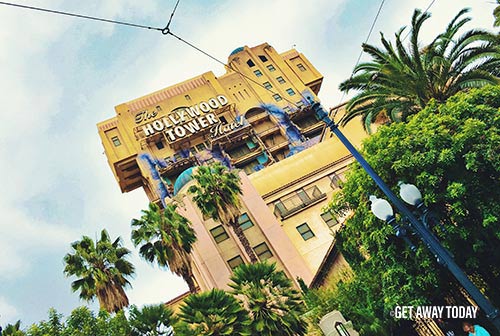 As for rumored closures, it's possible that Monster's Inc. Mike & Sulley to the Rescue may close. It hasn't been confirmed by Disney, but some park employees have made comments that it is going to close in order to make room for more Marvel in Disney California Adventure Park. No date has been announced, again, because it is still very much a rumor at this point. However, if you love Mike, Sulley and Boo as much as we do, you'll want to make sure to take a spin on this attraction - just in case.
Guide to Disneyland 2017 What's New:
Guardians of the Galaxy - Mission BREAKOUT! is the biggest and most anticipated as far as new attractions go. Housed in the old Hollywood Tower Hotel, the Guardians of the Galaxy attraction will open in Summer 2017 with the release of the new Guardians of the Galaxy 2 movie. It will make you feel like you are completely immersed in the movies and is going to be a different experience each time you ride. UPDATE: Disney has announced that the ride will officially be opening on May 27, 2017.
If you haven't been to Disneyland within the last year, you should also know that two new attractions opened at Disney California Adventure Park in 2016. Since they've only been around for a few months, we figure it would be wise to include them in our Guide to Disneyland 2017 as well.
Soarin' Around the World replaced Soarin' Over California in June 2016 and has been a huge hit ever since. You'll experience the thrill of flying over some of the world's most iconic landmarks. The Taj Majal, Iquazu Falls, Sydney Harbor and the Fiji Islands are just a small sample of some of the incredible sites you'll see. And possibly smell.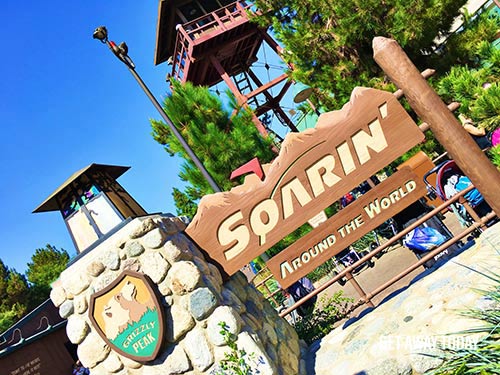 Frozen- Live at the Hyperion opened Memorial Day weekend 2016 to rave reviews. This hour-length Broadway style show features incredible music, costumes and special effects that have never been used in live theatre before. The show normally plays three times a day, but a fourth show is often added during busier times. When the show first opened a Fastpass ticket was recommended, however, since the theatre holds nearly 2,000 with each showing, Fastpass tickets aren't required. We still recommend arriving 30-60 minutes prior to show time in order to get the best seats.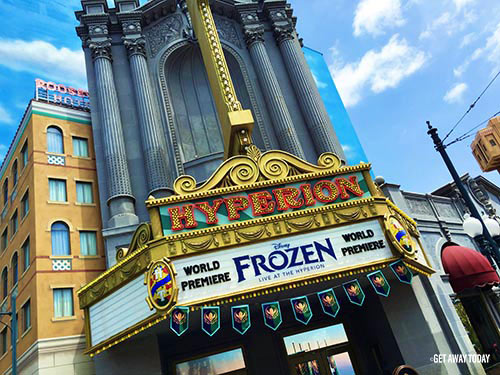 Guide to Disneyland 2017 What's Coming Back:
There are so many things returning to Disneyland in 2017 that they may feel new to some and will be brand new to many.
The Main Street Electrical Parade is one of the most highly anticipated returns to Disneyland. After 20 years away from the original park, this classic parade will make its grand return to Disneyland in early 2017. UPDATE: Exact dates were released on December 5. The parade will be officially returning on January 20 and run nightly through June 18, 2017. You won't want to miss this limited time engagement of one of Disney's most memorable parades!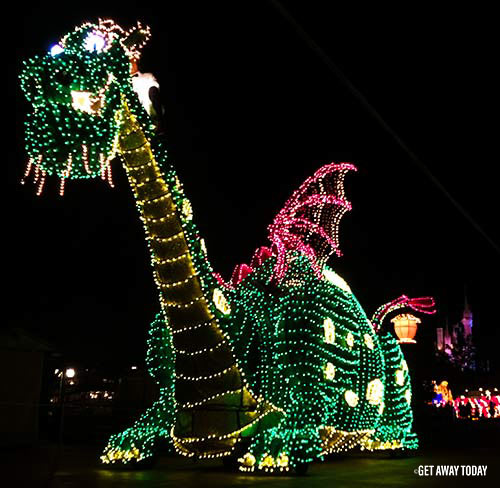 Star Wars has also made a comeback in Tomorrowland, especially with the re-opening of Hyperspace Mountain. This Star Wars overlay to the classic Space Mountain attraction was initially intended to be a limited time engagement with 2016's Season of the Force. Space Mountain was then transformed into Space Mountain: Ghost Galaxy in 2016 for Halloween Time. But, the attraction was so popular that it is now back. You can also find Star Wars Launch Bay, Jedi Knight Training: Trials of the Temple, Star Tours and tons of other Star Wars experiences throughout Tomorrowland.
Fantasmic! will return to Disneyland Park in the summer of 2017, so get your imaginations ready! This iconic nighttime spectacular is for sure one highlight you don't wan't to miss in our Guide to Disneyland 2017. After the long hiatus to make some room for the upcoming Star Wars Land, Fantasmic! is ready to tackle evil in the heart of Frontierland.
The Disneyland Railroad is also expected to return in summer 2017. The classic train ride will have a slightly modified route, but with the same great magic it has always had. Until then, you can enjoy a walk through of the train cars and a little bit of really cool history at the designated train stops around Disneyland Park.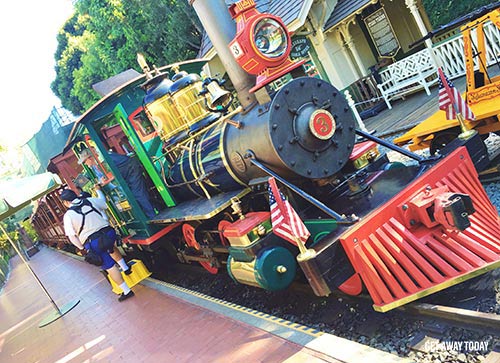 Tom Sawyer's Island is also looking to re-open summer 2017. Adventure awaits as you venture across the Rivers of America to Pirate's Liar. Discover treasure, age old secrets and so much more as you explore the many passageways of and to Tom Sawyer's Island.
Rivers of America brings a number of 2017 summer re-openings. The Sailing Ship Columbia, Mark Twain Riverboat and Davy Crockett's Explorer Canoes are back as part of our Guide to Disneyland 2017.
Guide to Disneyland 2017 Seasonal Events:
One thing you can always count on at Disneyland is the magic of Halloween Time and Holidays at the Disneyland Resort, but 2017 brings even more.
Disney California Adventure Park is hosting a Food & Wine Festival from March 10 - April 16, 2017. You can experience a number of events, seminars and demonstrations. Celebrity chefs, wineries and breweries are all on the menu. Some of the events require advance reservations and additional costs, which can be made online or over the phone.
Halloween Time begins mid-September and continues through October 31st. You can enjoy seasonal 'ear'ie favorites like Haunted Mansion Holiday, Space Mountain: Ghost Galaxy, the Pumpkin Festival and so much more! Mickey's Halloween Party is always a spooky good time over select nights during the celebration. This is a limited, seperate ticketed event where Disneyland Park closes a couple of hours early if you don't have tickets. However, Disney California Adventure Park normally stays open later to accommodate guests. Mickey's Halloween Party dates are usually announced in July. We will always let you know as soon as the dates are announced and if you will be traveling over a Mickey's Halloween Party night. Our best Halloween Time tip we can give in our Guide to Disneyland 2017 is to travel in September. You get all the spooktacular magic, without the crowds! Of course, if your kids can't miss school, you can definitely take advantage of fall break in October and still have a spooktacular time.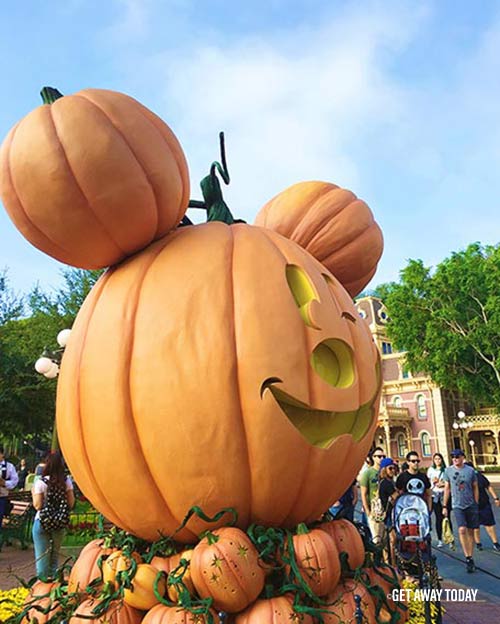 Holidays at Disneyland officially kick off in mid-November and continue through the first week in January. It is the most wonderful time of the year, and of course, no one does it better than Disney. Enjoy Sleeping Beauty's Winter Castle, a seasonal World of Color, the "Believe... in Holiday Magic" fireworks and more only during the Holidays at Disneyland. Plus, Disney is constantly expanding and adding to an already full line up of holiday fun. So you never know what magic might turn up next year. One thing is for sure, Mickey, Minnie, all of thier pals and, of course, Santa Clause himself will always be around to welcome you to the Merrriest Place on Earth. If you want to avoid the largest holiday crowds, consider traveling shortly after the Holidays begin, the first or second week of December or the first week of January.
Updates to our Guide to Disneyland 2017
Disney made some surprise announcements in early 2017 that we wanted to include here. First, the announcment was made that Fastpass tickets will be available for two favorite Disneyland Resort attractions. The Matterhorn in Disneyland and Toy Story Midway Mania in Disney California Adventure Park will soon have two line options; stand-by and Fastpass. No date for the Faspass has been released, but we will update this post as soon as it is!
In addition to the new Fastpass options, Disney teased a new option called Disney MaxPass. This ticket upgrade ($20 per person per day) would allow guests to reserve Fastpass tickets from their smart phones and includes downloads of all PhotoPass pictures. No official date has been announced for Disney MaxPass, but you can keep updated here: Everything You Need to Know About Disneyland MaxPass.
We hope our Guide to Disneyland 2017 helps you navigate the magic at the Happiest Place on Earth. There is so much to look forward to next year and we can't wait for you to experience all of the fun - new and old! Book our 2017 Disneyland packages online or call our agents at 855-GET-AWAY.

Check out these other great articles: