If you're practicing social distancing during this uncertain time, we have a roundup of Harry Potter activities to help you stay busy! Whether you're looking for Harry Potter crafts or Harry Potter recipes, we have a great selection, all linked below.
Harry Potter Activities - Crafts and Recipes
Plus, we're continually updating our articles to include links to Amazon so you can purchase many of the supplies and have them delivered directly to your door. Many of the Harry Potter activities can be done with craft supplies or pantry items you have on hand. We hope these Harry Potter ideas help you create some magic at home!
Harry Potter Activities - Games
Harry Potter Would You Rather Game
One of our most popular free games are the Would You Rather printables! This one is all about Harry Potter. Can you choose just one answer?
Harry Potter Origami Sorting Hat - Free Printable
By far our most popular Harry Potter printable, this fortune teller version of the sorting hat is perfect for at-home play! Get sorted into the Hogwarts houses with nothing more than printer paper.
Free Harry Potter Spells Printable Game and Wand Tutorial
Learn the art of casting spells with our free printable and wand tutorial. Perfect for beginner-level witches and wizards.
Harry Potter Activities - Crafts
Snape's Magic Potion with Free Printable Recipe
Do a science experiment in your very own at-home potions class! Whether you love or hate Professor Snape, you'll love this magic potion activity.
Harry Potter Water Bottle Labels
Spruce up your favorite bottled drinks with this free printable Harry Potter label. Just print, cut and tape and you're all set!
Magical Hogwarts House Tie T-Shirts and Printable
Once you're sorted into Hogwarts Houses, you'll need to represent with a house tie! The witches and wizards at the Wizarding school are always wearing their best!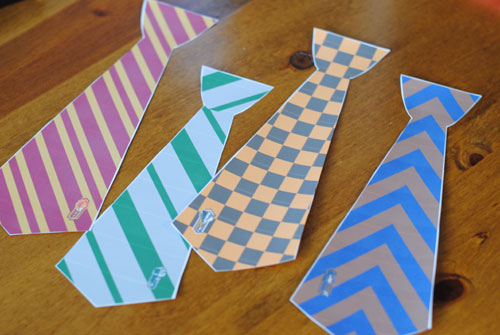 DIY Harry Potter Valentines with Free Printables
While it may not be Valentine's Day, you can still show loved ones you care! With some golden candies and our free Harry Potter printables, you can make your very own Golden Snitch to show someone how much you love them.
This is a super-fun and easy Harry Potter activity to do at home! Keep kids of all ages busy with the craft, and then turn the lights out to play with your glow-in-the-dark version of a broom.
Harry Potter Pencil - A Fun Wand Craft
If you need ideas to keep kids entertained indoors, why not give their favorite pencil a makeover? Doing schoolwork or writing letters at home has never been so stylish! Turn a pencil into a wand with just a handful of supplies.
Bertie Botts Every Flavor Beans Cauldrons
Serve up one of the Wizarding World's favorite treats in a black cauldron. Order supplies from Amazon and you're all set!
Bertie Botts Every Flavor Beans Box Craft
Another way to offer someone a taste of Bertie Botts Every Flavor Beans is with this easy paper craft. Making the box is easier than working up the courage to taste one of the mystery beans.
Harry Potter Activities - Recipes
The Best Butterbeer and Golden Snitch Donuts
What could be better than homemade Butterbeer? How about a Golden Snitch donut to go with it? Get our Butterbeer recipe and Golden Snitch tutorial in this blog article.
Harry Potter Inspired Pumpkin Churro Recipe
Combine Disneyland's favorite treat with the magic of Harry Potter and you're left with a Pumpkin churro! It goes so well with Butterbeer any time of year.
Harry Potter Exploding Bon Bons
If you love the joke shop in Harry Potter, you'll love this exploding bonbons recipe!
Butterbeer Fudge Copycat Recipe
Delicious, creamy Butterbeer could only be better when turned into fudge! We love this rich, smooth Butterbeer fudge, and making it with the kids can be part of your homeschool curriculum. Everyone has to learn to cook sometime, right?!
Harry Potter Copycat Pumpkin Cakes Recipe
Another famous treat in the Harry Potter world are pumpkin cakes. These are fairy straightforward to make, and they're a delicious treat for the whole family.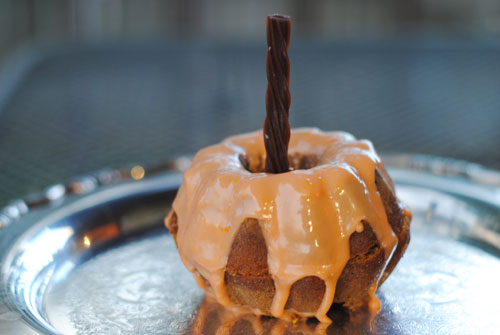 Harry Potter Potted Cream Copycat Recipe
The results of this recipe look super fancy, but this potted cream recipe is pretty simple! If you can stir a pot of ingredients, you can make this yummy dessert.
Harry Potter Inspired Butterbeer Cupcakes
Can you tell how much we love Butterbeer? The butterscotch flavor is just so good in all sorts of desserts! We whipped up Butterbeer cupcakes so you can celebrate a birthday or just enjoy a sweet while watching one of the Harry Potter movies.
Harry Potter Pumpkin Juice Copycat Recipe
Have you tried Pumpkin Juice at the Wizarding World of Harry Potter? Creator J.K. Rowling doesn't want sodas in her parks, so this carbonated drink makes a great substitute! It has a yummy pumpkin flavor that will surprise you!
Harry Potter Inspired Warm Butterbeer Recipe
If you love chilled Butterbeer, you have to try it warm next! This variation is great on chilly spring days or throughout the winter months.
This is another popular drink when you visit the Wizarding World of Harry Potter. With our fishy green ale recipe, you can now enjoy it at home, too.
3 Easy Honeydukes Inspired Recipes
If you've ever wanted to visit Honeydukes to sample their variety of treats, you can now bring Honeydukes to the whole family! Try these three Harry Potter recipes at home.
Harry Potter Cauldron Cakes Recipe
Can you handle how cute this Cauldron Cakes are?! With just a few changes to regular cupcakes, you have a fancy little Harry Potter dessert.
Harry Potter Pumpkin Pasties Recipe
If we're not mistaken, Pumpkin Pasties are a treat served to the students as they ride the Hogwarts Express. Make your own train at home and have the kids "buy" some Pasties as they ride to the next room.
Harry Potter Chocolate Frogs Tutorial and Free Printable
While these chocolate frogs won't hop away, we still think they're pretty magical! With a chocolate mold and the free wizard printables we linked, you'll be collecting them just like Harry, Ron and Hermione.
We hope these fun Harry Potter ideas help keep your family entertained and well-fed during your time spent at home! One thing that will definitely help pass the time is planning a future vacation - even into 2021. It's so easy to shop all of our vacation deals online. And even easier, is setting up a Layaway Plan where you can hold your vacation for just $175 down. You set your own payment schedule with final payment due just seven days prior to travel. It's the easiest and most flexible way to book your vacation to the Wizarding World of Harry Potter.