Formally called the Walt Disney World Resort, it opened its first park, the Magic Kingdom, on October 1, 1971 and, according to Forbes, is the most visited vacation resort in the world with 25 million annual visitors.Check out five amazing tips, featuring information, suggestions, places to stay, food, fun and little known facts about Disney World.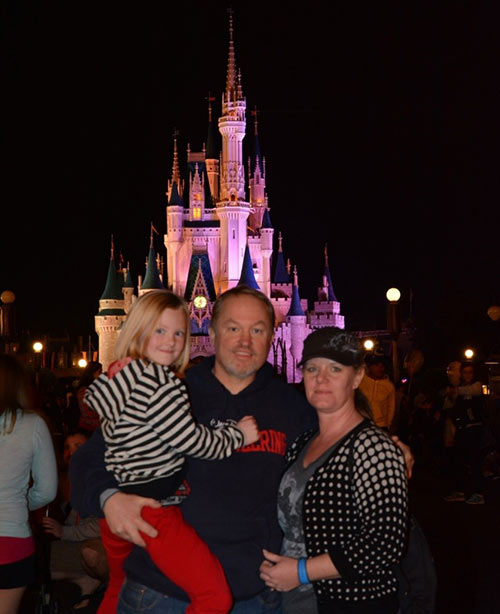 Cinderella's Castle is found at Disney World, whereas, Sleeping Beauty's Castle is found at Disneyland.

1. Disney World is huge, so be prepared. The resort is 30,080 acres or 47 square miles. That is the same size as Layton and Ogden, UT, combined! Unlike Disneyland which features 160 acres, where a park hop is across the plaza, at Disney World a park hop can be up to a 20 minute commute. There are many options for transportation, which is part of the fun! Travel via your car on Disney World's own freeway system, or perhaps you may choose one of Disney's free transportation sources, the Monorail system, bus system, or extensive boat taxi service (750 water craft make Disney World home; making it the 5th largest water craft fleet in the world!).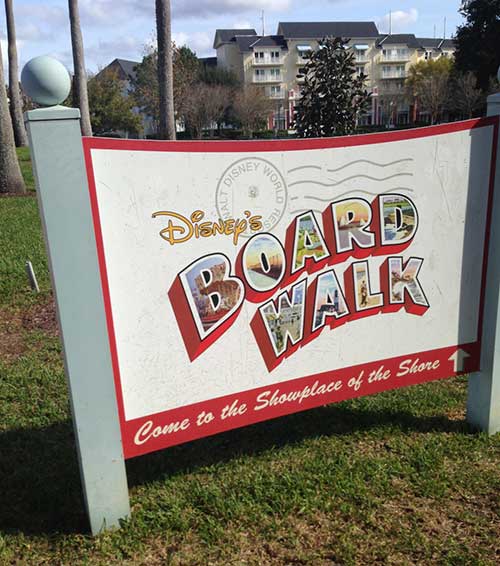 2. Go on a Disney Resort Adventure! Disney World features over 27 themed resorts and hotels, which houses over 30,000 hotel rooms. There is an option for any family or any budget. The variety ranges from the inspiring Grand Floridian to the budget priced All Star properties, ask your Get Away Today expert about all of your hotel options. Once on property, I like to take an entire day and visit all of the amazing resorts. It gives you great ideas for your next visit and each resort has its own fun personality, theme, pins and restaurants. I like to think of it as another Disney Day for free! A few insider tips and suggestions for your expedition:

A. Visit Disney's Board Walk area. The area features a New Jersey style Board Walk. Don't miss the Beaches and Cream Ice Cream Shop that features the Kitchen Sink, an ice cream treat designed for six people and served in a kitchen sink!

B. Each resort has entertainment and many feature outside screenings of Disney movies at night!

C. Many resorts feature a camp fire activity where guests roast marshmallows and sing classic camp fire songs.

D. The Monorail goes right through the middle of the Contemporary Hotel. Hop off and check out the butterfly garden which attracts many butterflies year round. At night, the patio at the Contemporary is an amazing place to the watch the Magic Kingdom fireworks!

E. The Animal Kingdom Lodge features night vision goggles to see the animals that hang out near the hotel when it is dark, and a story teller is on hand to tell stories around a camp fire.

F. The Fort Wilderness Lodge features a man-made replica of Old Faithful – it even erupts every hour on the hour!

G. Many resorts have private fishing excursions which include a rod, reel and lessons!
H. Watch the night time water parade and electrical water pageant near some of the Magic Kingdom resort properties.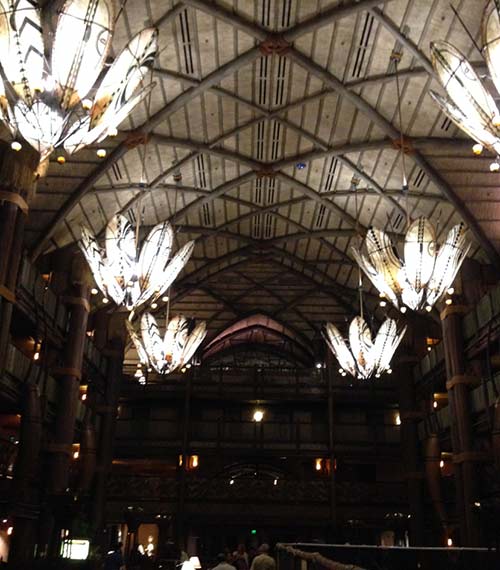 The Animal Kingdom Lodge features beautiful African architecture. The large chandeliers are made from traditional African war shields.
The Sci-Fi Dine-In Theatre in Hollywood Studios features 50's style seating, an incredible line up of old sci-fi movies and car hop service! It actually feels like you are at a drive-in during the 50's!
3. Make Disney World Restaurant reservations early: Disney World features over 150 different restaurants! Make sure to plan your dining schedule early because some restaurants can be booked six months in advance! Ask your Get Away Today expert about all the Disney dining plan options. Some of my favorite spots include:

• Sci-Fi Dine-In Theatre: Located in Hollywood Studios - this is a 50's style Drive-in theatre, complete with Sci-Fi movies and delicious food. Families get to sit in the likeness of a 50's car and enjoy great food and good times!

• Liberty Tree Tavern: Located right in the heart of Magic Kingdom - you will receive a Colonial American dining experience with amazing comfort food served family style.

• Chefs De France. Located in EPCOT - a great and tremendous feast, complete with native servers from France.

• Be Our Guest Restaurant: Located in Magic Kingdom – themed identically like the Beast's Castle from Disney's animated feature Beauty and the Beast.

• Coral Reef Restaurant: Located in EPCOT - an entire wall of the restaurant features one of the country's largest aquariums filled with sea going creatures like Sharks and Manta Rays.
• Artist Point at the Wilderness Lodge: Located in the Wilderness Lodge Resort area (across the lake from the Magic Kingdom) – an immersive western experience in a beautiful lodge.
4. Visit all four Walt Disney World theme parks:
I. Magic Kingdom:
Similar to Disneyland Park in California. At the Magic Kingdom there are over nine acres of tunnels beneath the park to handle staff, garbage and supplies away from the public eye. In essence, the Magic Kingdom is on the second floor! See the
Magic Kingdom blog post
for more information on the park.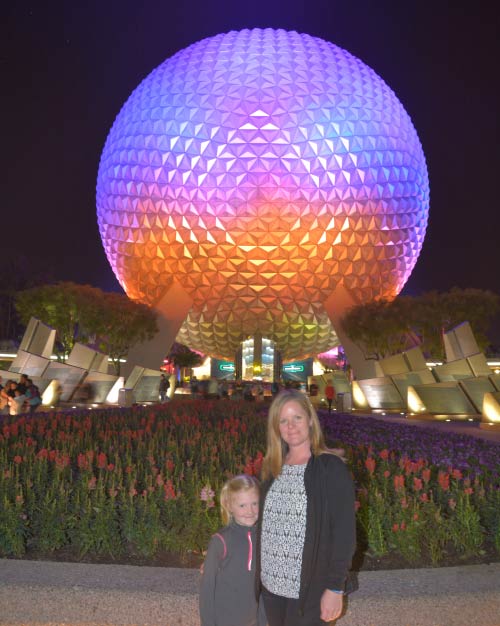 II. EPCOT:
the park name is an acronym that means Experimental Prototype Community of Tomorrow. Originally designed by Walt Disney to be a community that solved world problems. The park is now split into two different sections: 1. Future World features attractions about food, energy, communication, water and transportation. EPCOT's most recognizable land mark, the geodesic sphere is actually an attraction about the history of communication, called Spaceship Earth. 2. World Showcase is great way to go around the world in a day, complete with native speakers from respective countries. Insider tip: Check out EPCOT in the spring and fall for the Tulip Festival and the Food and Wine Festival, respectfully.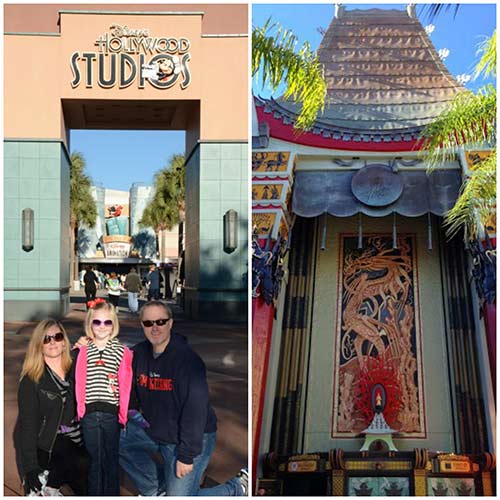 III. Hollywood Studios:
The park is similar to California Adventure, complete with thrill rides like the Tower of Terror (a very different version than the one in California – the elevator actually goes through the hotel and then drops!), Star Tours and a Hollywood Adventure original, The Aerosmith Rockin' Roller Coaster! Check out the shows including a Hollywood Stunt show, Lights, Motor, Action and the Indiana Jones Adventure, where you get to learn about Hollywood stunt men! The park houses The Great Movie Ride which features an homage to many of the great Hollywood movies that we all know and love. The ride starts by entering an exact replica of Hollywood's Grauman's Chinese Theatre and showcases great movies, including the Wizard of Oz, Alien, John Wayne, and Dancin' in the Rain, among many others! Disney recently announced that they have partnered withTurner Classic Movies to upgrade the ride, stay tuned for some exciting changes!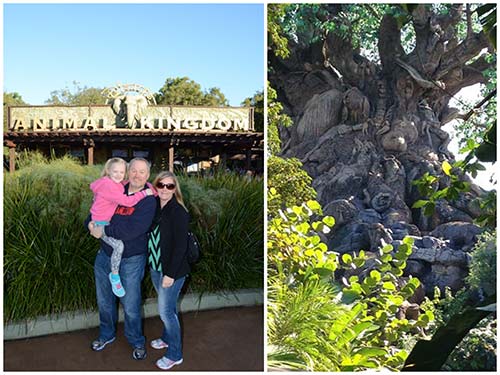 IV. Animal Kingdom:
A family zoo complete with Disney themes. At the center of the park, the tree of life featuring over 300 animals hidden in its trunk and branches. The park features the amazing thrill ride, Expedition Everest, where your expedition searches for a Yeti! (it is a modern version to Disneyland's Matterhorn attraction that features a "West Coast Yeti".) Insider fact: Cast Members have named the Yetis: Disneyland: Harold. Disney World: Bette. Let's just say that Bette the Yeti is a lot bigger and meaner than Harold! The zoo also features unique animal and plant exhibits, including a real safari on the African Savannahs. Before leaving, don't miss the Festival of the Lion King, a theatre-in-the-round show featuring singing, acrobatics, and fun for the entire family.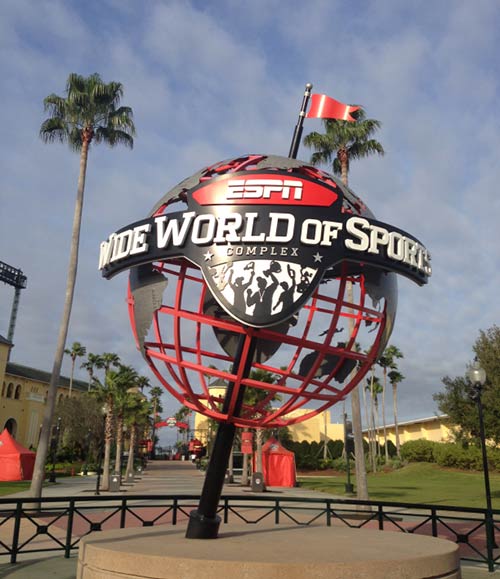 ESPN's Wild World of Sports is a mecca for the sports enthusiast and attracts many pro athletes and teams. Check the calendar for games, meets and signing parties! The Atlanta Braves even call Disney World home for spring training!
5. Plan plenty of time for see all of the wonders, in addition to all of the wonders already mentioned, The Walt Disney World Resort features: Two water parks, four golf courses, a camping resort, the ESPN Wild World of Sports, Downtown Disney, and many other surprises and adventures. Make sure and prioritize your time and work with your Get Away Today expert to plan the things that you want to see.
Walt Disney World is truly a captivating and enchanting place filled with magic and adventure for the whole family. With so much to do, the experiences are limitless. Get Away Today would love to help your family get the chance to see all the wonders of Walt Disney World. Book your
Disney World vacation online
or call our agents at 855-GET-AWAY.

Chris Dallin is a Disney fanatic. He travels to Disney parks several times a year and continues to find hidden gems, joy and magic in the Happiest Place on Earth. Tune into future blogs for additional ways to experience Disney!

Check out these other great blogs: