Taking a family vacation to the Walt Disney World Resort? We have the top planning tips for Disney World to make your trip amazing!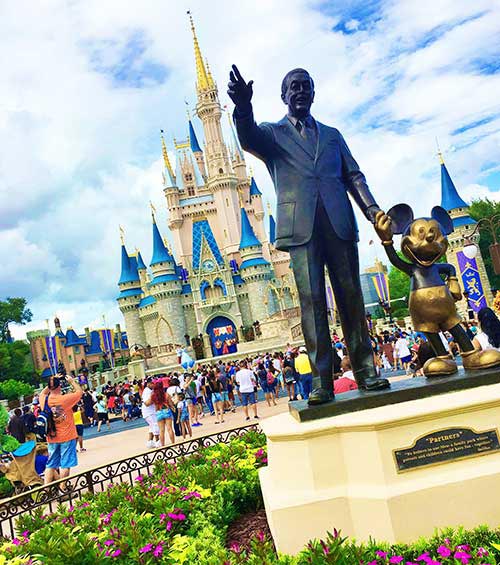 Disney parks are the perfect destinations for families of all ages. My personal favorite is the Walt Disney World Resort in Orlando, Florida. Not only do you get a touch of the original magic that inspired it all with Magic Kingdom, but your family can experience even more magic at Animal Kingdom, Disney's Hollywood Studios and Epcot. To help you get the most out of your trip, here are our top 7 planning tips for Disney World:
1. Decide when and how long you are staying:
Disney World is fun all year long, although there are some seasonal celebrations throughout the year. Two of the biggest celebrations are Halloween Time and the Holidays at the Magic Kingdom. You can enjoy Halloween Time mid-September through October or the Holidays mid-November through the first of January. Epcot also holds seasonal festivals, two of the largest being the International Flower and Garden Festival that runs March through May and the International Food and Wine Festival that runs September through mid-November. If your family wants to experience any of the seasonal fun, you'll want to plan your dates accordingly.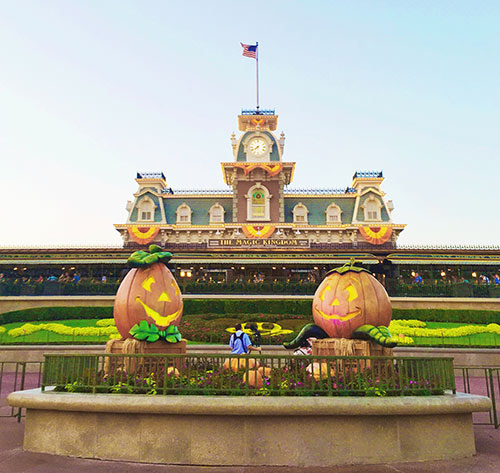 Another important factor is how long your family will spend at Disney World. One of the best planning tips for Disney World is to consider how much you want to do onn your trip. If you want to experience the most out of each park, your family will want to spend at least five or more nights. If you're only planning on visiting one or two of the parks, your family could probably spend three or four nights at the resort without a problem. Just remember that you save more per day when you purchase a longer ticket! Plus, you don't have to worry about rushing to do everything if you give yourself more time.
2. Stay on property:
The great thing about the Walt Disney World Resort is that there are so many hotel options for your family. A lot of people think it's too expensive, but staying on property is one of our top planning tips for Disney World. Your family can choose from value, moderate or deluxe properties that can fit every family size and include amazing benefits.
When you stay on property, you get free transportation to and from the airport which is easily a $50 savings. You also get to take advantage of Extra Magic Hours at the different parks. The Magic Hours in Disney World are even better because you'll have an hour early at one park in the morning and then an hour or two late at another park. It's the best way to get the most out of the parks – especially if you are doing a short trip!
On top of all those great benefits, you also get free transportation to and from the parks, free package delivery to your hotel, a Magic Band for MyMagic+ and the option to add a dining plan. Don't forget one of our best planning tips for Disney World is to watch for the free dining plan offer, where your family can eat for free when you stay on property!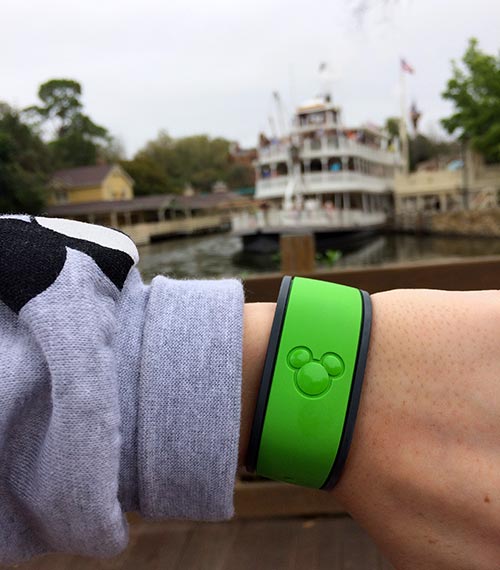 3. Book early:
This is one of the most important planning tips for Disney World! When you book sooner rather than later, you'll be sure to get the best price and availability. You can currently book all the way to December 2017, giving you more time to plan and save. One of the best parts is that you can book your Walt Disney World Resort hotel and ticket package for only $200 down. The remaining balance is due 45 days before you travel and doesn't have a strict payment schedule or any interest! It's a win-win because you'll be able to get your vacation on the books and still have time to save.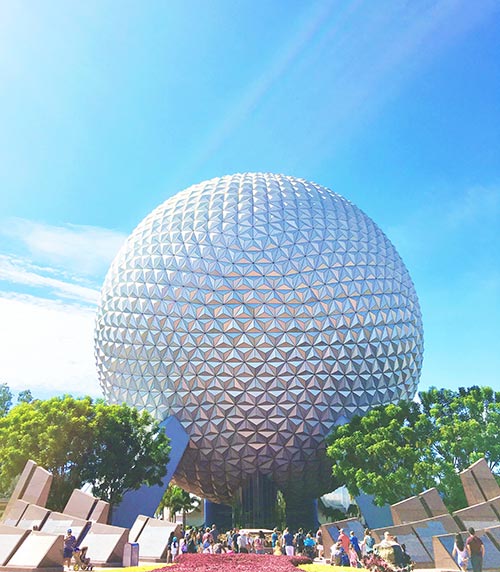 4. Book dining 180 days in advance:
There are so many dining options between the four parks and Disney Springs, the Downtown Disney of Disney World. Even though there are plenty of choices, they tend to fill up quick. Which is why Disney World allows families to book their reservations for signature and character dining 180 days in advance.
It's another reason you'll want to book your entire package early – family-favorite restaurants like the Be Our Guest Restaurant in Magic Kingdom tend to fill up within a week of dates becoming available. If you're not finding any times available online, use one of our insider planning tips for Disney World: call their dining reservation team. They tend to keep a few openings available for families who call in, so you may just be able to snag a spot at your favorite character dining experience!
5. Plan FastPass+ 60 days in advance (or 30 with tickets only):
Disney World also lets you plan your FastPasses early, before you even get to the park. You'll want to book them as soon as you are able to because favorites like the Seven Dwarfs Mine Train, Frozen Ever After or Space Mountain run out of spots fast.
This is another reason why staying on property is one of our favorite planning tips for Disney World – when you stay on property, you get to book your FastPasses 60 days in advance versus only 30 days when you stay off property. If you want to get the best FastPasses, you'll want to plan on staying on property and being ready as soon as that 60-day mark hits!
6. Make a budget:
Now that you've planned your trip, take some time for one of the greatest planning tips for Disney World: creating a budget. This may seem silly, but you'll be surprised at how much you can spend in the parks if you don't have it figured out beforehand. Especially since your credit card can be linked to your Magic Band! It's a good idea to have a budget for food as well as a budget for souvenirs.
You can include your kids on the fun by starting a "Disney World Fund" or even taking part in a money-saving challenge. One of our favorites, if you have a year or more before your trip, is the 52 Week Money Challenge. You start by saving a dollar your first week and each week save a dollar more than the last week, ending up with over $1,300 by the time 52 weeks rolls around. Your wallet will be sure to thank you no matter which way you choose to budget for your upcoming trip!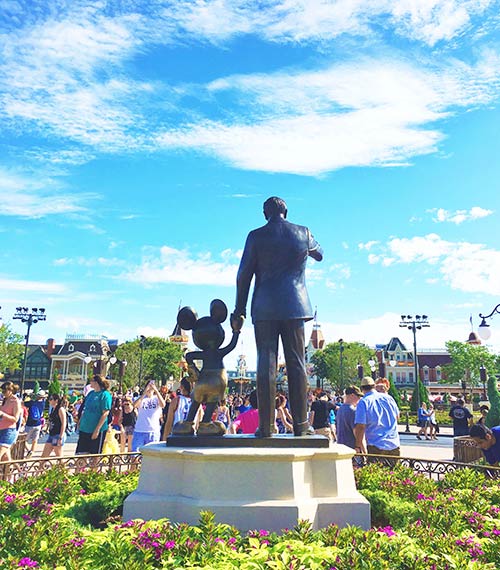 7. Book with Get Away Today.
Planning a Disney World trip can seem scary at first, but it doesn't have to be when you use Get Away Today! We love sharing our planning tips for Disney World and can answer any questions you may have. Plus, we keep you up-to-date about any new offers or festivities coming to the park. Our travel experts know all the best tips for Disney World and can help you plan the most magical vacation, ever!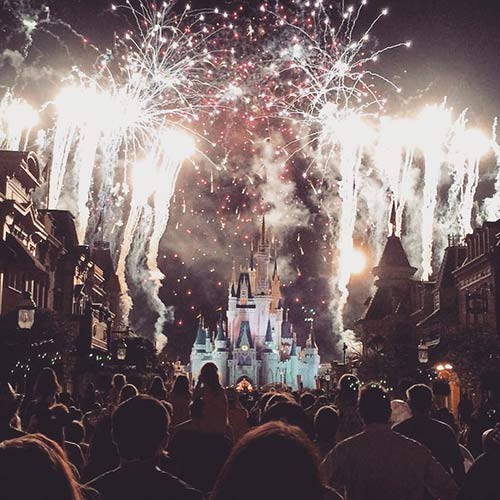 A family trip to Disney World is always a great idea, especially when you use Get Away Today to make it the best it can be. Book online now or call 855-GET-AWAY to book over the phone with our travel experts. Our agents are always ready with the best planning tips for Disney World and all other vacation destinations!

Check out these articles for even more planning tips for Disney World: